Russia: 77-year-old Elena Osipova arrested at anti-war demonstration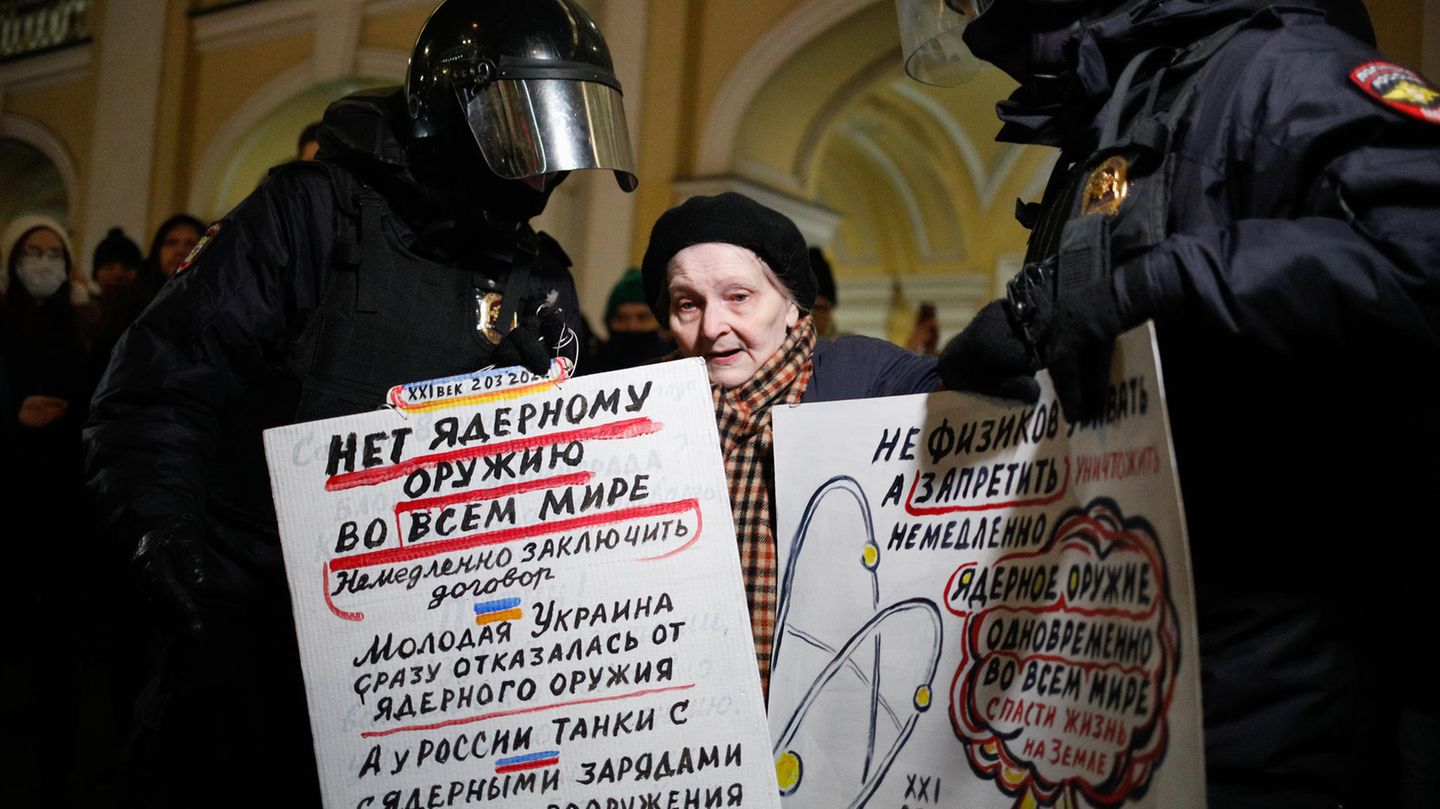 Protests against Ukraine war
77-year-old activist arrested at demo in Russia - this is Yelena Osipova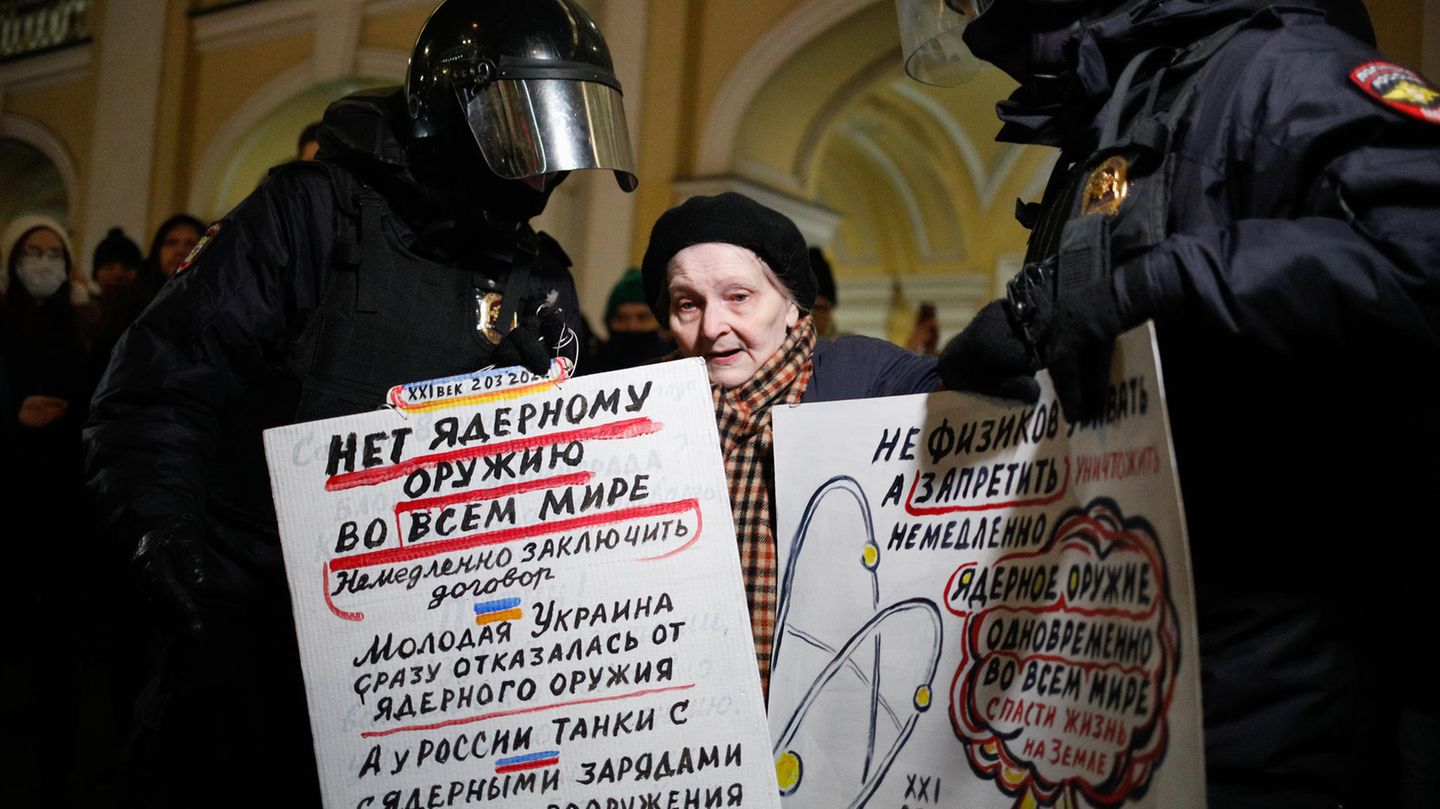 Several demonstrators were arrested at a demonstration against Vladimir Putin's war in St. Petersburg, Russia. Among them was 77-year-old Yelena Osipova. Videos show her being taken away.
Protests against the war in Ukraine are taking place around the world. Also in Russia even where President Vladimir Putin ordered the invasion of the neighboring country. In Moscow, St. Petersburg and many other cities, people are showing their dissatisfaction - even though many are arrested by the police.
So also on Wednesday. Photos show how activists in St. Petersburg are arrested by the police, sometimes violently. Videos of the arrests are also circulating on the Internet, for example at Twitter and youtube. It shows a small, elderly woman in a dark hat and checked scarf holding up two signs. She is taken away by the police, in the background people are chanting or filming what is happening.
Elena Osipova has been protesting in Russia for years

Photos circulated by Russia's state-run Tass news agency show the woman holding up her signs during the demonstration. One is said to read "Soldiers, drop your weapons and you will be real heroes". To report According to reports, it is said to be Yelena Osipova, a well-known activist in Russia. She is also said to be a survivor of the German blockade of Leningrad. However, the blockade ended 78 years ago. Osipova's age is given as 77.
On YouTube and Twitter, many express their solidarity with Osipowa, but also share their concerns. "She is the bravest grandmother, her family must be so proud," writes someone on YouTube in the comments column. One woman tweeted: "When I saw this video my only thought was 'please don't hurt her'."
Osipowa has been protesting for years. Posters they have painted themselves are often included. In 2015, she exhibited them in St. Petersburg, according to the independent blog "The Russian Reader" displays. Osipowa's posters denounce injustice or crimes or share in the plight of others, such as victims of terrorist attacks, natural disasters or civil rights violations. She also describes herself as an artist. She was often arrested during her protests, Osipova told the "Russian Reader", for example at a G20 summit.
A bird is depicted on one of their posters. The poster is titled "Choose the Bird". "The bird has always been the symbol of Russia," argues Yelena Osipova. "Russia is a bird, not a bear."
Swell: euronews, RTL, "The Russian Reader", Twitter, "express", "Guardians", Sky News
rw