Rush at the Berliner Tafel: Participation for everyone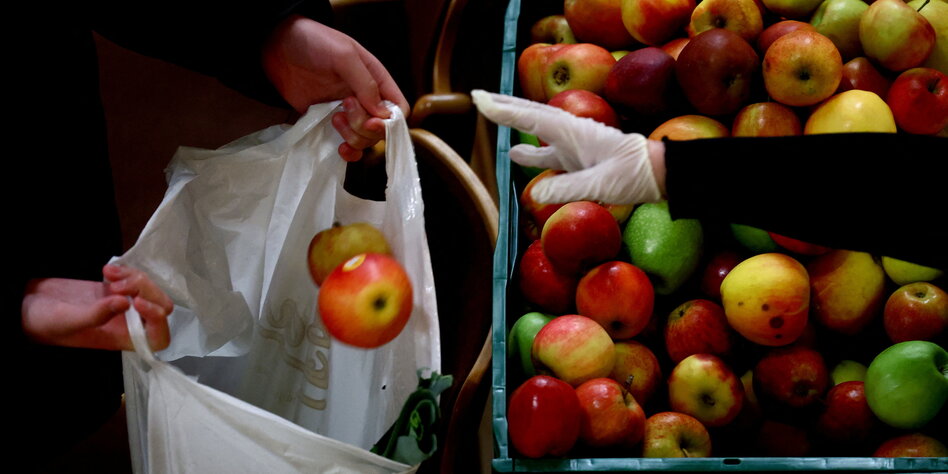 More people in need are queuing for less food. The situation at the Tafel shows that our society is slowly losing its glue.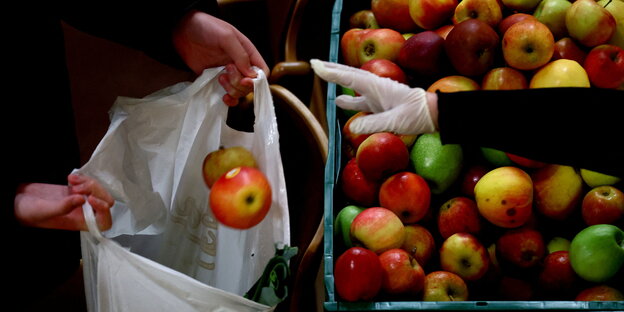 The war against Ukraine and inflation lead to a sharp increase in the number of customers at the Tafel. Here in Berlin, too, the numbers have almost doubled: while 40,000 people came to the distribution points every month at the beginning of 2022, it was 72,000 in July. The demand will probably continue to increase. For the Tafel, this means that many people have to share a smaller and smaller amount of food. For politicians this means: You have to keep an eye on participation – it is the glue that holds us together.
In the first few years of our almost 30-year history as Berliner Tafel, we initially demanded with only moderate success that food be viewed as a resource that does not belong in the garbage, but the change in awareness has finally arrived. Food sharers, commercial food savers and a more tailored planning of the markets mean that we receive less food today. This mainly applies to fruit and vegetables. It's nice that the resource message has finally gotten through. But it is also difficult that, especially in times of crisis, there are fewer goods left over to support people affected by poverty.
In the case of lectures and discussions, the moment comes at the latest at this point when the guests interject: It's bad that there have to be boards at all; do you not relieve the state of responsibility? To get straight to the point: No, we are not releasing the state from responsibility, it is and will remain responsible for the social security of its citizens. We also point this out to politicians at every opportunity. It is part of our self-image that we support people affected by poverty with weekly expenses, but do not provide them with daily food packages.
We stand for participation. We save food and distribute it on the respective release days of LAIB and SEELE. We are thus relieving the burden on the wallets of people who have little money anyway. Maybe they could use the money they saved to take their kids to the movies, buy new school supplies, or visit the zoo. In the meantime, even that will hardly or not at all work anymore. The inflation eats bigger holes in the wallet.
Citizens' money will not be enough
Should anyone now object that the current 449-euro Hartz IV rate will soon become the future citizen's benefit of 502 euros and that's enough help – let me tell you that that's by no means enough. This increase roughly corresponds to the rate of inflation, but does not take into account that rates were already far too low.
The Parity Welfare Association and the Bundesverband Tafel Deutschland have calculated that it takes at least 650 euros of citizen income per month for people to make ends meet. We see it that way too. The criticism of the craft association that already a citizen's allowance of 502 euros We find this absurd. What human image is behind it? The idea that money is the only true and ultimate leitmotif? Of course, the existence must be secured. But people need more.
We know from our day-to-day work that people generally do not choose to receive social benefits voluntarily. You are ill, a single parent or unable to go to work for other reasons. On the contrary: They are unhappy with their living situation. Because they feel patronized by the job center. Because the money is still not enough in front and behind. Because food insecurity makes you sick. Because they get lonely at home. Because they would like to see more meaning in their day. Because they would rather work and be part of a team. Because they want to participate.
It's not for nothing that our distribution points (a campaign by the Berliner Tafel, the churches and the rbb) are called LAIB and SEELE. We share the loaf of bread and we also do our best to take care of the soul by having our volunteers listen and empathize with their customers.
Participation also means that the distribution of food is only linked to people's needs. It doesn't matter where the customers are from, what they look like, what language they speak, who they love or what god they believe in. As early as 2015/2016, when many people fled Syria from the war, there were social discussions about who should now receive food at a table and who shouldn't. The images of the "good German homeless person" or the "poor German grandma" were created, which were set against the Syrian refugees. It was unbearable.
At the moment, a background media noise is making itself felt again, in which it is being discussed whether the refugees from the Ukraine should be allowed to come to the Weimarer Tafel. It is rumored that they want caviar and come in big cars. It feels like it did back then; a debate pitting one group of needy people against the other. And it's unbearable again.
The common denominator of our experiences can be stated: The moment people do not feel sufficiently noticed, seen and valued (this also includes, of course, sufficient state transfer payments), conflicts arise. This is exactly why we need solid participation for all people in this country; it is the decisive factor for peaceful coexistence.
As Tafeln, we make an immense contribution to civil society – but that is and remains a voluntary extra. Dear politicians, the rest is up to you.