Rejections from refugees: Pushback in German
Apparently, refugees on the Polish-German border are being urged to forego protection in Germany. This practice must end.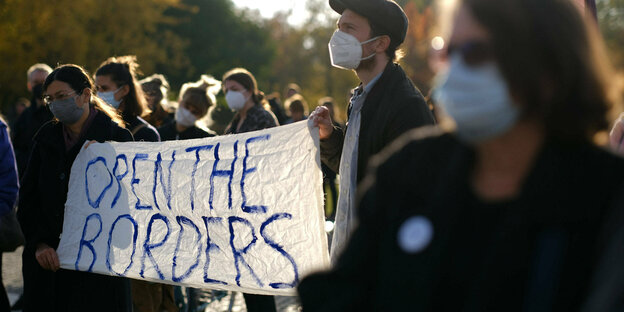 Not compatible with our fundamental obligations to protect human rights," said the migration policy spokesman for the SPD parliamentary group, Lars Castellucci, about the violent pushing back of migrants at the border between Poland and Belarus last autumn. Katrin Göring-Eckardt, Vice-President of the Greens in the Bundestag, described the as "inhumane". pushbacks.
Pushback, the official nonsense of the year 2021, always appears in the vocabulary of German government politicians when Dealing with refugees at the external borders other EU countries is mentioned. Refugees are also turned back at the German borders under very questionable circumstances. After a small inquiry from the left, the federal government has now confirmed what aid organizations have long feared: rejecting asylum seekers from third countries is also common practice on the German-Polish border. Apparently no blows were distributed, no pepper spray was used and no weapons were used, as in Poland, Croatia or Greece.
The German way of intercepting asylum seekers a few meters behind the border and bringing them back to the border is gentler, more perfidious. Those affected are pressured into signing that they are not seeking protection in Germany and are asked to return to Poland. This means that the authorities are legally in the clear. Regardless of whether the asylum seekers come from Syria, Afghanistan or Yemen.
The number of Rejections at the German-Polish border has doubled compared to last year. The refugee councils in Saxony and Brandenburg are observing that more and more people from third countries are currently fleeing to Germany via the German-Polish border. Now would be a good time for the otherwise eloquent members of the government to criticize the actions on their own borders just as sharply. And to end this practice as soon as possible.