Refugee policy in the budget committee: Eight million for sea rescue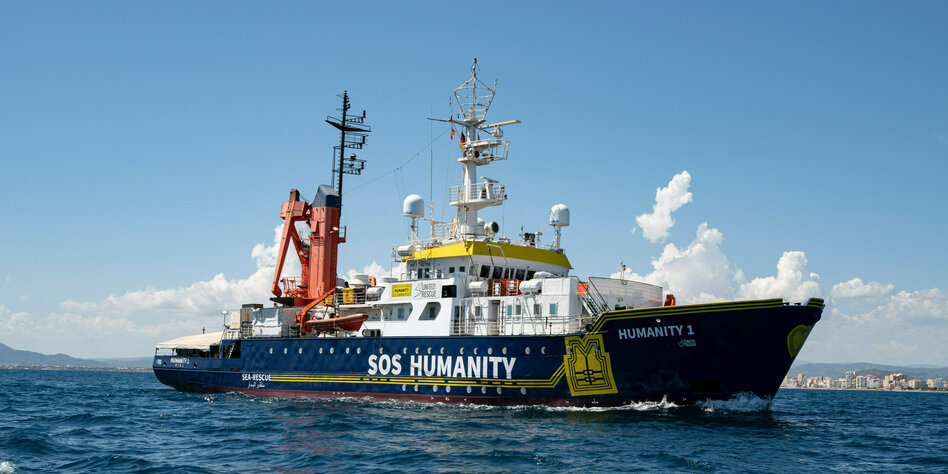 The federal government is providing financial support for private sea rescue for the first time. This will also be important in the European debate.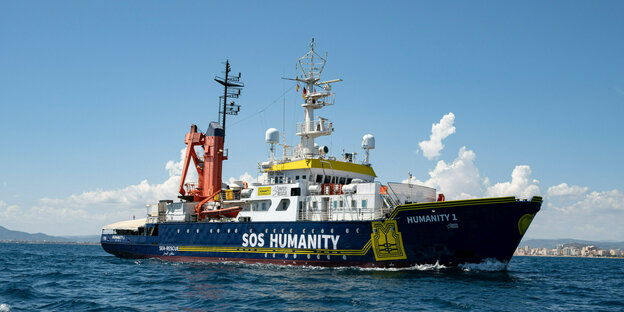 The traffic light supports sea rescue in the Mediterranean with 8 million euros. That was decided by the Budget Committee of the Bundestag on Friday night. From 2023 to 2026, 2 million euros per year are to be paid to the Association United 4 Rescue flow. The church-related association finances, among other things, rescue ships of the German NGOs Sea Watch, SOS Humanity and Sea Eye.
"The traffic light thus emphasizes the importance of humanitarian aid and compliance with international law against dying in the Mediterranean," said Green budget politician Jamila Schäfer of the taz. "This is an important signal, especially at a time when law violations at the EU's external borders and the criminalization of saving human lives in Europe are unfortunately on the agenda."
In the past few weeks, around 1,000 people have been rescued by NGO ships in the Mediterranean. Italy initially blocked the ships from entering a port for weeks. later initially only some of the rescued were allowed to disembark.
In the coalition agreement, the traffic light had set itself the goal of "state-coordinated and European-sponsored sea rescue in the Mediterranean". But there are currently hardly any partner states for such a project. Rather, Italy's government had announced a "naval blockade".
Integration courses are also better financed
Most recently, the government alliance in Rome tried to enforce that the Flag states of the rescue ships – including Germany – take in the shipwrecked instead of going ashore in the nearest safe port. The fact that the federal government is now supporting private sea rescuers for the first time with a sum in the millions will play a role in this dispute.
The integration courses for asylum seekers will also be better funded. The budget committee decided to increase the funds for 2023 by 153 million to a total of around 758 million euros. This is intended to increase the fee rates for the lecturers. In addition, additional places are to be provided, which are also Arrival of the Ukrainians have become necessary. Around 104,000 people started an integration course last year, a few percent fewer than in 2020.
"The additional funds are an important signal for people who are waiting for their language course," said Filiz Polat, the Greens member of the Bundestag who is responsible for integration. In view of the persistently large number of refugees, more good offers are needed in the area. This is also necessary because the coalition wants to gradually open up the integration courses so that more people are entitled to a course place. In addition, it must be ensured that "teachers have good working conditions and are paid fairly for this important social task," said Polat.