Racist election campaign: resentment junkie CDU – taz.de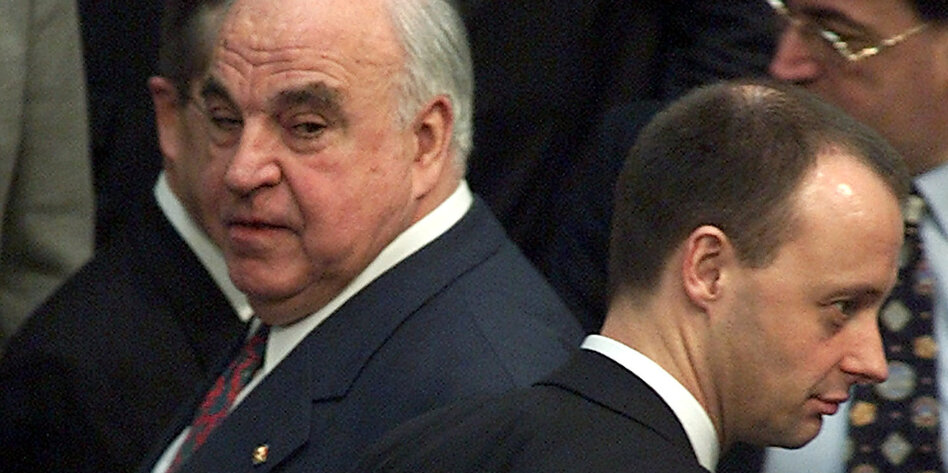 In 2023, elections can be won with German-national discourses. It would be fatal to confuse racist sentiment with problem analysis.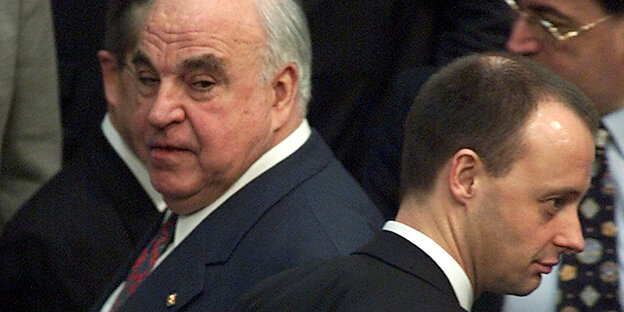 If no action is taken now, we face the danger of a deeper crisis of confidence in our democratic state, yes – I say it with caution – a state emergency." said a leading CDU policyr with reference to the topic of migration.
Friedrich Merz? Not bad! But it was Chancellor Helmut Kohl in October 1992 at a special party conference of the CDU in Düsseldorf. A short time later, in November 1992, three people were killed in racist arson attacks on two houses occupied by people of Turkish origin. In December 1992, after years of racist agitation, readily reinforced by leading German media, the CDU got the SPD to focus on the so-called asylum compromise to agree on which de facto abolition of the right of asylum in its previous form.
On May 26, 1993, the decision was accepted by the Bundestag with a large majority. Three days later, on May 29, another house burned, this time in Solingenthis time it was five people from a Turkish family who were murdered by the Nazis.
Almost 30 years have passed since then. Nazis continued to agitate and kill: NSU murders, the deadly attack on the Kassel district president Walter Luebcke (CDU), Pegida demonstrations, AfD. But there was also progress. The 2020s are not the 1990s: migrants and their descendants have successfully claimed rights and recognition. It has also become more opportune for political parties to profess diversity instead of agitating against it. But not everyone is up to speed with this development.
Seiters and the pogrom mood
"We're talking about people who actually have no business in Germany. We have tolerated here for a long time, we do not push back, we do not deport and then we are surprised that there are such excesses here."
This quote could also come from Helmut Kohl. Or from the former CDU Interior Minister Rudolf Seiters, who in 1992 "uncontrolled influx" spoke and thus made a significant contribution to the pogrom mood of the time. But this time it is the current CDU chairman Friedrich Merz. He said that on January 10 of this year on Markus Lanz's talk show, where the riots on New Year's Eve in Berlin, when the police and fire brigade were attacked with firecrackers, were discussed. Merz went so far as to describe children and young people who were born in Germany as "little pashas".
The CDU faction in the Berlin House of Representatives went even further: in a list of questions to the Interior Committee, they demanded by the first names of the suspects with a German passport – as if she wanted to prove that youth violence is purely a migrant phenomenon, in which a 'true German' could never be involved. Merz's racist tirade came at a time when the Berlin police had already corrected prematurely published figures on the perpetrators: 145 people were arrested only 45 German citizens, it said shortly after New Year's Eve. A week later there were still 38 people who had been arrested for firecracker attacks – and two thirds of them German citizens.
Nevertheless, Merz defended his statements against all criticism. He has the "People looked at the mouth and reproduced an observation". Kai Wegner, the CDU's top candidate for the Berlin elections, also defended his parliamentary group's initiative to prove Aryans. However, their racist narrative lacked a factual basis, just like the discursive preparation of the 1992 asylum compromise, when the CDU and CSU before 50 million "asylum seekers" warned.
The "Pascha" derailment
The CDU under Kohl remained the strongest force after the 1994 federal election. And the Berlin CDU, which for a long time could only dream of its current values ​​in the capital, won the Berlin elections last week with a lead of almost 10 percent. CDU politician Jens Spahn stated on the evening of the election in Anne Will's circle that the result shows that elections in large cities can be won again with "clear stances" on questions of "integration". He defended his boss's "Pascha" derailment with reference to "toxic masculinity, which is usually culturally mediated".
In fact, after New Year's Eve, the mood in Berlin changed in favor of the CDU. According to Infratest dimap survey For 23 percent of Berliners, security and order played the greatest role in the voting decision – before the topics of housing and climate. 57 percent of Berliners foundthat the CDU "clearly names problems with immigrants".
However, it would be fatal to confuse this approval of the CDU's racist propaganda with a necessary analysis of the social causes of violence. Unfortunately, a well-founded criticism of social inequality and isolation in a city with so many upheavals like Berlin does not sell as well as pointing the finger at supposed strangers. Even if their representatives are currently trying with all means to sell the election results in Berlin: The fact that the CDU wins elections with simple answers to complex questions does not mean that their answers are true and correct.
It's much more like this: the discourse "foreigners out!" is like a drug for the CDU. Whenever she's desperate for a high, she squeezes it. The high that follows is only a short-term one. In the long term, the drug racism not only destroys the CDU itself, but also the society in which it intoxicates itself. Merkel knew that, Merz and his people don't want to believe it. If they only worked with it at the end of their own party, then that would be more than acceptable. But it also means that others follow their words with deeds, like exactly three years ago, on February 19, 2020 in Hanau.