Racism at Buckingham Palace: questioning the "true" origins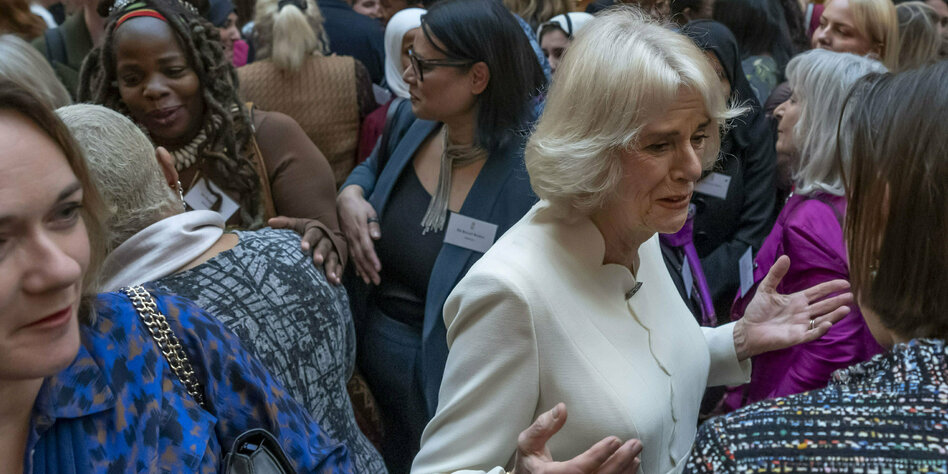 At one event, a royal official repeatedly asked a black British woman about her "true" origins. Now that has consequences.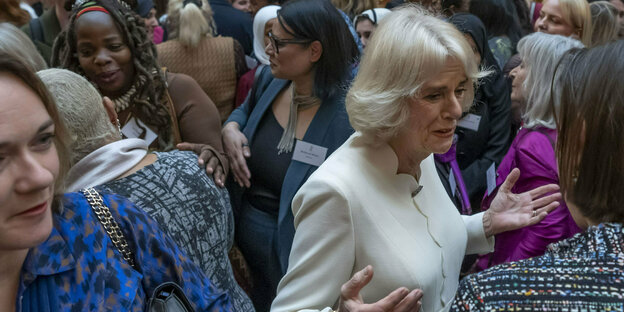 LONDON taz | "Where are you from, where are your people really from?" Ngozi Fulani had to put up with questions like these at Buckingham Palace. The CEO of Sistah Space, an organization that protects girls and women against domestic violence, was actually a guest at a reception hosted by Britain's Queen Consort Camilla on Tuesday. But instead of talking about her organization, an employee of the royal family peppered the black Briton with questions about her origins.
Lady Susan Hussey was not satisfied with the answer, "I am British, our organization is located in the London district of Hackney".
The 83-year-old is none other than the late Queen Elizabeth's longest-serving and closest confidante. She was awarded the Victoria Cross is Godmother Prince Williams and continued to serve the royal family after the Queen's death. Now she worked as an attendant to the royal couple. After an apology, she resigned Wednesday afternoon. King Charles and wife Camilla also apologized.
Lady Susan Hussey is said to have approached the Fulani at the reception. "First of all, she grabbed my dreadlocks and pushed them aside so she could read my name tag," Fulani told the public broadcaster BBC. A "five-minute cross-examination" then followed, questioning Fulani's place both at the reception and in the UK.
Forced definition
Fulani has the exchange of words reconstructed and published on Twitter. When Fulani replied that she was British and was born in Britain, Hussey said "figuring out where Fulani came from" would be a "challenge". She further asked, "When did you first come here?" To which Fulani replied that her parents arrived in the 1950s. This made it clear to Hussey: Fulani was Caribbean. Fulani refused this forced attempt at definition, but Hussey did not let go.
Treating people differently because of their appearance, accent or name is frowned upon but still widespread. After Fulani's post, many reports of similar surveys circulated on social media. Others, however, defended Lady Hussey and hateful comments came from the right-wing milieu.
The Buckingham Palace debacle came just days after reports the life of Meghan, the Duchess of Sussex, was threatened by far-right terrorism in the UK. In addition, it was announced a year ago that the royal household long time no black employees had on duty.
Ngozi Fulani said she regretted, above all, that the girls and women she came to the palace to see were not being discussed.