Queen Elizabeth II: Who wrote the letter on the coffin?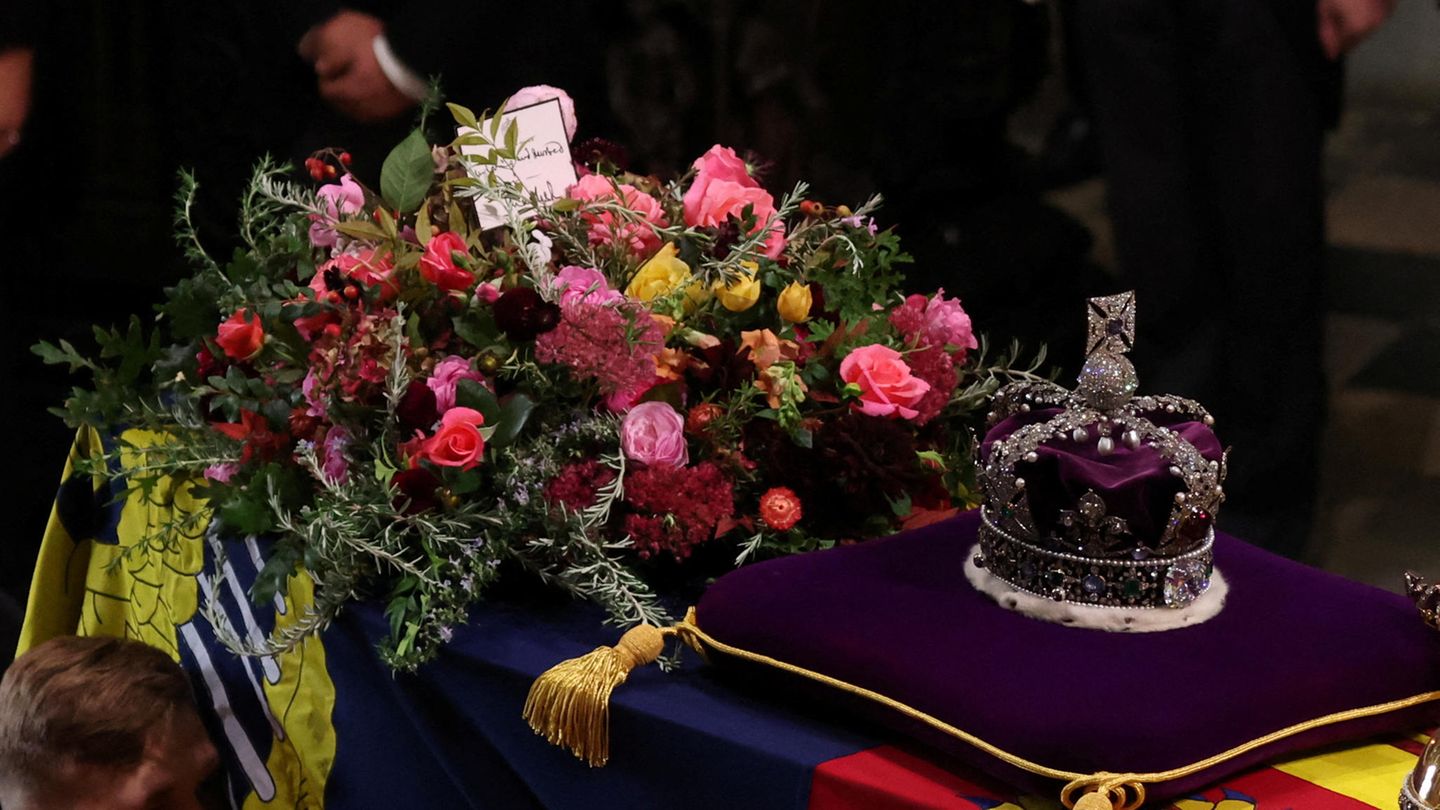 Funeral service for Elizabeth II.
Who are the lines from? Letter on the Queen's coffin is a mystery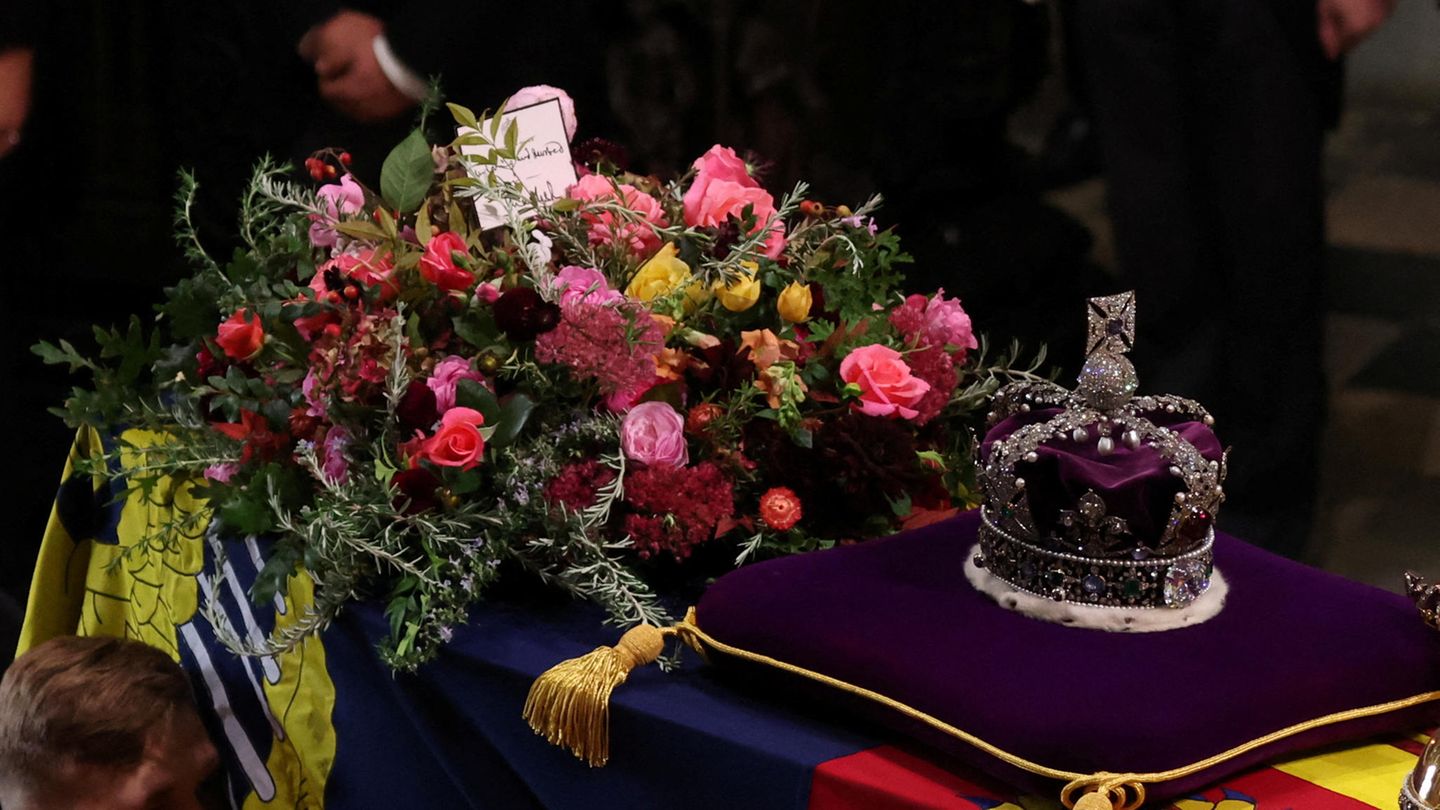 One detail attracted particular attention at the funeral service for Queen Elizabeth II: a letter protruded from the wreath of flowers on the coffin. Who is it from? A search for clues.
Around four billion people are supposed to funeral service for Queen Elizabeth II, which took place in Westminster Abbey. One detail aroused particular interest: a handwritten card peeped out of the bouquet of flowers on the coffin of the deceased monarch.
It was quickly speculated on the Internet what could be on it - and who the sender is. And quickly there was a clear favourite. Several details point to a person.
Flowers from King Charles III's garden.

First to the place setting: the flowers and herbs on the table coffin come from the gardens of the royal residences Buckingham Palace and Windsor Castle. And Charles' country home, Highgrove House. A first clue to the originator: the wreath was put together at the request of the new monarch. Very likely that the letter is from him.
Zooming in, the coat of arms above the letter can be seen: Buckingham Palace. The official residence of the Queen for decades. Since her death, her successor has resided there: King Charles III. The words can also be deciphered to some extent: "In loving and devoted memory".
According to several Royal experts, Charles is the originator of the letter. As the new king, he gives his predecessor his last words. At the same time, the 73-year-old is following a very special tradition: the letter reminded many Royals fans of Princess Diana's funeral in 1997. A handwritten letter was also included with the coffin, addressed to "Mummy". He came from their then underage sons Harry and William.
Now Queen Elizabeth II also received a letter on her last journey - from her son Charles. A moving, personal touch on a day that is otherwise heavily dominated by the established ceremonial.