Queen Elizabeth II: The palace honors the Queen with a video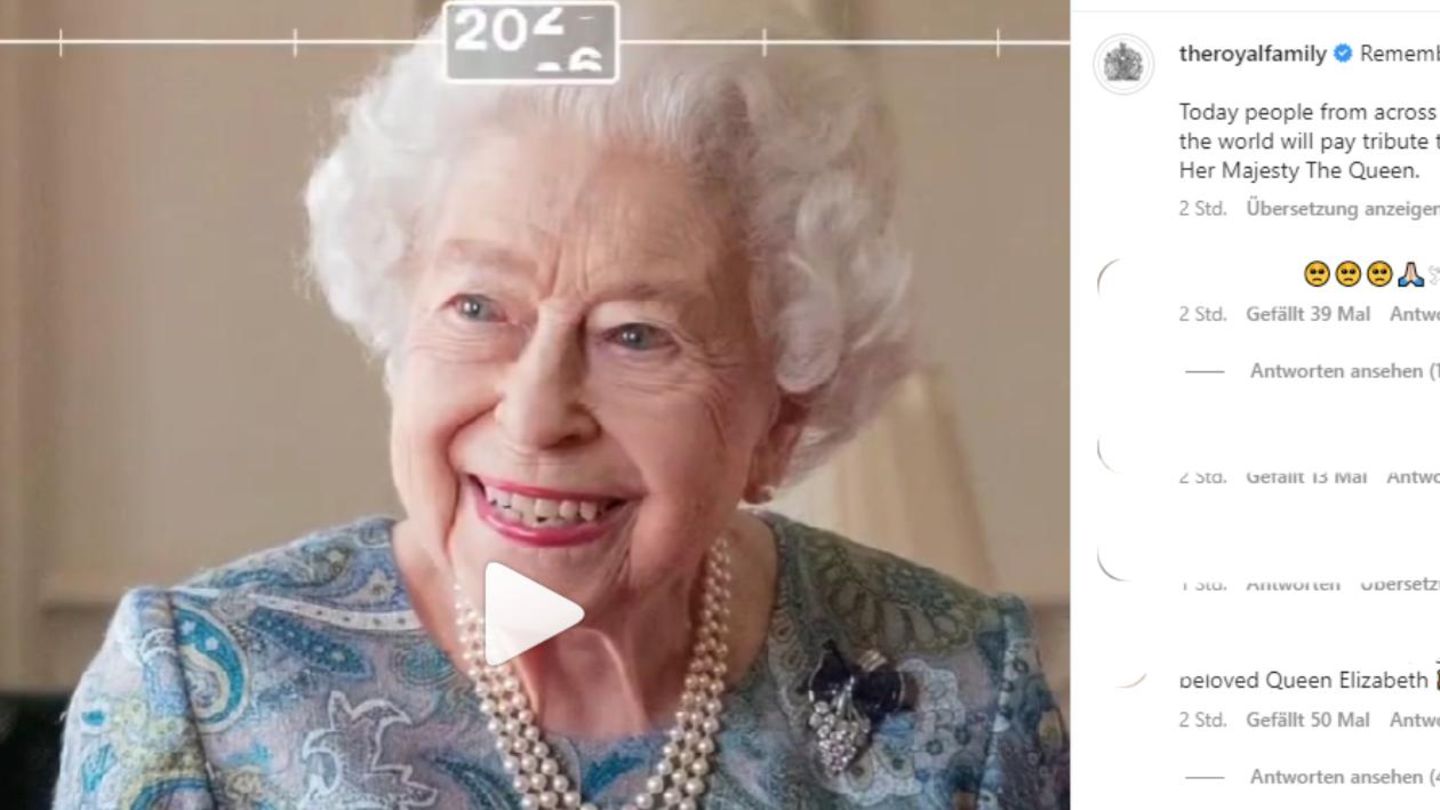 Queen Elizabeth II
A century life: The palace honors the Queen with a moving video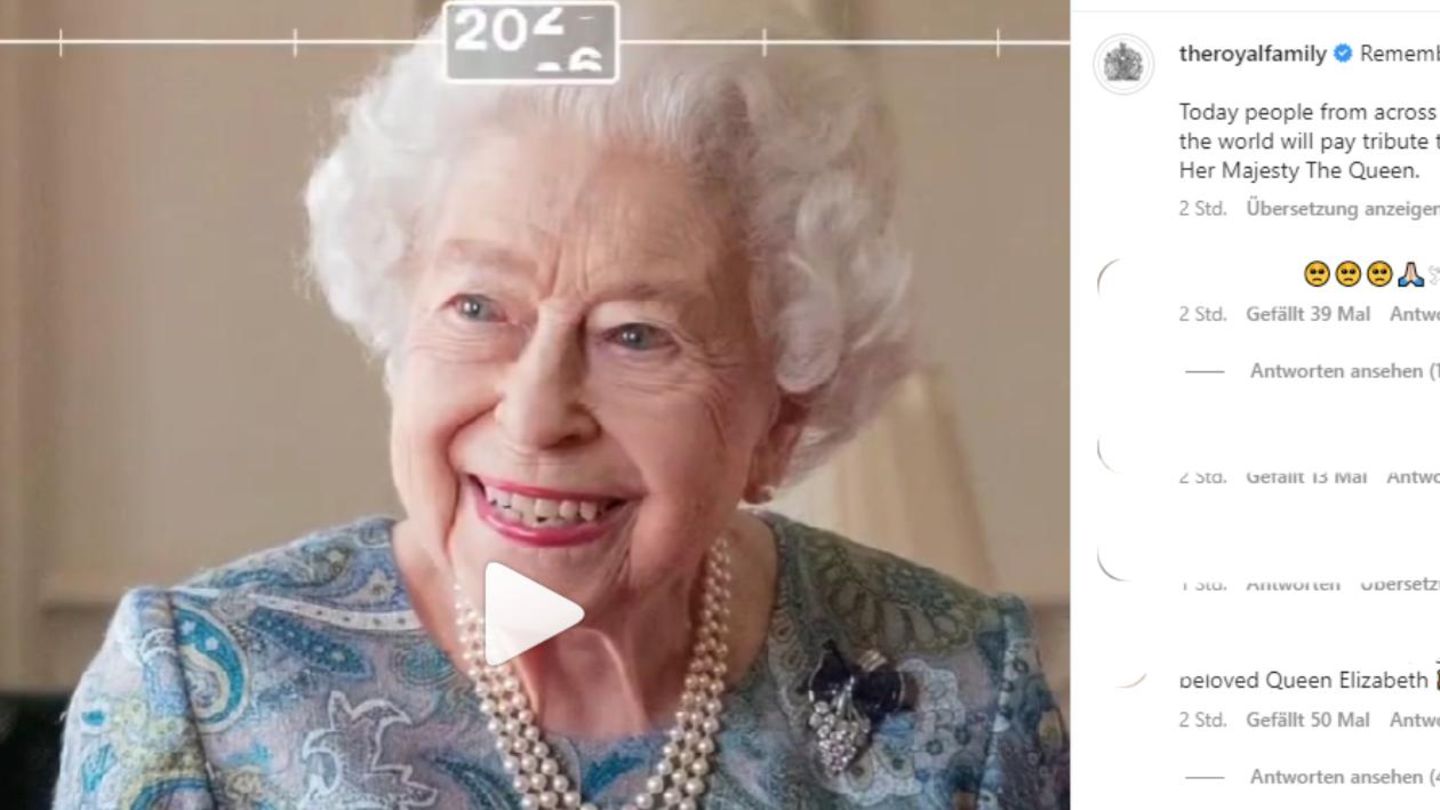 The palace released a video on the day of her funeral. In it, the life of the Queen is reviewed again. A moving film that makes the temporal dimensions of their existence tangible.
When she was born, Great Britain was still a global empire, the Soviet Union was not even ten years old and the Weimar Constitution was in force in Germany. When she ascended the throne, Stalin had a firm grip on the Eastern Bloc and Winston Churchill resided at 10 Downing Street. If the inflationary word "life of the century" applies to someone, then probably to Queen Elizabeth II.
No other monarch sat longer on the throne than she. On September 8, the record queen died at the age of 96 at Balmoral Castle. She will be buried this Monday. The palace is open for this occasion Instagram released a video that makes the enormous dimensions of her life tangible.
The clip begins with an actual photo from 2022, then jumps back to 1926 and shows little Elizabeth as a baby. Below are photos she took with her mother Elizabeth Bowes Lyonlater known to everyone as the "Queen Mum", to her father, who later became King George VI, and to her sister Margaret.
Young Elizabeth grows up carefree

We see a happy girl growing up carefree. Because it is initially not intended that Elizabeth will ever become queen. Only when her uncle Edward VIII abdicated did her own father become king – and she herself heir to the throne.
We see a young woman with her beloved animals - and then with the love of her life, Prince Philip of Greece and Denmark. Pictures from her wedding in 1947 are followed by impressions from her era as queen. Because of the sudden death of her father, King George VI, she had to ascend the throne in 1952 and reigned from then on as Queen Elizabeth II.
The picture gallery is essentially limited to the Queen's private side: Elizabeth with her children, her grandchildren - and again and again with Prince Philip, who died last year.
Now the Queen has followed him, less than 18 months later. With this touching video, many people around the world will remember them with dignity.