Queen Elizabeth II: That's why she rests in a leaden coffin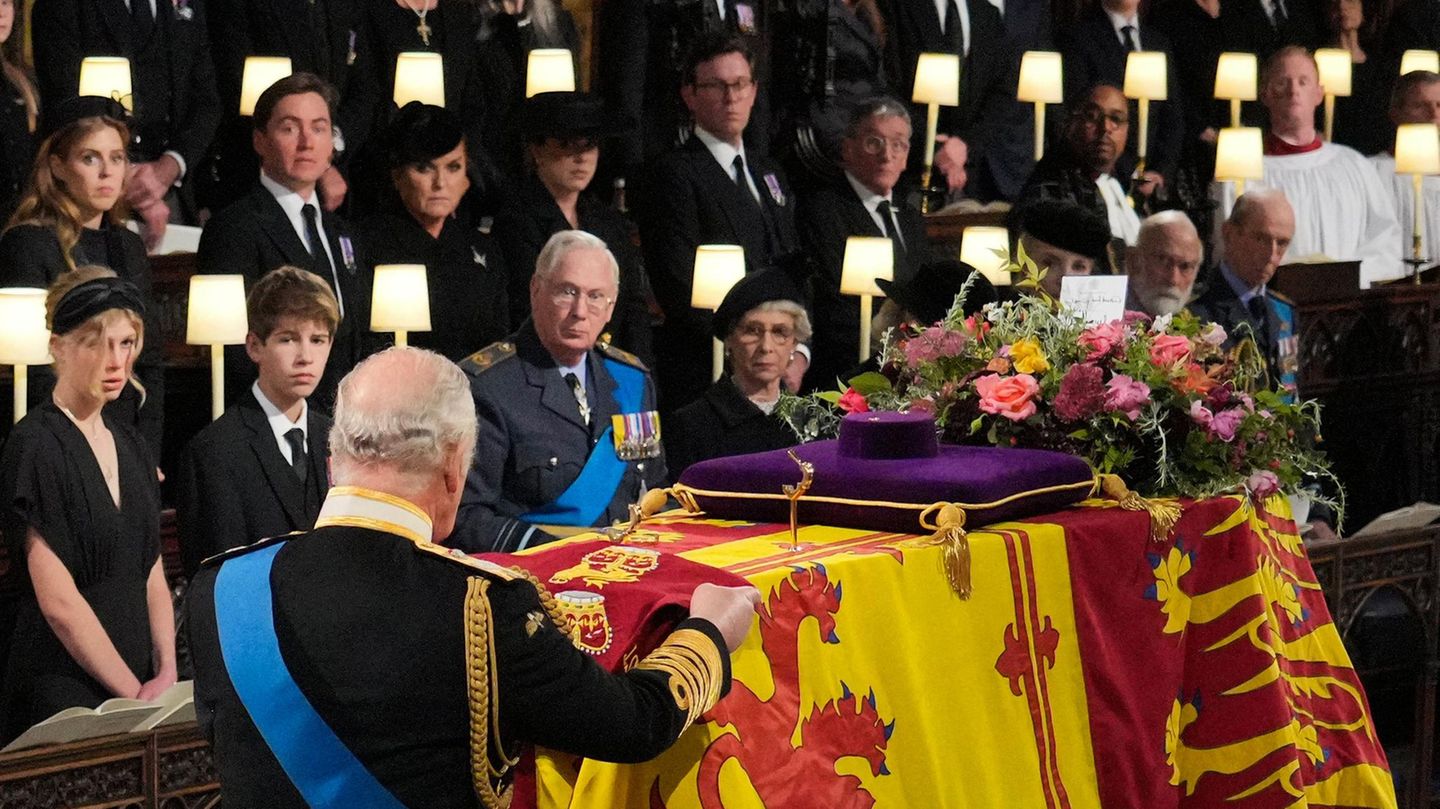 Queen Elizabeth II
Airtight and heavy as lead: That's why the Queen rests in a metal coffin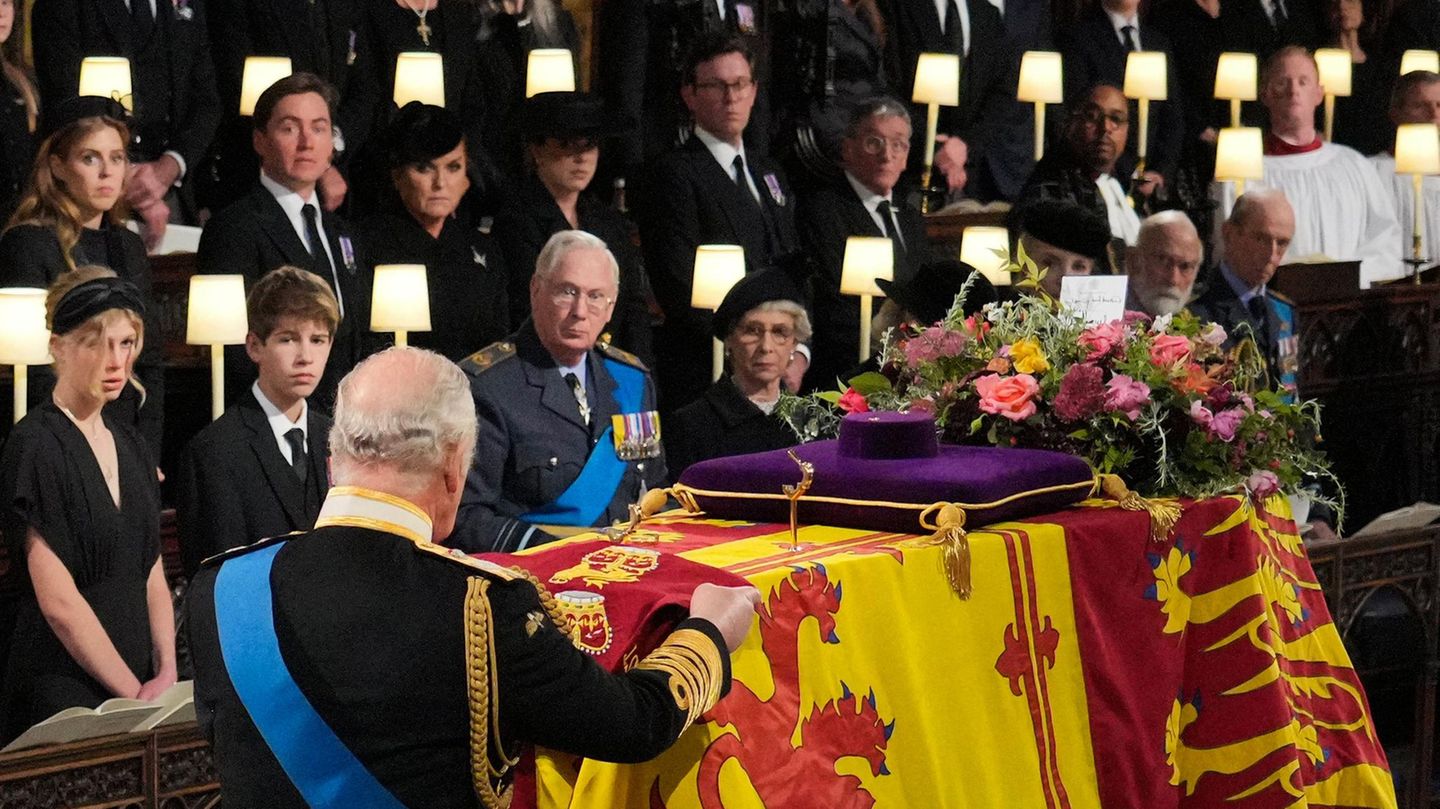 That doesn't sound royal at all: Queen Elizabeth II found her final resting place in a lead coffin, of all things. There is a special reason for this.
Billions of people followed the Queen on her last journey in front of the television on Monday, millions stood on the streets of London to Windsor to catch a glimpse of their monarch.
By then she had long since found her final resting place: Queen Elizabeth II, who died at the age of 96, had been resting in an imposing for more than a week coffin, which is lined with a layer of lead on the inside. It has a special reason: the lead is supposed to seal the coffin airtight and prevent moisture from penetrating. The goal: The decomposition process of the corpse is slowed down and the escape of unpleasant odors is prevented.
Queen Elizabeth II traveling

Since the previous Sunday, September 10th, the Queen has been driven through the country in this monster, literally heavy as lead. First from Balmoral Castle, where she died, to Holyrood Palace in the Scottish capital Edinburgh. It was then that the world saw her coffin draped by the Scottish royal standard for the first time.
A day later, we went from Holyrood to St. Giles Cathedral in Edinburgh in a glazed hearse. The plane then flew to London on Tuesday, where the coffin was ceremonially laid out in Westminster Hall on Wednesday.
Like the British daily newspaper "TheTimes" writes, the housing was made of English oak at least 32 years ago. Its immense weight - based on the material, it is estimated at between 249 and 318 kilograms - is not only due to the lead lining on the inside, but also to a number of other requirements that this particular coffin has.
On the one hand, it has an extremely stable lid that carries the royal crown, scepter and orb. On the other hand, there are brass handles specially designed by a company in Birmingham - because of the enormous weight, eight coffin bearers were needed for the burial. The Queen's journey ended in her coffin on Monday evening. In the King George VI Memorial Chapel at Windsor Castle.
The long-time couple is united there – next to her husband Prince Philip also rests in a lead coffin.
Source used: "The Times"