Queen Elizabeth II: Princess Charlotte cries at her great-grandmother's funeral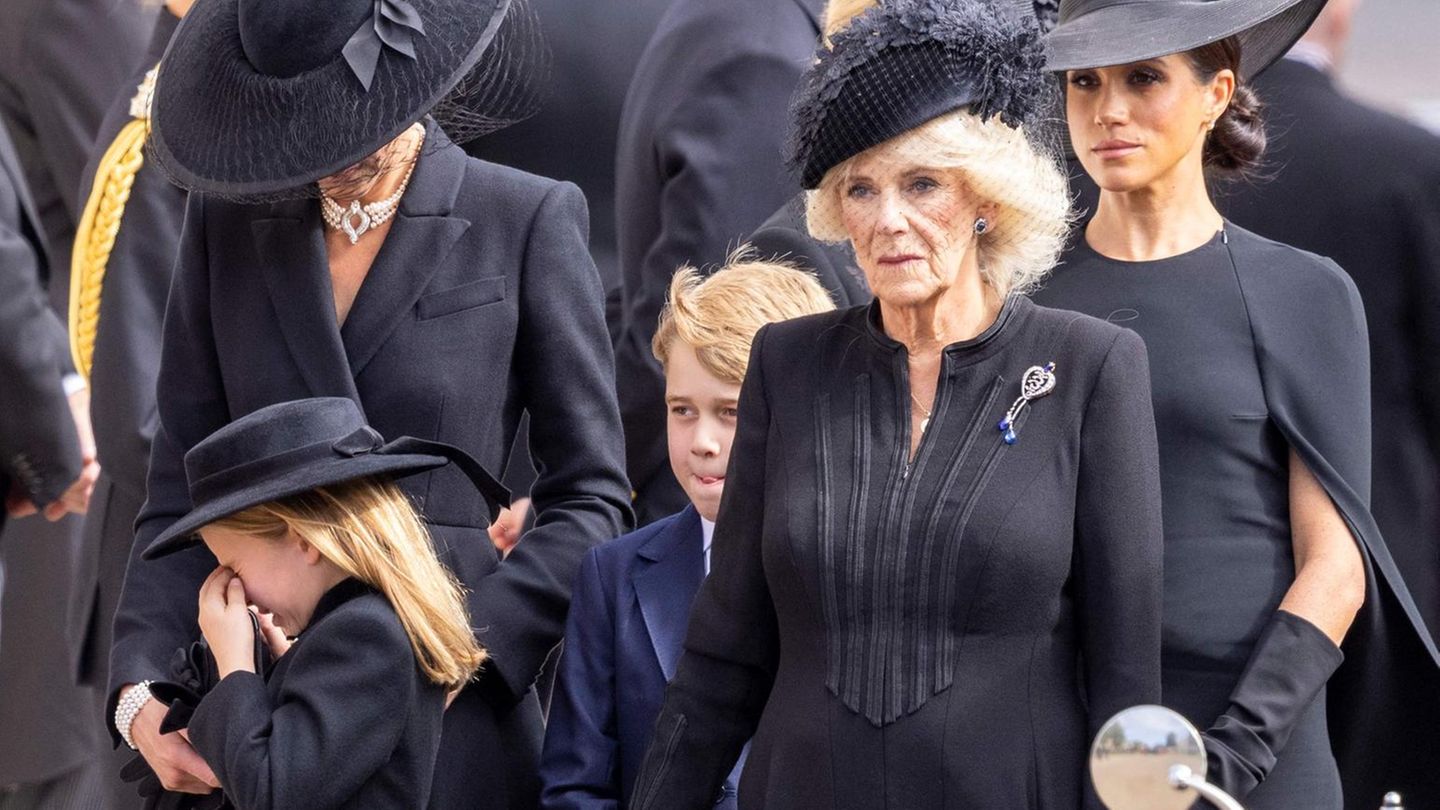 Funeral service for Queen Elizabeth II.
This picture goes to heart: Princess Charlotte cries for her great-grandmother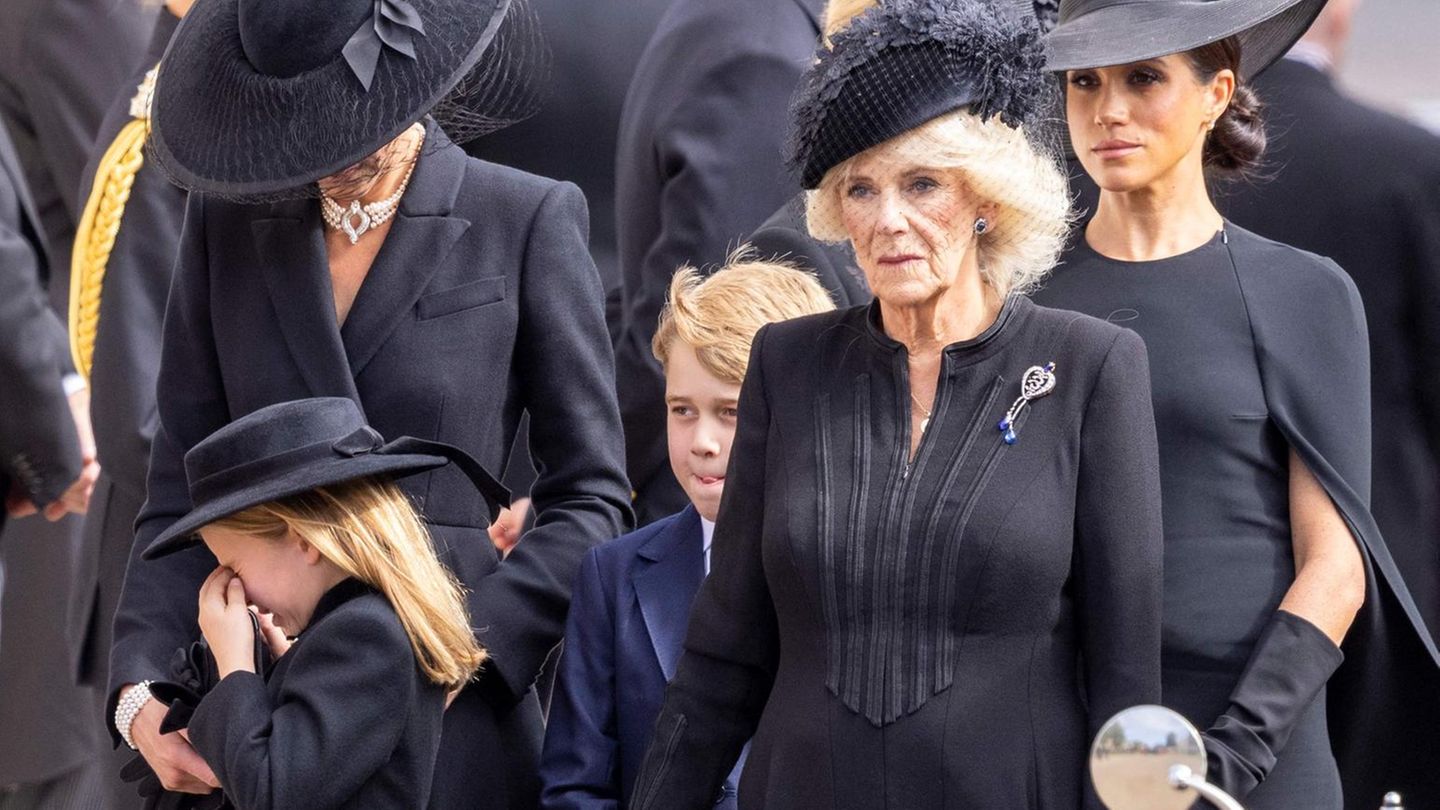 It was a touching moment on a day marked by courtly ceremonies: after the funeral service for her great-grandmother Queen Elizabeth II, Princess Charlotte cried. A brief, soothing burst amid composure.
A whole country is in mourning: September 8th is the English one Queen Elizabeth II. passed away at the age of 96 and a national mourning period of ten days has been imposed. This Monday, millions of Britons say goodbye to their Queen. Hundreds of thousands of people lined the streets for one last look at the coffin containing the monarch's remains.
In Westminster Abbey in the morning, the family and invited guests said goodbye to the record queen, who sat on the English throne for 70 years and only celebrated her platinum anniversary in June with a spectacle lasting several days. On the funeral service her two great-grandchildren, Prince George, 9, and his two-year-old sister, Princess Charlotte, were also there.
Princess Charlotte cries for her great-grandmother

Observed by the cameras of the TV stations and before the eyes of an estimated four billion television viewers worldwide, the two attended the hour-long service in honor of their great-grandmother. George wore a dark blue suit with a black tie, Charlotte a black coat with a black hat. Both fought bravely and listened quietly and reverently to the Archbishop of Canterbury's sermon.
But after leaving the church, Princess Charlotte was visibly aware of the tension and, above all, the sadness. When the seven-year-old watched the arrival of the coffin at Wellington Arch with her mother, Princess Kate, brother George, step-grandmother Camilla and Duchess Meghan, she cried.
A poignant moment that touches and reminds us once again that not only a head of state, a regent died here, but first and foremost a loving mother, grandmother and great-grandmother. Princess Charlotte's tears bring a touch of humanity to this day of court ceremonies.