Putin, Queen and AfD: Decent distance
Russia has bought politicians, when the Queen dies there are limits to what can be said and the AfD is withdrawing dick arrows. Time to talk about decency.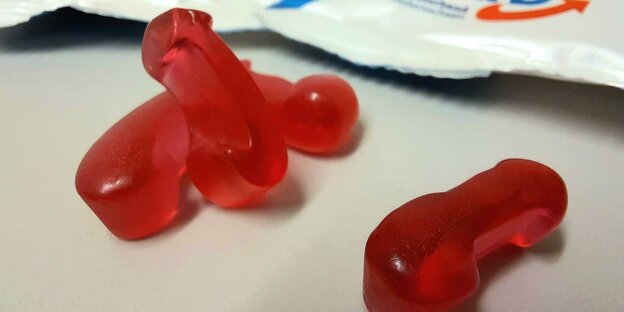 I'm sounding like a retired high school teacher now, but we need to talk about decency! About what is appropriate and what is not. Especially in this week marked by indecencies, there were more than enough occasions to do so. Well, I'm a friend of the principle that politicians are properly paid so that they can make politics free of personal economic interests. One might think that politicians in western democracies are paid so much that they can live without worries. So that they are not corruptible.
But greed varies between people, and Vladimir Putin knows that too. From a report by the US secret servicesthat since 2014 the Kremlin has paid at least $300 million to politicians in several states to push them towards a pro-Russian agenda. In other words: Putin has bought politics in his interests. No countries were named, but if Germany was one of them, two or three parties immediately came to mind, at least. I definitely want to know all the names. All. Whistleblowers and whistleblowers, you are doing the world a great service when you...
Chancellor Olaf Scholz published a photo of himself at his desk this week. He spoke to Putin on the phone for 90 minutes, he writes on Twitter. "Russia must withdraw its troops from Ukraine and recognize sovereignty and territorial integrity. Otherwise, a diplomatic solution is inconceivable." That's pretty decent. It would be even more decent if he also called the Ukrainian president and promised to supply him with heavy weapons.
The British royal family is also decent: Zum State Funeral of Queen Elizabeth II no Russian representative is invited to next Monday, which has been billed as "the biggest event in Britain since the Second World War". Putin is offended, the Kremlin spokeswoman is fuming, but that's the way it is: anyone who behaves indecently is not at the party.
One must remain civilized
Speaking of the queen: Of course you can make fun of the British monarchy. And you can, no, must criticize them for their responsibility for colonial crimes. Incidentally, my family is also affected: due to the division of the Indian subcontinent, one part of the family in India, the other in Pakistan, between them an almost insurmountable border, and Britain bears no small blame for everything.
But I think there are limits to what one can say in the face of death that one shouldn't cross if one wants to remain civilized. I was accused of "racism" and "misogyny" by a small, noisy group for criticizing a professor who took to Twitter to wish the Queen an agonizing death shortly before she passed away. Because the professor is black and a woman. Oookay. As the saying goes, if you only have a hammer, every problem is a nail.
Indecent to look forward to Anger Winter
Of course, it is also indecent to have the moment – ​​or should I put it better: the fear of the people? – use it to charge usurious prices for energy. Russia's war against Ukraine has certainly created a shortage. But if you look at the record profits of the energy companies, this is: indecent. I can understand people's frustration. But it's also indecent, like the AfD and Parts of the left prepare for a "hot autumn" and look forward to a "winter of anger" and want to bring protests to the streets - strangely enough, not against the energy companies and certainly not against Russia.
The indecency of the week comes from the AfD: For its election campaign in Lower Saxony - there will be elections on October 9th - this party had its party symbol made of fruit gum: small red arrows. But they look like, well, little red dicks. That was uncomfortable even for the AfD people, who otherwise are not embarrassed about anything. They pulled the little bags out of circulation. But it was clear, because the AfD has always been big when it comes to pulling tails.