Puff sleeves as a fashion trend: These dresses and blouses are hip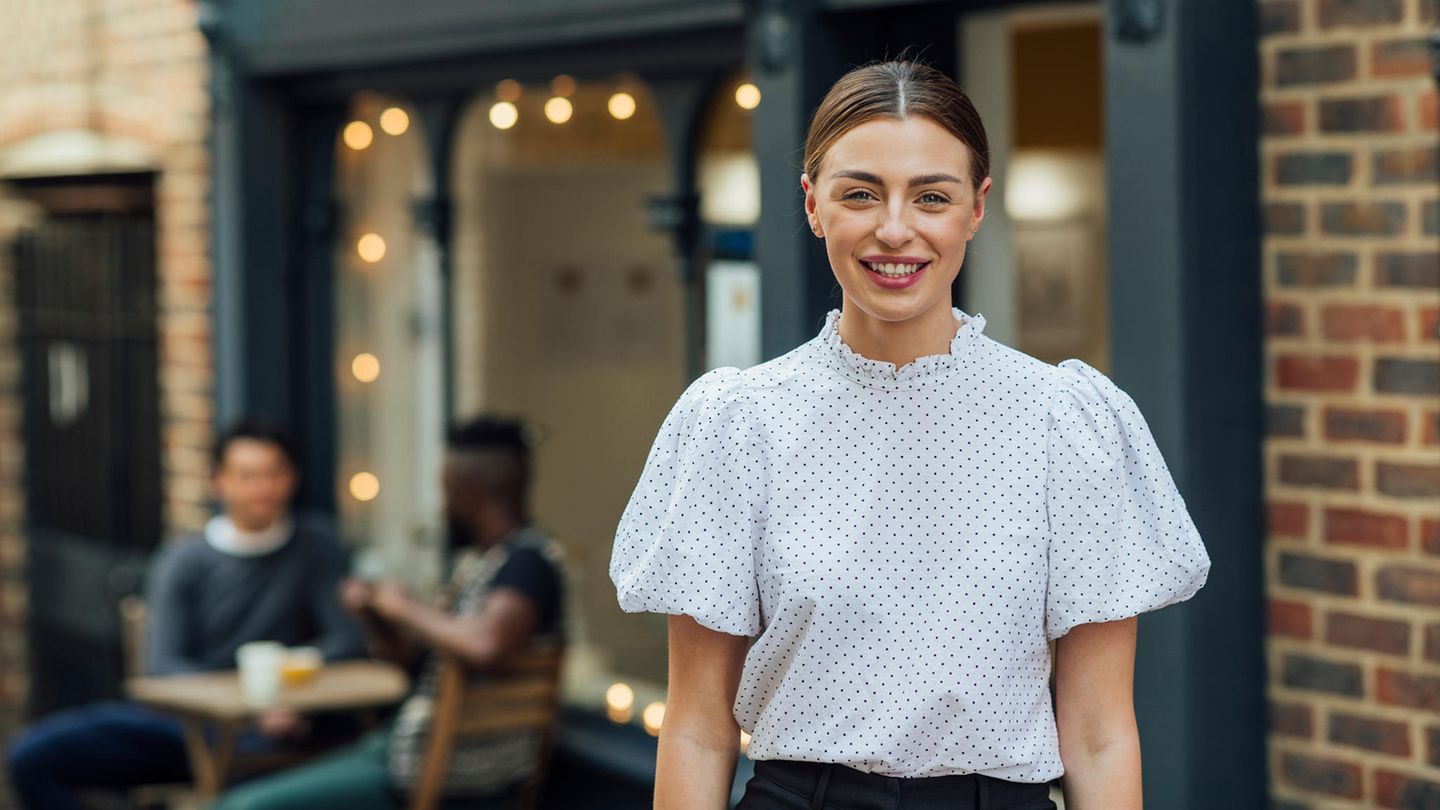 Fashion trend 2022
On the holidays we wear puff sleeves: these dresses and blouses are trendy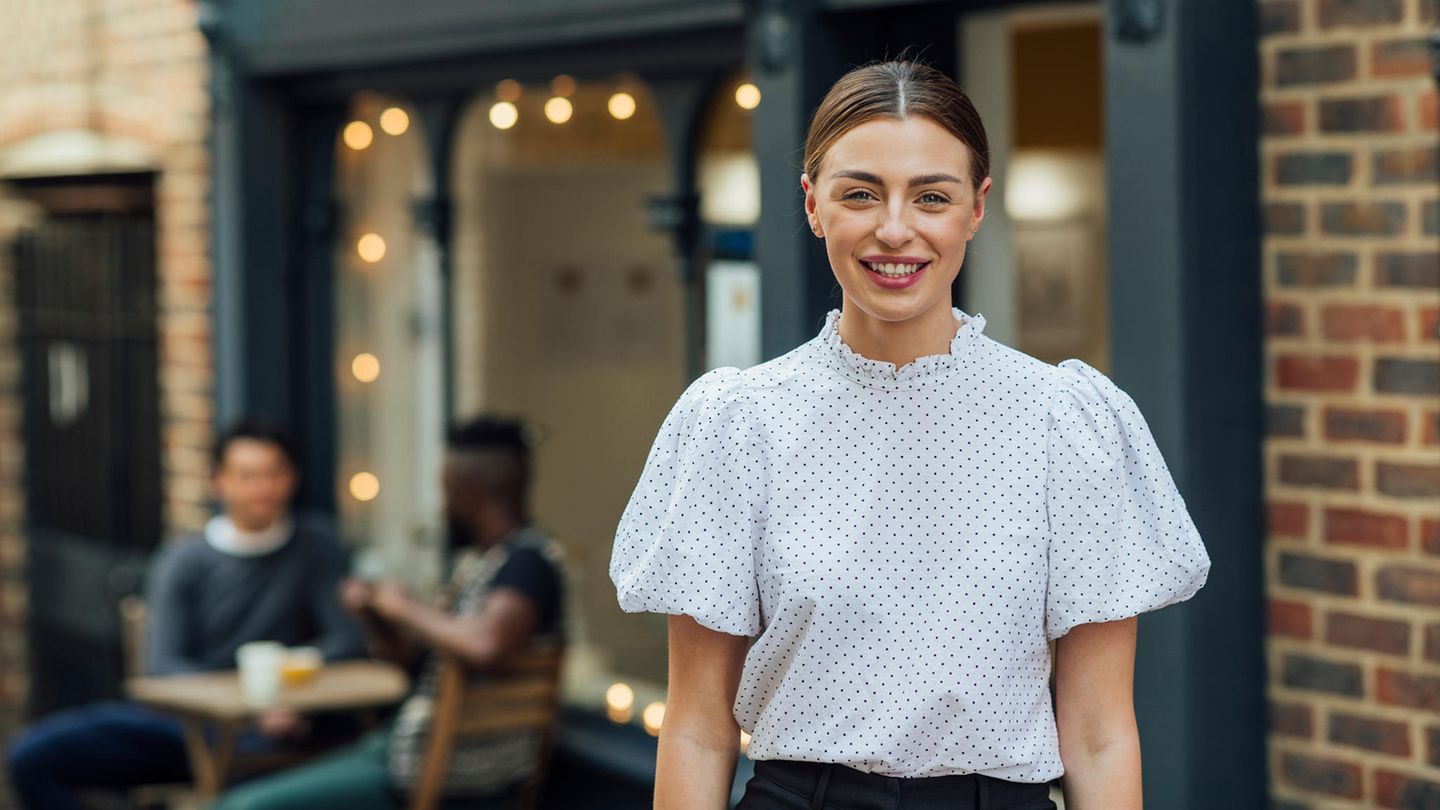 They are voluminous, playful and set accents directly: puff sleeves are a must-have this year. We explain how to style the fashion trend 2022 correctly – even on cold days.
This year fashion can be casual-cool with a touch of elegance: The fashion trends are characterized by cool cuts, liveliness and comfort. And the summer trend also goes with it: puff sleeves. They can be found on blouses or dresses and create a playful look. But what is the best way to combine the trend pieces? And which it-pieces are particularly popular? And how does the trend work on cold days?
What exactly are puff sleeves?

First of all: puff sleeves or balloon sleeves are sleeves on garments that are particularly wide and voluminous. They are usually bulky at the shoulder and narrow towards the forearm. Of the fashion trend but is not new: In the Renaissance, men and women wore the voluminous sleeves. They could be found in the Biedermeier period at the beginning of the 19th century as well as in the wild 80s. Since last year you can see them increasingly in the streets and shops in this country.
1st trend: puff sleeve dresses

Especially in the summer puff sleeve dresses absolute it pieces. They ensure a playful, airy, casual look and can be combined with sandals or heeled sandals as well as cool with sneakers. If you want to be particularly fashionable, choose a dress with polka dots or in the trend colors: yellow, green or pink about. But bright colors and nudes are also trendy. Glittering dresses, dresses with sequins or dresses in festive red in combination with tights are ideal for the holidays.
2nd trend: puff sleeve blouses

also on blouses Puff sleeves look great. Whether long-sleeved or short-sleeved, they immediately add something elegant to the look. Especially with a square neckline or even strapless, the blouse becomes the key piece in the outfit.
3rd trend: puff sleeve sweater

For slightly colder days in spring or autumn Puff sleeve sweater ideal. They are very easy to combine and make a casual look a little more exciting.
But also light jackets, blazers or jumpsuits with puff sleeves are trendy and will be with us in 2021.
How to style the puff sleeve trend

By the way, if the material of the top has more body, the voluminous sleeves look best. Organza, corduroy or taffeta are suitable. The effect is not as strong with airier fabrics such as silk, the look is then softer and more flowing. Because tops or dresses with puff sleeves ensure a girly look, style break elements are ideal for creating contrasts: sneakers with a dress or loose-fitting jeans with a puff-sleeved blouse always look good. Marlene pants or culottes as well as wrap skirts can also be combined with the playful tops, creating an overall more elegant look.
More styling tips for puff sleeves

Puffed sleeves are elegant in and of themselves. For shimmering fabrics such as satin or silk sneakers ensure that the outfit becomes more casual. With pumps or sandals, it becomes a chic going-out look.

If puff-sleeved blouses or tops are cut wide, they are best paired with tight-fitting pants or pencil skirts so that the look does not look bulky.

Crop tops with voluminous sleeves go best with high-cut jeans, skirts or culottes.

Leather skirts, wrap skirts or casual mom jeans are often all-rounders when it comes to combining them – even with the puff sleeve trend.
You might also be interested in:

This article contains so-called affiliate links. There is more information here.
maf