Protests in the Kurdish part of Iran: Resistance with tradition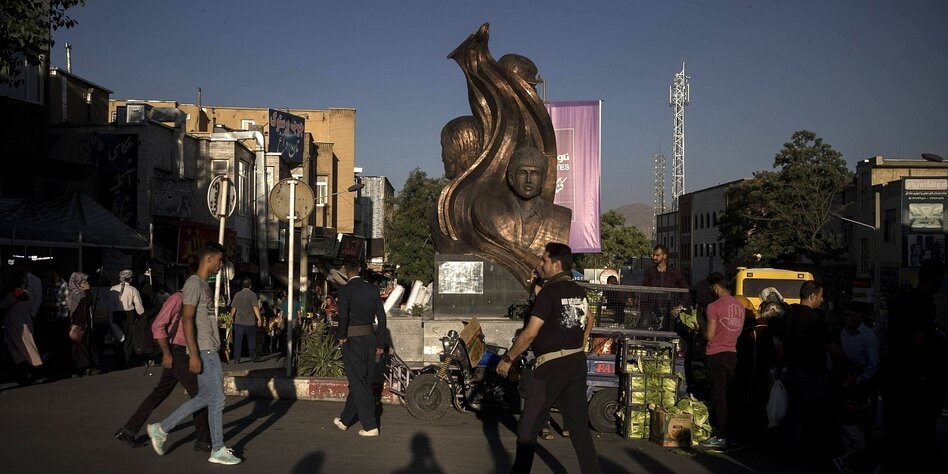 The regime in Tehran is particularly brutal against Kurdish protesters. The ethnic minority is stigmatized as a threat to the country.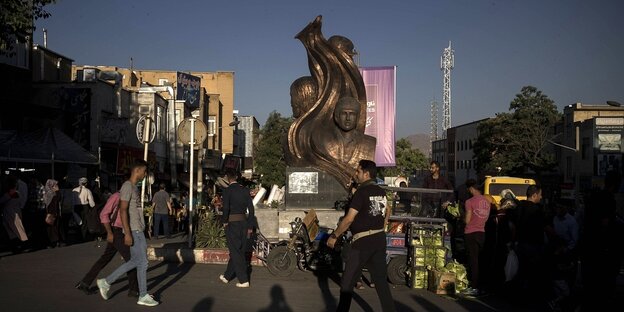 In Sanandaj, capital of the province of Kurdistan in Iran, people have been protesting massively for days. Images and video footage on social media show women taking off their headscarves, people erecting barricades in the streets, dancing and partying when they manage to push Revolutionary Guard militias out of the city.
And at the same time they show how people are hit by shots. For example, a young man, Yahya Rahimi, who was shot in the head on Saturday when he in his car – in solidarity with other protesters – had honked. So for Kurds in Iran, honking can be deadly.
Sanandaj was one of the first Kurdish cities to immediately join the protests in Saghez, Mahsa "Jina" Amini's hometown. The Resistance of the City against the Islamic regime in Iran has tradition: Kurds were one of the first groups to mobilize against the regime and sacrificed thousands of lives in protest, especially in the early years of the Islamic Republic.
In the course of its history, the state has repeatedly transformed this resistance into situations similar to civil wars. Thousands of Kurds were murdered in fighting in Kurdistan, and many were systematically executed.
And: Iran has the ethnic divide between Kurds and other Iranians repeatedly promoted to portray Kurds as "separatists" and "a danger".
This time, too, the state in Iran is dealing particularly brutally with ethnic minorities such as the Kurds: They are being attacked more violently and with different weapons. The talk of Kurdish separatism is intended to stoke the hatred of Iranian nationalists against them. In a conversation, Zhila Mostajer, director of the human rights organization Hengaw, which documents the protests in Iran, said: "The state wants to take revenge for the nationwide protests in Sanandaj and end the resistance there with its own methods. But the citizens of Sanandaj say: We are still alive and we are resisting". Hopefully Mostajer is right.