Protests in Iran: Attack on Kurdish groups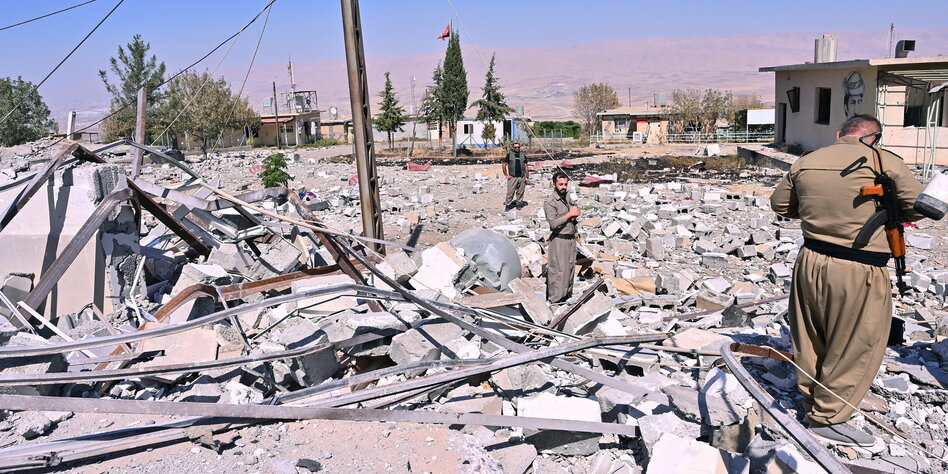 Iran accuses Kurdish parties of being involved in the ongoing protests against the regime. There were fatalities when their seats were attacked.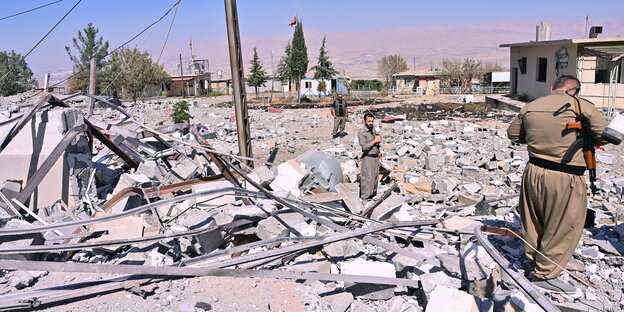 BERLIN taz | According to the Kurdish human rights organization Hengaw and local media, the Iranian Revolutionary Guard has attacked the headquarters of several Kurdish parties in the Kurdish regions of northern Iraq. The news portal Rudaw wrote that at least nine people had been killed and dozens more injured.
The Iranian News Agency Tasnim stated, it was the third attack on "terrorist groups" since last Saturday. According to a statement by the Revolutionary Guards, the "operation" would continue until the threat was "effectively eliminated," Tasnim said.
The dpa news agency reported that Iranian Interior Minister Ahmad Wahidi had previously accused some Kurdish groups of being involved in the recent protests against the regime in Iran. Apparently, there were also Kurdish arms deliveries to Iranian demonstrators in the Kurdish areas, according to dpa.
Kamran Matina lecturer at the University of Sussex, wrote on Twitter: "The Revolutionary Guard attack was "an attempt at division by intensifying confrontation with the Kurds".
Iranian ex-president's daughter arrested
Repression is also continuing in Iran: According to Tasnim, the daughter of former Iranian President Ali Akbar Hashemi-Rafsanjani, Faeseh Hashemi, was arrested for supporting the protests in Tehran.
The protests began eleven days ago on the occasion of the death of the Kurdish Iranian Mahsa "Zhina" Amini. She died after being caught by the morality police during an inspection of the dress code had been beaten. The demonstrations have long been directed not only against the compulsory headscarf, but against the Iranian regime in itself – across gender boundaries and ethnic groups.