Protection against dismissal for tenants: What else could be improved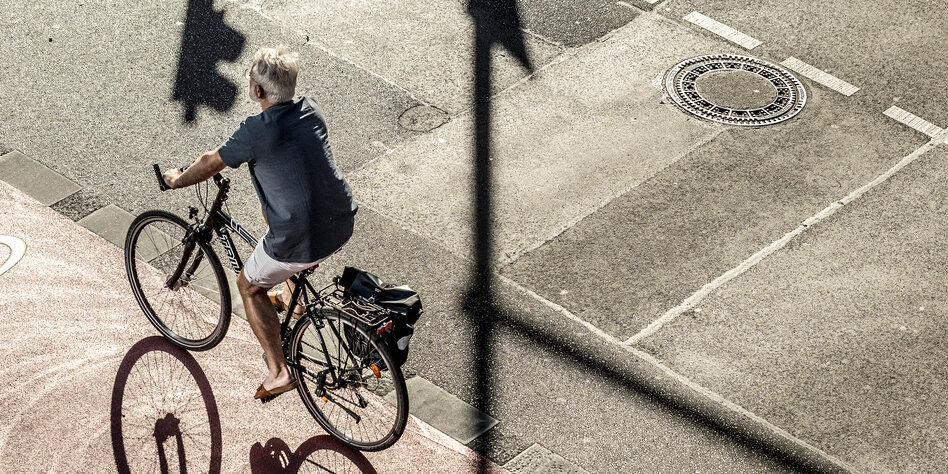 The housing industry has promised tenants protection against dismissal if money runs out in winter. We still have a few ideas.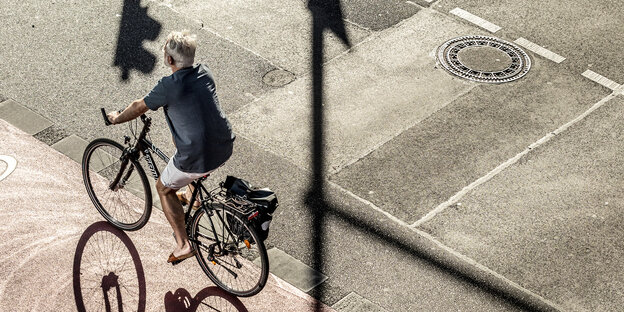 Crises, as we have learned in recent years, do not always happen somewhere else in our exciting present. Once upon a time we were able to let the evil happenings in distant countries affect us from the comfort of our comfortably heated apartment; and when we got bored, we just went out, to the cinema or to a restaurant. Lockdown and the gas crisis have taught us that we can take many things for granted - just not for granted. But isn't there also an opportunity in every crisis? One for a fairer coexistence, with more human warmth when it has to be cooler inside?
A part of the housing industry now has tenants Protection against dismissal in the energy crisis promised. Nobody should lose their apartment because of crisis-related payment difficulties, said the President of the Federal Association of German Housing and Real Estate Companies, Axel Gedaschko, yesterday to the Funke Group newspapers; and instead of putting that back on the gold scales, we prefer to think about what could still get better in the winter crisis of 22/23 triggered by the Russian invasion of Ukraine. utopian? Certainly! Or - let's see?
More time on the death strip
According to rumours, German drivers are having a very difficult time. The tank discount has expired, now it's time to pay or change. In my neighborhood in Berlin, however, there is no sign of such a crisis. Every morning I stand with my daughter on the way to the subway and school at three traffic-friendly traffic lights. It rushes and stinks by, the gas pedal is pushed down to gain a few meters and stopped with squeaking brakes when the traffic lights give the foot soldiers a few seconds to hastily cross the death strip.
German drivers are not doing badly, they are doing far too well. Almost all sit alone in their increasingly armored vehicles. No wonder, since the level of motorization in Germany has steadily increased over the last few decades instead of decreasing.
That's why my vision is very short: no more cars; or at least three-minute traffic light phases for non-motorized people. That would be wonderful. But where should the people go who want to go where with their Brumbrums? Keep reading. Ambros Waibel
Darmstadt rules
Unfortunately, it's always the case that brilliant ideas don't get very far in politics. The most recent example: the 9-euro ticket. Chancellor Scholz called it "one of the best ideas we had". Therefore, after the announced three months of carefree bus and train travel, it was over for the time being, logically. The federal and state governments are currently discussing a 49-euro ticket as a successor. Okay, better than the status quo, but isn't there another way? Didn't the energy crisis make it clear to us that something urgently needs to change in terms of transport policy? And, wait a minute, what about the climate crisis, does it still exist?
In a world where we take all the problems that our consumption causes seriously, it might be a little more like it is in Darmstadt at the moment. Darmstadt?! Yes, yes, you read that right. The Hessian city introduced a successor to the 9-euro ticket on its own initiative, called: climate ticket. Since September 1, Darmstadt citizens and newcomers have received a free ticket for local public transport - if they can prove that they have deregistered their car and have not registered a new one. CO2-Slingshot against free public transport, so to speak. I haven't been to Darmstadt in a while, but I can imagine grumpy drivers disappearing from the streets and parked cars from the sidewalks; and how relaxed bus and train drivers are added. Maybe also annoyed, because now everything is full. But now the city council is starting to expand the public transport network, cycle paths, free pedestrian zones, clean air ... okay, I'm getting excited. So let's talk about money! Lale Artun
basic income for all
Is the referendum on testing an unconditional basic income just about failed due to lack of participation, it is now simply decided from above. For the duration of the energy crisis, every citizen will have an additional 1,000 euros per month transferred to their fixed-term deposit account. Because even if the rent payments cannot be made for the time being, the following applies: Postponed is not lifted. With the exorbitantly rising gas prices, you have to raise the money for the additional payments a month later, and who knows how long the crisis will last. That's lapping up. With the unconditional basic income that has now been introduced, consumers can decide for themselves whether they want to use it for heating, scarves, blankets or other heat-storing items. After all, keeping consumers afloat also helps the economy, which is only just recovering from the consequences of the pandemic.
Finance Minister Lindner is very happy. Contrary to expectations, he does not see his maxim that man is a sloth to man. After all, there is no reason to fear that no one would be able to work despite the cash injection. After all, work generates energy and energy generates heat and heat saves on heating bills. The best conditions for increased commitment in the cold winter months, because with a little stamina you can maybe save some money to take the train to the warm south after the crisis. You really deserved the vacation. Or something else? Daniel Schuetz
Therapy? Instantly!
The crisis is lucky for all those who have been in a crisis for a long time - just in the wrong one. Because mental crises are not contagious infections and do not threaten the warm movie evening in front of the television. Therefore, it is not worth the government to counteract them: until now, when all life seems to be a crisis. The immediate expansion of now follows with an unprecedented level of unity accessible therapy places. The months of waiting for an initial consultation are a thing of the past, the health insurance companies immediately approve the necessary stays in the clinic. A utopia that is almost too beautiful to end here. Which should be expanded and decorated - you don't have to go out into the fresh air now. After all, the walk is the only ray of hope today - there will be therapy in four months. Larena Kloeckner