Prosecutor General in Ukraine: New man with a bad reputation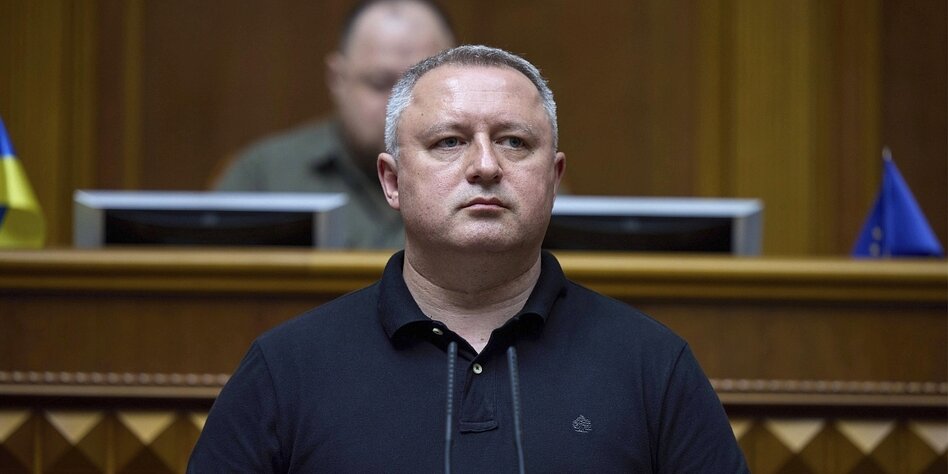 The Ukrainian Parliament has appointed a new Prosecutor General. The lawyer Andrij Kostin is not entirely undisputed.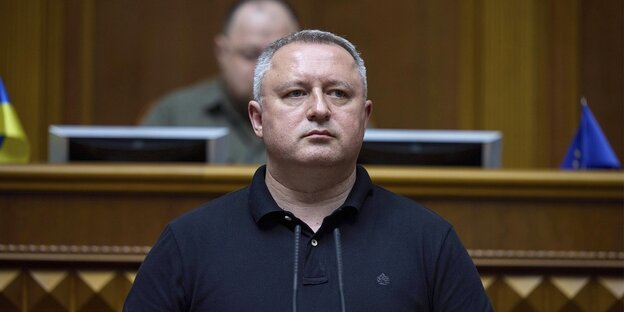 BERLIN taz | The blush must have risen to his face at so many words of praise. Andriy Kostin is an optimal and highly professional candidate, a legal pragmatist. He has an impeccable reputation. He has no signs of toxicity and enjoys a high reputation – not only in parliament but also abroad, said Mykhailo Podoliak, an adviser to Ukrainian President Volodymyr Zelensky, the Ukrainian web portal Ukrainska Pravda.
Kostin was elected by the Ukrainian parliament on Wednesday new Attorney General appointed. 299 MPs voted for him, 32 abstained. 33 preferred not to vote at all. Head of state Selenski proposed the 49-year-old for the post.
Kostin is from Odesa. There he completed his law studies in 1995 and then worked as a lawyer for various companies. In 2019 he was elected to the Ukrainian parliament for Zelensky's party "Servant of the People". There he chaired the Legal Affairs Committee. Kostin's critics accuse him of massively blocking judicial reforms in this capacity. For example, the appointment of judges to the Constitutional Court by Parliament is still as opaque as ever.
In 2021, Kostin was interested in the chief post of a special department of the Attorney General for Anti-Corruption (SAP). However, doubts soon arose about its integrity. Civil society organizations such as the "Center for the Fight Against Corruption", the DEJURE Foundation and Transparency International Ukraine found not just a few hairs in the candidate, but whole tufts of hair in the soup.
Some irregularities here and there
Kostin is said to have not registered an official residence in Kyiv in 2019 and 2020, but nevertheless received the equivalent of 530 euros from the state budget for corresponding rent payments. In 2019 he is said to have pocketed the equivalent of almost 32,000 euros for the sale of two apartments in Odessa, but did not pass this information on to the National Agency for the Prevention of Corruption (NASK).
Kostin was also silent about his daughter's apartment. She works as an assistant to a deputy from "Servant of the People". Kostin's wife does the same job with MP Maksim Dyrdin. His wife helped Andrij Kostin until his promotion.
Incidentally, nothing came of the top job at SAP, Kostin fell by the wayside during the application marathon. Instead, in November 2021, as a member of the trilateral contact group, he unsuccessfully attempted to negotiate a peace settlement for the Donbass.
Ukrainian lawyer Marina Stawnichuk is skeptical about Kostin's appointment due to a lack of neutrality. "He is a member of the presidential team," she told the news portal Nastojaschee vremja. "He will play a team game."