Prince Harry's book: Meghan thought Prince Andrew was the Queen's assistant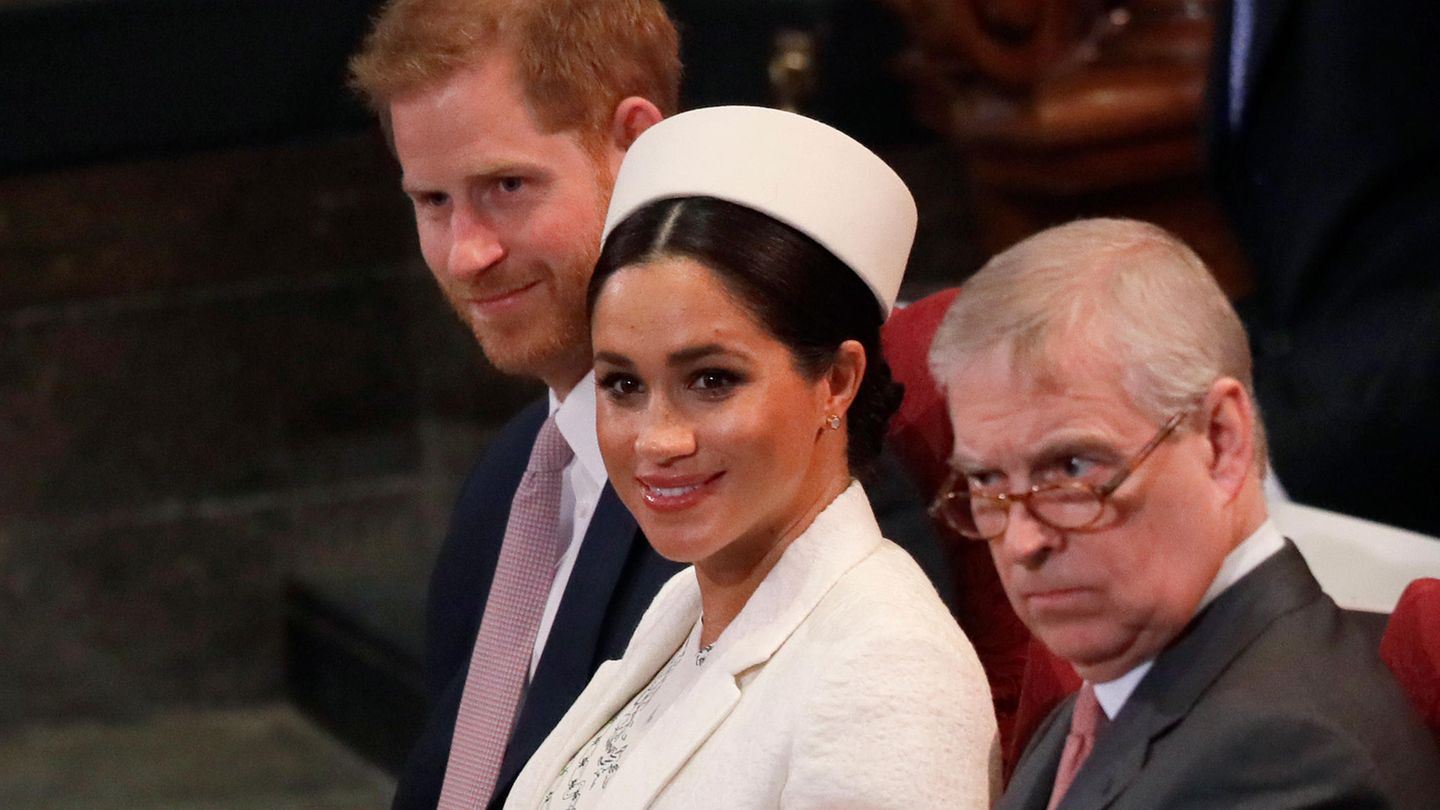 Autobiography "Spare"
uncle or employee? Meghan initially thought Prince Andrew was the Queen's assistant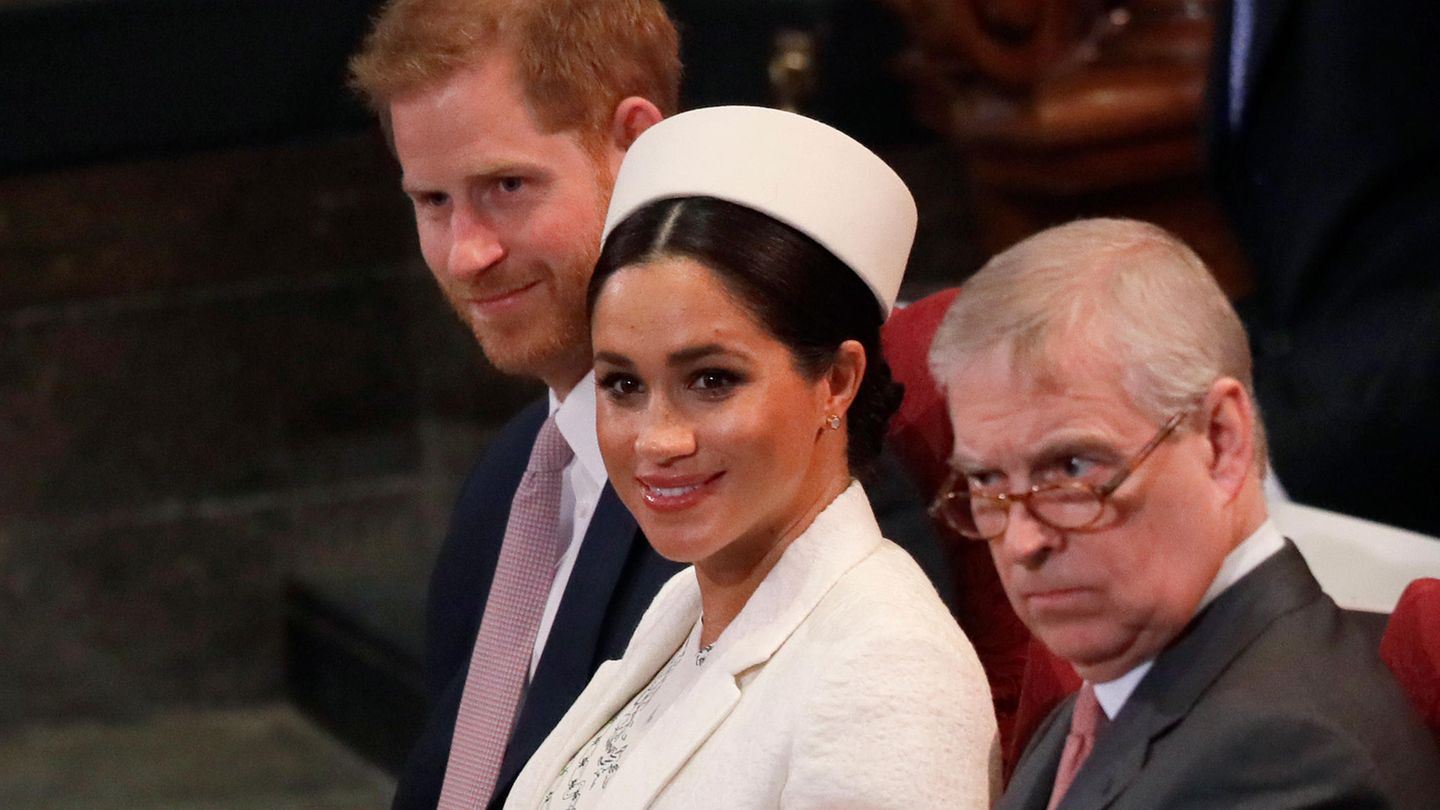 In his book, Prince Harry describes how his wife Meghan first met his grandmother, the Queen. Also present was Prince Andrew. But American-born Meghan had no idea who he was.
Drugs, sex and lots of allegations against his family: The memoirs of Prince Harry have it all. Even before the official publication date on January 10th, numerous details from the book "Spare" (German: "Reserve") were made public because it was accidentally sold prematurely in Spain. Among the more amusing anecdotes is how Harry describes the first meeting between his wife and his grandmother, the late Queen Elizabeth II. The meeting took place in October 2016 at the Royal Lodge. Prince Andrew lives in the estate near Windsor Castle with his ex-wife Sarah Ferguson.
The Queen's second eldest son was also present when they met and caused a lot of confusion – at least for American-born Meghan. As Prince Harry writes in his book, his wife had no idea who at the time Prince Andrew and believed him to be the Queen's personal assistant. "After a moment, Meg asked me something about the Queen's assistant. I wanted to know who she meant," says "Spare".
Meghan explained that she meant the man who held the Queen's handbag and escorted the monarch to the door. "That wasn't her assistant? Who was it then?" The 41-year-old is said to have asked at the time. Prince Harry quickly provided clarification: the man was not the Queen's assistant, but her second eldest son Andrew, his uncle. "She definitely hadn't googled us," Harry jokes in his book about his faux pas woman.
Prince Harry opens up about Prince Andrew's sex scandal in book

In the fall of 2019, around three years after Harry, Meghan and the Queen first met, Prince Andrew fell out of favor over his ties to convicted sex offender Jeffrey Epstein. Prince Harry also comments on this inglorious chapter in his book. He is the first royal to publicly comment on the scandal surrounding Andrew. "He was involved in a shameful scandal and was accused of sexually assaulting a young woman," Harry writes of his uncle.
British Royalty
When fairy tales come true – the most beautiful tiaras of Diana, Kate and Meghan
The comments are made in connection with a discussion about state-funded personal protection. While that Harry and Meghan was axed after their retirement from royality, Prince Andrew continues to enjoy that privilege. "Nobody had even hinted that they would lose their security. Whatever people had against us, sex crimes were not on the list," says "Spare".
To regain his police protection in the UK, Harry has been engaged in a legal battle with the UK Home Office since 2021. A final decision has not yet been made. But Prince Andrew could also lose his security: Recently there have been reports that King Charles III. wants to remove his brother's protection to save costs.
Sources: "Daily Mail", "Guardians"
Also read: