Prince Harry wanted to bring Mediator - Camilla thought it was 'ridiculous'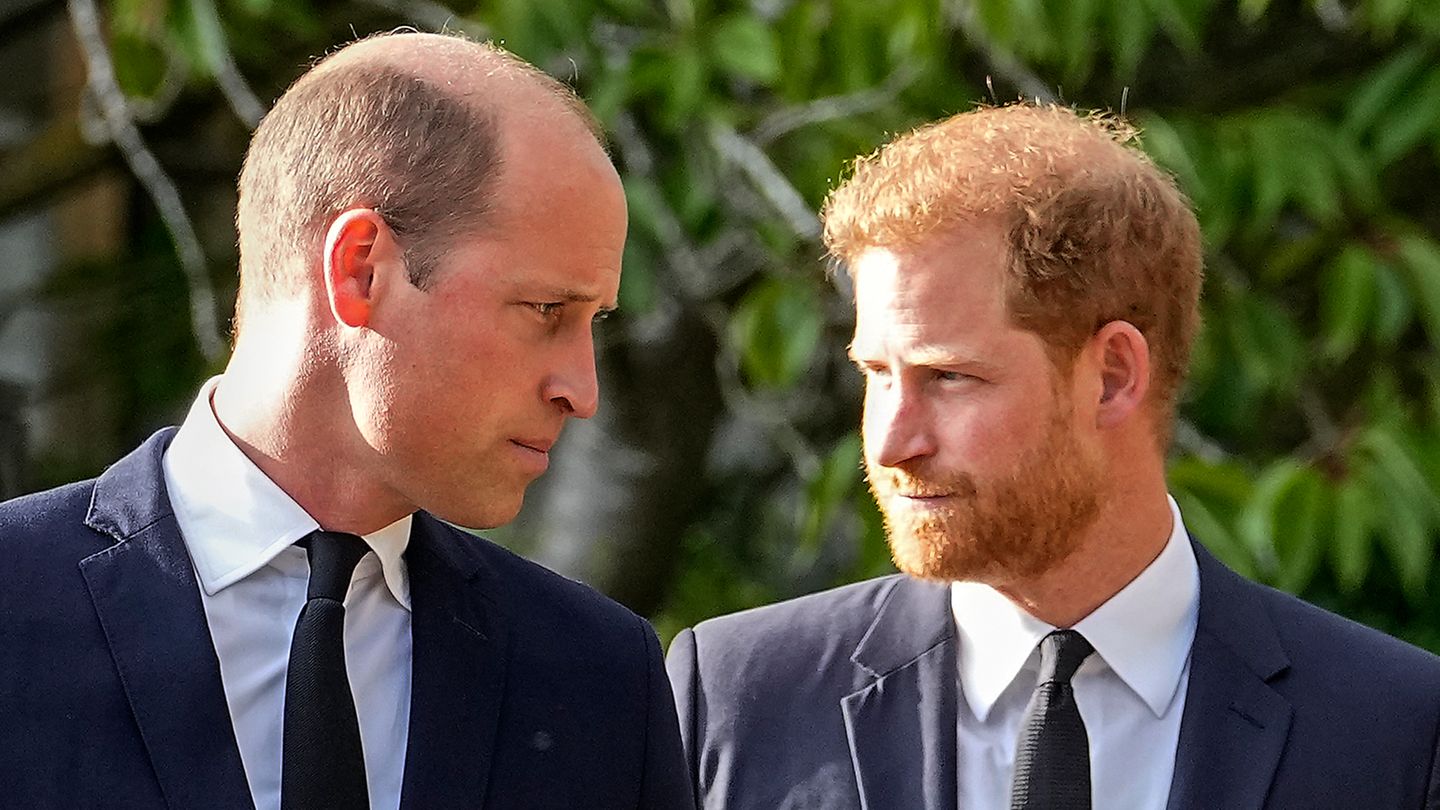 New Royal book reports
Prince Harry wanted to bring a mediator to family talks - Camilla thought it was 'ridiculous'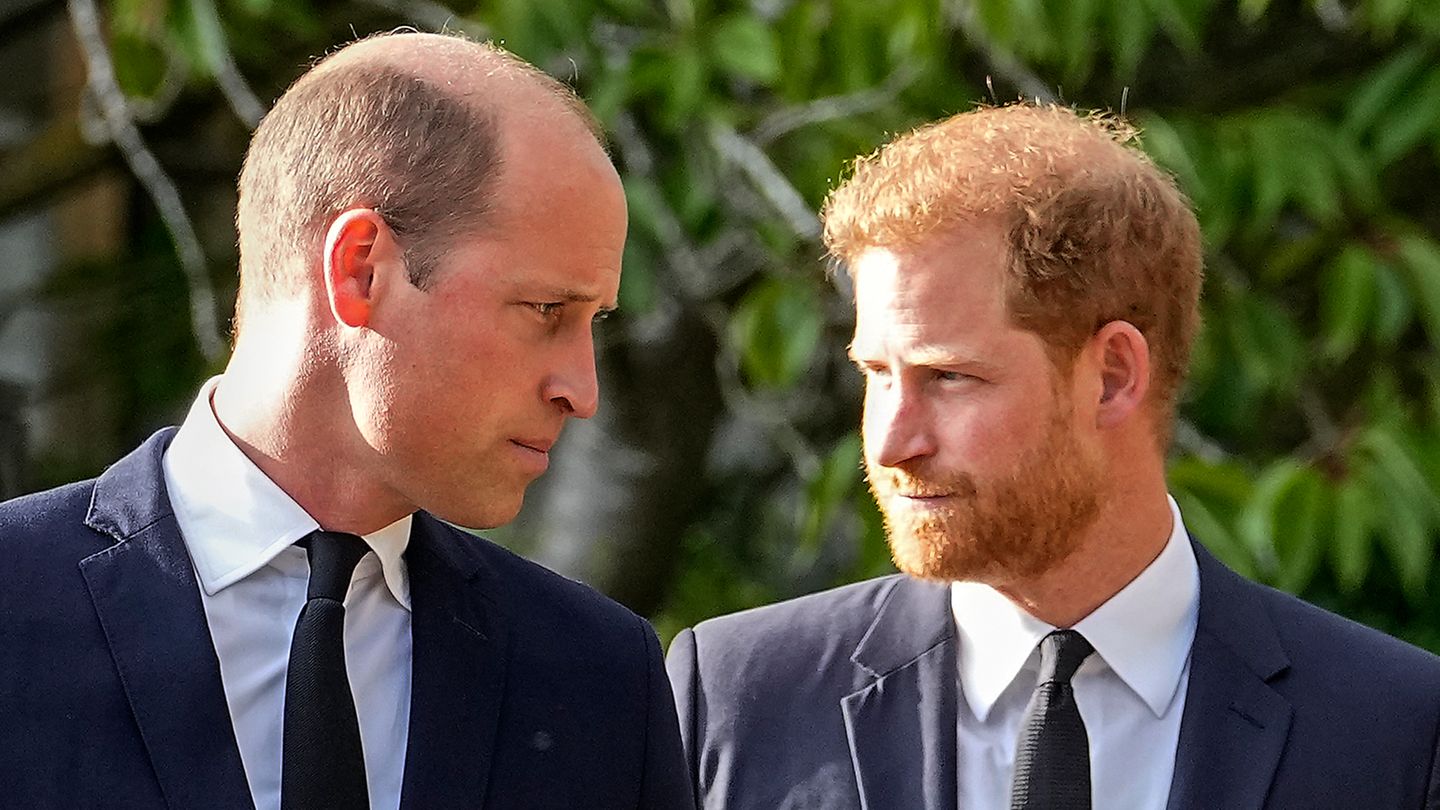 In the royal family, there has long been a thick air between Prince Harry and Meghan and the rest of the family. A new Royal book now reveals that Prince Harry even wanted to bring in a mediator for a clarifying conversation.
There have been family disputes in the British royal family for some time. Prince Harry and Meghan retired as working royals over two years ago, relocating to California and living the celebrity life of interviews, podcasting and planned memoirs from the prince rather than the royal restraint desired by royals. Again and again there is friction and allegations, mostly based on the Sussexes. But according to a book by royal court expert Katie Nicholl called "The New Royals: Queen Elizabeth's Legacy and the Future of the Crown," Prince Harry has already made attempts to resolve the conflict. He is said to have suggested a mediator for a conversation.
According to the magazine "Vanity Fair"The book talks about a meeting this spring. At that time, it is said that there was a family dispute about the security measures surrounding Prince Harry's family. The consequence of his voluntary exit from the royal family was that he was Government-funded police protection was removed, and he even took legal action against the decision, with the result that the Sussexes did not attend a memorial service in late March honoring Prince Harry's grandfather, Prince Philip, who died in 2021.
Just a few weeks later, in mid-April, Prince Harry and Duchess Meghan However, they attended the Invictus Games event in Europe and were invited to the palace for an audience, Nicholl said. Before they met the Queen, Prince Charles is said to have invited the couple to a clarifying conversation.
Prince Charles asked his son Prince Harry for an interview

According to a source cited in the book, he wanted to make sure that Prince Harry would not influence the Queen the way Prince Andrew had and make her decide anything without Charles' approval. The meeting with Charles and Camilla is said to have been more unpleasant than a hearty tea with the queen. The Sussexes were late and Charles had just 15 minutes with his son and daughter-in-law before he had to leave for the Royal Maundy Service at Windsor Castle, where he was representing the Queen for the first time. While father and son are said to have greeted each other warmly, there were moments of tension afterwards.
"Harry went into the meeting with the best of intentions and said he wanted to clear the air," a family friend said in Nicholls' book. "He actually suggested that they should use a mediator to sort things out, what Charles slightly confused and almost made Camilla spill her tea. Camilla told Harry that it was ridiculous and that they were family and would work it out between themselves." William and Kate were reportedly skiing with the children, and William didn't want to change his holiday plans for the Sussexes' short snap visit either.
King Charles III strives for a better relationship

Charles is now king and, during the current period of mourning for Queen Elizabeth II, is clearly trying to integrate Prince Harry and his wife, Duchess Meghan, into the events with respect. He gave them a present role and good seats at all the funeral events, even if the two are royal dropouts and don't really want anything to do with the royal family anymore. Likewise, the new royal mentioned his youngest son's family in his first TV address, saying, "I would also like to express my love for Harry and Meghan as they continue to build their lives abroad."
Sources: Daily Mail, Vanity Fair