Pop icon Jane Birkin looks back: "I broke too few rules"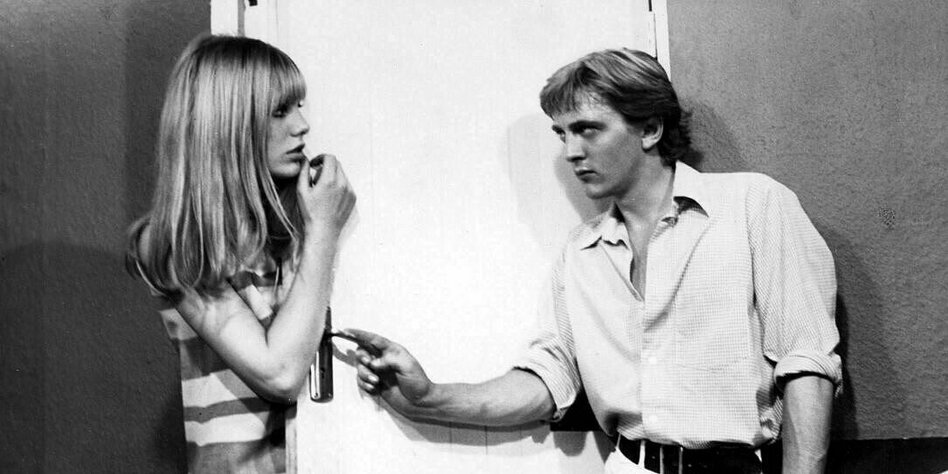 Jane Birkin is now considered a pop icon. A conversation with the singer and actress about her life, her role as a woman, mother and artist.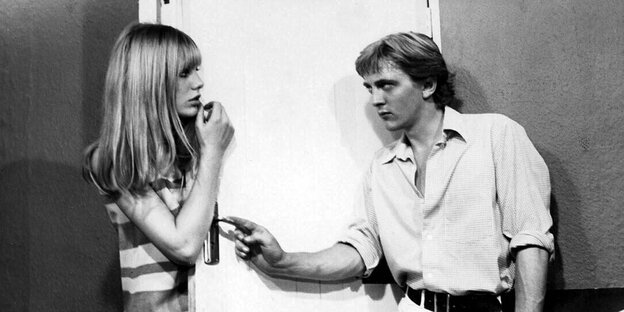 taz: Jane Birkin, for a long time you were only perceived by many as Serge Gainsbourg's muse and as a sex symbol. You are now considered a pop icon. What is your explanation for this cultural change?
Jane Birkin: Of course, I'm pleased that so many people appreciate me for what I've done. Among them are many young fans. When I leave the house, passers-by smile at me on the street. That's an incredible feeling! On the other hand, I have a hard time with the term icon. I don't know when it suddenly became fashionable. 20 years ago he wasn't popular. But a lot seems to have become iconic since then. In this respect, it is actually nothing special to be called an icon.
The artist lives in France. Born in London in 1946 to actress Julie Campbell and Lieutenant-Commander David Birkin. She was married to the British composer John Barry (including "James Bond's theme tune") and was in a relationship with the musician Serge Gainsbourg and the director Jacques Doillon. Her daughters Kate Barry – she died in 2013 –, Charlotte Gainsbourg and Lou Doillon are from these relationships. Her breakthrough came in 1966 with the film Blow Up. She rose to fame as a singer in 1969 with Serge Gainsbourg's duet Je t'aime… moi non plus. Her album Oh! Pardon tu dormais …" was published in 2020.
Tour: The concerts planned for March 24, 26 and 29 in Germany were canceled at the time of going to press "for health reasons".
Can you still say: I'm proud of who I am?
No! If a concert went well, I can certainly appreciate that. However, too much applause always scares me. Because I fear that this success will not be repeated the next evening. Viewers could see through me and come to the conclusion: Jane Birkin isn't all that unique. Almost all singers and actors feel the same way.
Her daughter, Charlotte Gainsbourg, is also a singer and actress. For her directorial debut, she approached you with the documentary "Jane by Charlotte". Was it uncomfortable for you as a mother when you saw the film for the first time?
I watched the rough cut with Charlotte's partner Yvan Attal. In this version there were many impressions of a concert of mine in Japan. I've been on stage a lot, which makes me seem like one of those singing moms who's always jumping from one performance to the next. That's why I was happy when Yvan suggested to Charlotte that she should show fewer concert scenes and concentrate on her main focus. In fact, she wanted to deal with a question that worries daughters and mothers: Where is my place in your life and in your heart?
How did this documentary change your relationship with your daughter?
Nothing has changed at all. Nevertheless, our discussions made a difference, we understand each other better now. I think Charlotte is now seeing how similar her youngest daughter Jo is to my daughter Lou. We were both 40 when we had girls. You're just a different mother at that age than you were when you were young. You have a different relationship with your child. I was 19 when I got pregnant for the first time. From today's perspective I would say: I was much too young to be a mother at the time. That's why I made a big mistake with my daughter Kate.
What went wrong?
I did everything I could to avoid falling out of favor with her. If she wanted to do something, I said: Of course you can do that. She should feel loved and love me. However, as an adult, Kate complained that there were no rules at home. There was constant unrest. In this respect, as a child she lacked something very important: a feeling of security.
On your current album "Oh! Pardon tu dormais …" dedicated several songs. Will you play these pieces at concerts?
Yes. I especially like to sing "Catch me if you can". I remember exactly how the text came about. In my house in Brittany I heard the music of Etienne Daho. She sounded like someone was falling. I thought about Kate falling out the window. At the same time, a post-it note stuck to one of her diaries came to mind. This note said, "Happily as Odysseus between his parents…" I pondered what that meant. What had Kate longed for? Did she want to come home to her parents? Could that have given her a sense of security?
While Kate was fragile, her daughter Lou Doillon seems strong. Don't women of that generation have to fight as hard to be taken seriously as artists as you do?
Lou has a completely different personality than me. She has personality, she doesn't let herself be pushed around. In her own songs she has something to say. And when she draws, she feels the need to share something with those around her. Lou's focus is always on what she's doing – not her looks. Charlotte, too, found acceptance for her artistic work at the age of 12 or 13. As a young woman, on the other hand, I was reduced to my beauty alone. I was just a pretty English girl, kind of boring.
Like all women, I dressed like a doll, wearing makeup and false eyelashes. Everything about me was fake. I've never slept without an eyeliner under my pillow. So that I could quickly put on my make-up in case my husband came to see me at night. I was married to the director John Barry. As the magazine Newsweek wrote an article about him, the story talked about his Jaguar E-Type and his E-Type wife. That was offensive to me.
Did meeting Serge Gainsbourg free you from that?
At Serge's side, too, I initially took on the character he intended for me. I was still like a doll. When I sang Serge's songs, I was extremely nervous because I really wanted to do the songs justice. I approach my own songs much more relaxed. Although at first it wasn't an option for me to compose my own pieces. Finally, I was dating a man who knew how to use the French language like a poet. That was probably why I didn't hold my own achievement very highly. I was always a bit irritated when I was awarded for my art.
Did you only find yourself when you were in a relationship with director Jacques Doillon?
After acting in two of Jacques' films, I was suddenly accepted as an actress in the dramatic field. I even did theatre. The film "A Woman at 15", for which Jacques hired me as assistant director and script girl, took me a step further. After that I shot my debut film "Oh! Pardon tu dormais …" with the great actors Christine Boisson and Jacques Perrin. That was very exciting! Still, I didn't develop a burning ambition to direct because I lived with a brilliant filmmaker. I didn't dare set myself up permanently in Jacques's domain.
On the one hand you were not very self-confident as a young woman, on the other hand you ignored conventions in your relationship with Serge Gainsbourg. How does that fit together?
I was never particularly brave, I just lived a bohemian life typical of the swinging sixties. If you walked the Kings Road in London, you saw many people who lived like me. I haven't broken any rules, at least not enough.