Politics and media: The feeling of being able to play along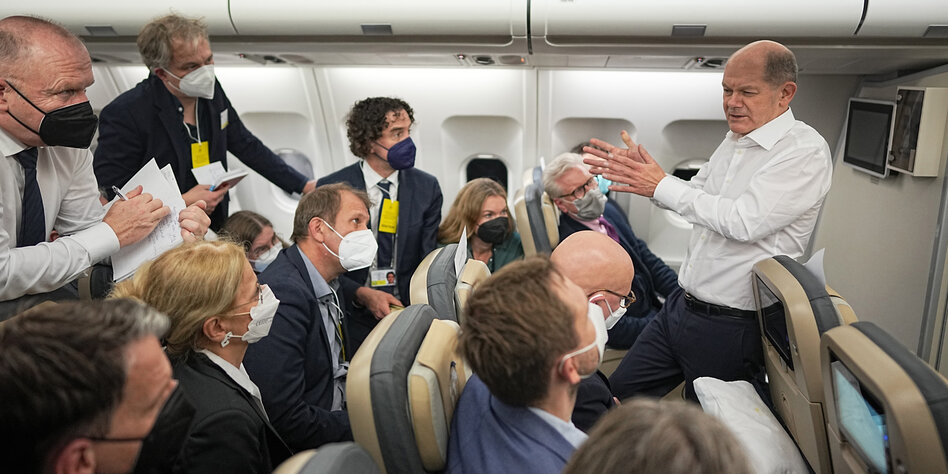 How close can politics and journalism be? Allegations against NDR journalists have updated this question about a complex relationship.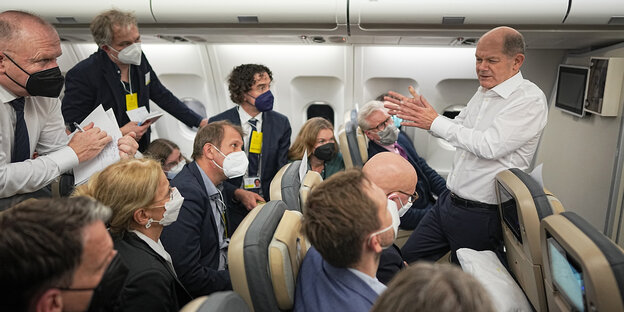 The proportional representation of the parties in the public-law institutions is one of the fundamental evils of our system. As long as I'm a journalist, I'll remain non-party." Claus Richter, ZDF journalist and until 2014 head of the political magazine "Frontal 21" said this sentence. Richter is something of a journalistic veteran, almost from the days of Werner Höfer's "International Morning Pint", where people smoked, drank and used to socializing. He said this sentence back in 1986, when things were still really bad at the public institutions in terms of political influence.
But has that changed? A look at the NDR in Kiel seems to say: Oh no, not really. The online medium Business Insider and after that the star had reported that political reporting in the Kieler Landesfunkhaus a kind of "political filter" could give by the superiors. For example, it was about an interview with the former Schleswig-Holstein Minister of the Interior Hans-Joachim Grote (CDU), which an NDR journalist wanted to conduct, but his superiors did so because of alleged proximity to Prime Minister Daniel Günther (also CDU ) would have refused. The rbb is less about the accusation of direct political influence or consideration, but political play there too well-connected old West Berlin cliques a role.
Of course, things are different today. Significantly less is smoked, but much more on the first-name basis. "Familiarity breeds contempt", meaning "Familiarity breeds contempt", said my old school principal. Or provides favors, false consideration and a very strange sense of community. That doesn't have to and shouldn't demonize the first-name form, but it points to something that is increasingly missing - professional, not purely formal distance.
Politics and the media are two sides of the same coin, is another truism in the political twaddle business. And as always, with all due contempt, there is some truth to it. Two Sides means contrast or at least distance, distance, not being one with the political apparatus. It's just stupid that he and his triggers are so terribly similar to the media excitement patterns. And so the roles get mixed up, not formally, but informally.
Similar schemes of temptation
A few years after the judge's verdict, from 1998, moderated Sabine Christiansen her show of the same name. The political-media complex has never really recovered from this shock. Because politicians and journalists were suddenly sitting together here and thought they were eye-to-eye – which doesn't mean anything at first. But they also thought they were on functionally the same paths. Suddenly he liked it star-Man Uli Jörges in the role of substitute chancellor and didn't even notice that he had not only left his journalistic dance area, but had actually even betrayed it.
"The politicians seek and organize the followers of journalists", this sentence also comes from Jörges. He always wanted to do something about it. But it works, like the journalist Jürgen Leinemann after the experiences of the "Bonn Republic" on arrival in the "Spaceship Berlin", not about content, but about operation and power. Jörges was at least temporarily succumbed to this supposed power of the big journalist, who tells politicians where to go.
Leinemann knew what he was writing about. Rarely has anyone dissected the political establishment as ruthlessly as he did mirror-Man, who in his book "Höhenrausch" in 2004 came across the banal and shocking realization that "politicians have a hard time with real life". And who just did not hide the fact that numerous journalists feel at least the same way. Especially when they are so close to this politics that they have the feeling that they can or even are allowed to play along. Leinemann, who was a friend of the then Chancellor Gerhard Schröder and on first-name terms, made no secret of his closeness to the object of desire. But he always reflected on this with a critical distance.
"Is it really only the politicians who savor their enormous opportunities to affirm themselves? And are they the only ones who claim that the many privileges that necessarily and happily accompany their professional life are nothing more than quasi-inevitable additions to the noble task of the common good?" asked Leinemann in 2005 in his speech on the "state of journalism" at the annual conference of Network research (Disclosure: I am a member and was once on the board. As was Julia Stein from the NDR state radio station in Kiel.)
"I ticked like most political careerists," another sentence from Leinemann, which many others from his (our!) guild would probably not come across so easily. But playing along was not Leinemann's thing. Even if he was there to the end. But how can journalistic distance be maintained when the systems of temptation are so similar?
Journalists are not neuter
Anglo-Saxon media - I'm afraid we're talking mostly about the pre-Trump era - are formally a little more consistent. The separation of news and opinion is stronger there. Mixing does not take place or is at least frowned upon. Around ten years ago, a colleague of the Washington Post at the taz. My request to post something on the media site about the first Pulitzer Prize for an online offering called political she refused to write and classify and evaluate the whole thing. "I cannot possibly do editorial" - I can't possibly write an opinion piece - was the answer of the reporter, who was awarded the Pulitzer Prize for one of her research in 2008. Others go even further. Or don't even choose.
"It may seem strange not to vote in elections or not to be transparent about your political preferences. But that's not true. Anyone who becomes a journalist gives up their involvement in public to a certain extent, because credibility is the greatest asset of journalism," argued Alicia C. Shepard from the public service National Public Radio (NPR) in the USA as early as 2008. And Leonard Downie Jr., until 2008 editor-in-chief of washington post, explained "I stopped voting when I became the main decision maker about what appears in the newspaper."
But does that make sense? No, and it is even dangerous. I do not want to read political analysis or reports from journalists who claim to be politically neutral. Because that simply doesn't exist. But I would like to know – or at least be able to guess – how someone ticks politically. If this is made transparent, the effects on reporting can also be fairly priced. Everything else is like belief in the Immaculate Conception.
That doesn't mean that individual journalists or entire editorial offices should play around with politics. Life - and especially the relationship between politics and the media - remains complex. Or, to paraphrase Jürgen Leinemann: "The stark reality is not unreservedly pleasing for anyone."