Political scientist on G20 summit: "The world is looking at China"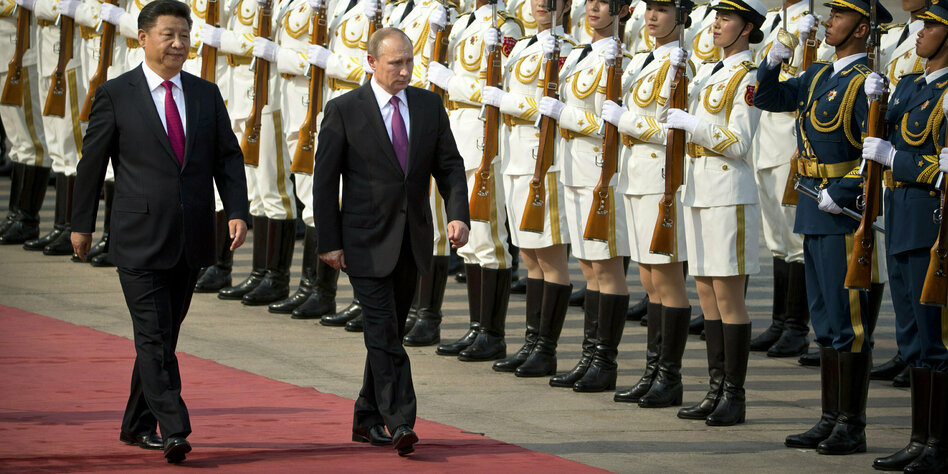 Eberhard Sandschneider says that Putin's participation in the G20 summit would not bring any rapprochement in the war in Ukraine. More important is China's interest in an early end to the war.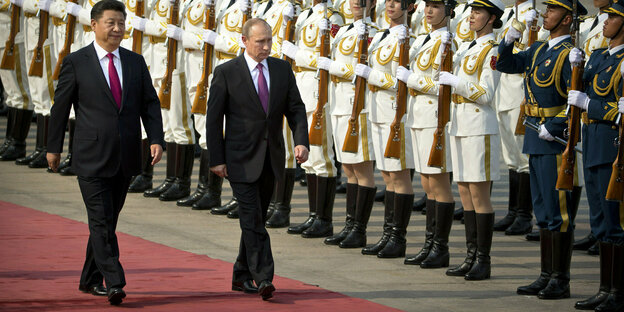 taz: Mr. Sandschneider, after much back and forth, Russian President Vladimir Putin canceled his participation in the G20 summit on Tuesday and Wednesday in Indonesia. Is that a sign of his isolation in the world community?
Eberhard Sandschneider: There is, of course, wild speculation as to why he doesn't. If considered the United Nations, then Russia is quantitatively isolated because the voting results did not go well for Moscow. Indirect criticism from China has also come in recent weeks, particularly during the German Chancellor's visit to Beijing. China is still Russia's most important remaining partner.
Born in 1955, is a political scientist and East Asia expert. He has been a partner at Berlin Global Advisros (BGA) since October 2020. Between 2003 and 2016 he was, among other things, director of the German Society for Foreign Relations (DGAP).
What do you mean by indirect criticism from China?
That the Chinese President together with the German Chancellor states that the use of nuclear weapons cannot be tolerated is, from the Chinese point of view, a clear signal to the Russian threatening gestures. Since then they have declined significantly, as if the message had been understood in Moscow.
hold the Putin's nuclear threats for credible?
Putin cannot withdraw from Ukraine without further dramatic domestic political losses of face, and he obviously cannot achieve the goal he set out to achieve at some point. Dictators are always difficult to assess in such situations. The risk is borne by the people of Ukraine. However, since Chernobyl at the latest, we have known that nuclear deployment knows no bounds. Then the world community would bear the risk.
Russia still has Iran, North Korea and, to a lesser extent, India. Can Putin still look for allies in Africa or Latin America?
He can only try to ship oil and gas by direct or indirect means. But Russia also lacks the attractiveness of its economic model, which has suffered severely from the sanctions. When Africa and Asia look to new players in world politics, they tend to look to China and not to Russia.
And China has a vested interest in an end to the war in Ukraine for both geostrategic and geoeconomic reasons.
Exactly, and the longer the war drags on, the greater the negative consequences will be for China's economy, which is in a difficult situation for internal reasons alone. Then there is the issue of supply chains.
With the Silk Road project, China has opted for a multilateral global economic policy. Washington's new national security strategy is based on the old bipolar Cold War model. How do you rate that?
Yes, you can put it that way. First of all, one has to say: Joe Biden is continuing Trump's China policy in an intensified manner. Biden is weaponizing chips and high technology to at least slow, if not prevent, China's rise. One of the West's dreams was to make a rules-based order, in line with our ideas, the basis of the international order. This is now becoming a nightmare because you realize that China has grown so much and become so influential that Beijing is able to make its own rules and, to some extent, create its own institutions. Most US security politicians believe that the primary concern of the Europeans is the war in Ukraine. From the American point of view, the central power-political relationship in the coming years and decades will be with China and not with Russia.
In this respect, can one say that there has been a paradigm shift in US policy on Taiwan? The US Democrat Nancy Pelosi went there, the US is now giving massive military support to Taiwan and is proposing Taipei for the United Nations…
This is an irresponsible policy that will probably not succeed. In the end, the risk is borne by the people of Taiwan and not by Nancy Pelosi, who got what she needed for her election campaign, namely the image of a tough politician, especially towards China. The basic rule in the case of Taiwan should be: keep your hands off it. But from the point of view of Chinese politics, there would only be war if Taiwan declared independence.
Do you then see more potential for escalation in the North Korean conflict?
North Korea is a little more difficult to assess, and even China, unhappy with its North Korean partner, has limited influence over the dictator.
Do you expect concrete results from the G20 summit with regard to these international conflicts?
It cannot be ruled out that a joint declaration will emerge. But important is: At this G20 summit The leading politicians are seeing each other in person for the first time in years of the pandemic. As a result, there could perhaps be less confrontation and a degree of understanding when assessing international crises. This element of face-to-face encounters is very important and has been lacking in many places in international politics. The principle of hope would be the realistic view of the summit.
So there is no hope a diplomatic solution for Ukrainebecause Putin will not be present at the G20 summit?
Many Western politicians have tried to talk to Putin, but nothing has changed. There is a very simple rule in international politics: you can only work together if you are willing to work together and accept the rules of cooperation. This is not currently the case in Russia. Therefore, the presence of Putin in Bali would probably not change anything. He's caught in a trap: he misjudged the course of the war in Ukraine.