Pipeline leaks and gas price brake: bubbles on all channels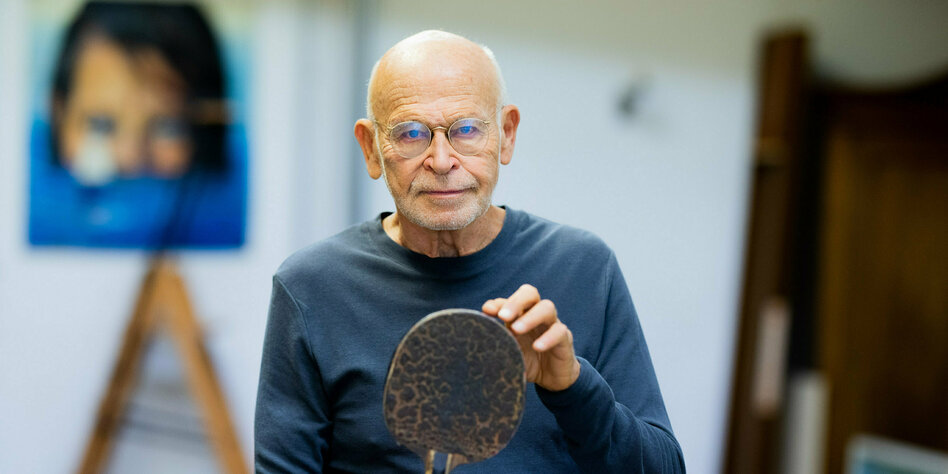 The holes in the stomach of our author are better than leaks in gas pipes. The situation must be serious if Lindner gives out money for people.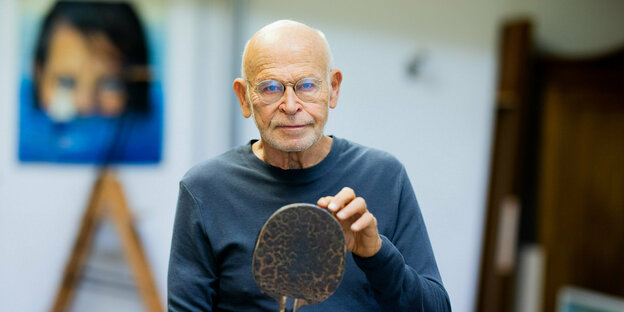 I confess: During this week I commuted back and forth between Kreuzberg and Wedding several times to get medical help in a completely foreign district and then just drive home again. after the So by Friedrich Merz's standards, I'm a social tourist.
My bad conscience is getting worse because I brazenly pocketed the booty I had stolen from a naively hospitable social system and took it home with me. There it is now, the gallstone, in a little jar, bringing new splendor to Kreuzberg, which was always so much dirtier than Sylt and Brilon. The stone removed first from me and then from the hospital is lighter than usual, I'm told, almost a cheerful lemon yellow which nurses say indicates a sunny disposition.
Guess I'll need that too. Because if Merz knew that after my free basic care at the western Gesundbrunnen I happily ventured back into my dark residential area without first obtaining written permission from my generous patrons! And if the sour Sauerlander also learns that Kreuzberg is no longer a broken disaster area, like in the 80s, what then?
Then he might get really angry. Yes, what am I going to do if Retro-Merz soon becomes chancellor. After the surveys this week (in front of Habeck in first place) and the signs of fatigue at the traffic lights, that no longer seems impossible. Will the stone then be planted back in me as a punishment? Or is our fear of Merz just as old-school as his worldview and his warnings about Ukrainian tourists, who are probably leaving their country just for fun to get welfare here?
In Italy, half the pizza is brown
In any case, I should stay at home and keep calm. So I do my best and calm down: After all, the much-fished "right edge", which is always talked about, is now probably severely disappointed because Merz apologized after two hours. In addition, this "margin" is not as big here as it is in Sweden with its Köttbullar-colored democrats or in Italy, where half the pizza has been brown since Sunday.
Luckily I'm not supposed to be eating such fatty things anyway. So I'm not tempted to post any of those silly, defiant "I'm going on to the Italian" posts, which the four band-aids on the four holes in my stomach please keep reminding me sternly.
Still better than four leaks in gas pipelines, which lead to bubbles in the Baltic Sea and on all TV channels, to climate pollution in every respect and a nice "speculation bubble" on the taz title. Was it the Russians or the Americans? Which gas pipeline is still safe? My medical immobilisation meant that I wasn't able to follow all the new horror reports live every minute this week. I also missed Putin's recent nuclear war threat and the debate about Welzer/Precht's media criticism. A clear advantage of general anesthesia.
I only really woke up again when Olaf Scholz spoke of a "double boom". 200 billion euros as a "defense shield" against energy costs. Twice as much as for the upgrade. It must be really serious when Lindner gives out money for people.
Or is that not Lindner in the end, but Gunter Wallraff, who snuck into the cabinet in disguise and slightly rejuvenated, while the stubborn finance minister was locked away somewhere? Wallraff, who always wanted to make the world more social, would be capable of doing it courageously and successfully. I've bonded with him since a student job as a dishwasher in the hospital kitchen, when someone wrote "Downstairs" next to my last name on the roster. A nice memory that even sweetened my meal in the clinic.
In this sense, happy 80th, dear namesake!