Petersberg Climate Dialogue: Human rights as well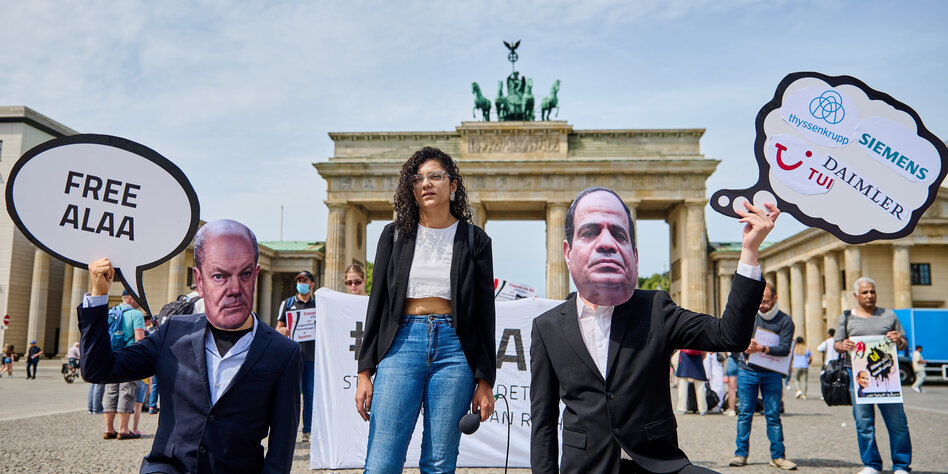 The situation of political prisoners in Egypt was only a marginal topic at the meeting with the Egyptian President at the Petersberg Climate Dialogue.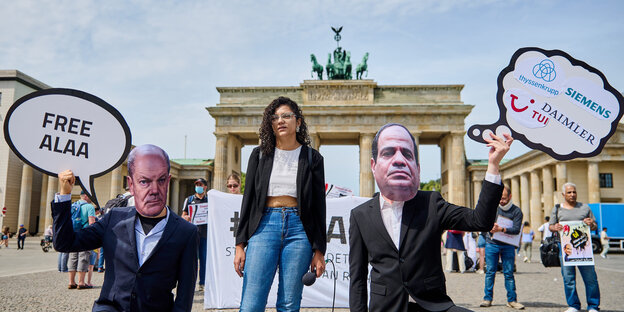 taz | Sanaa Seif expected more. The activist – who has been politically active since the revolution on Tahrir Square and has been in prison three times since then – has been traveling through the capitals of the West for weeks, campaigning for her cause: The international pressure on the regime in Cairo must increase. She is concerned with the human rights situation in the country in general, but also with the fate of her brother in particular Alaa Abd el-Fattah. The blogger, currently on a hunger strike, is one of the country's most prominent political prisoners.
At the Petersberg climate dialogue, all of this was a marginal topic on Monday and Tuesday. As the host of the next world climate conference in November, the Egyptian government also co-hosted the event. President Abdel Fattah al-Sisi attended Olaf Scholz (SPD) also received in the Chancellery. "The German government could have made progress in human rights policy a condition for participation from the outset," said Seif, who also traveled to Berlin on the sidelines of the climate dialogue, on Tuesday afternoon. "But at least the federal government could have addressed the issue more clearly during the visit."
During the event, human rights were primarily discussed in the background. Foreign Minister Annalena Baerbock (Greens) reported on this in the afternoon when she took part in a panel with representatives of civil society at the end of the climate dialogue: During bilateral talks with al-Sisi, she "of course also talked about human rights." She handed it over to him Egyptian President a list of names of political prisoners who are wrongfully imprisoned. However, during Baerbock's opening speech on Monday and during a press conference with her Egyptian counterpart Samih Schukri on Tuesday, the human rights situation was not an issue.
Chancellor Scholz mentioned the situation in passing in his own press conference with al-Sisi. "As for the issue of human rights, it was a topic of our conversation. The President and I both reported on it," he said. Germany is ready to "promote the opportunities, rights and freedoms of the people in Egypt". Al-Sisi himself was more talkative, praising the "national dialogue" that had just started in his country.
Invitation to Egypt
As part of a series of talks, the regime wants to bring representatives of various political currents together and open a debate on the country's economic policy course, among other things. The initiative is intended to serve as evidence of the liberal spirit of the Egyptian system. "Allow me to invite you and all people who are interested in this topic," al-Sisi told the press in the chancellery. You will then see how big the human dignity is written in Egypt.
"The National Dialogue is a joke, everyone knows that," says the activist Seif, who describes the President's series of talks as "white washing PR" – just like hosting the climate conference in November, the largest international event in the history of the regime. Seif's hope: that Western governments will express themselves more clearly about the human rights situation there – as will participating climate activists from abroad. "We won't have access to the summit, they will. If they don't want to be part of al-Sisi's propaganda, they have to speak up."