Persistent topic of Moukoko's future: What speaks for BVB & why Bayern don't intervene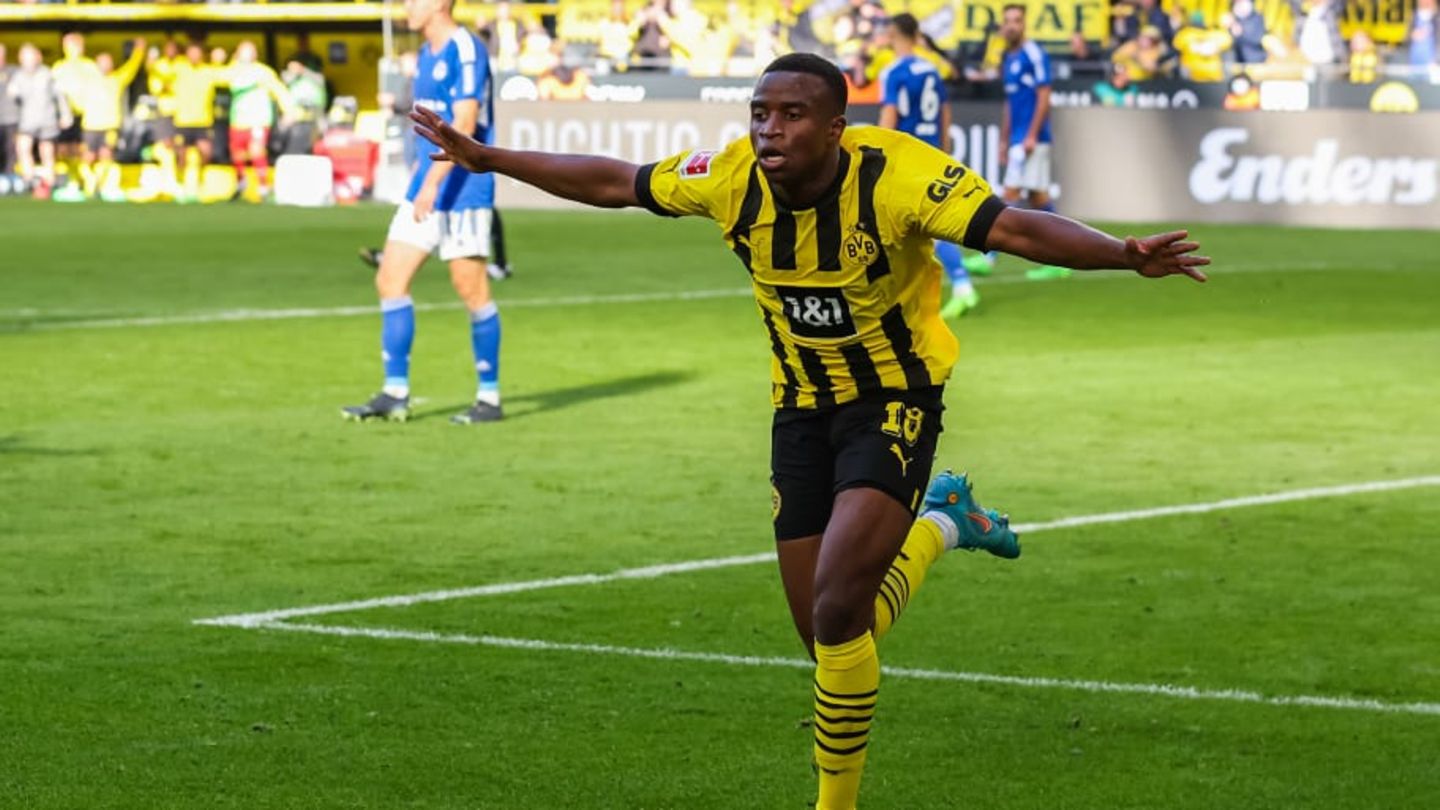 Persistent topic of Moukoko's future: What speaks for BVB & why Bayern don't intervene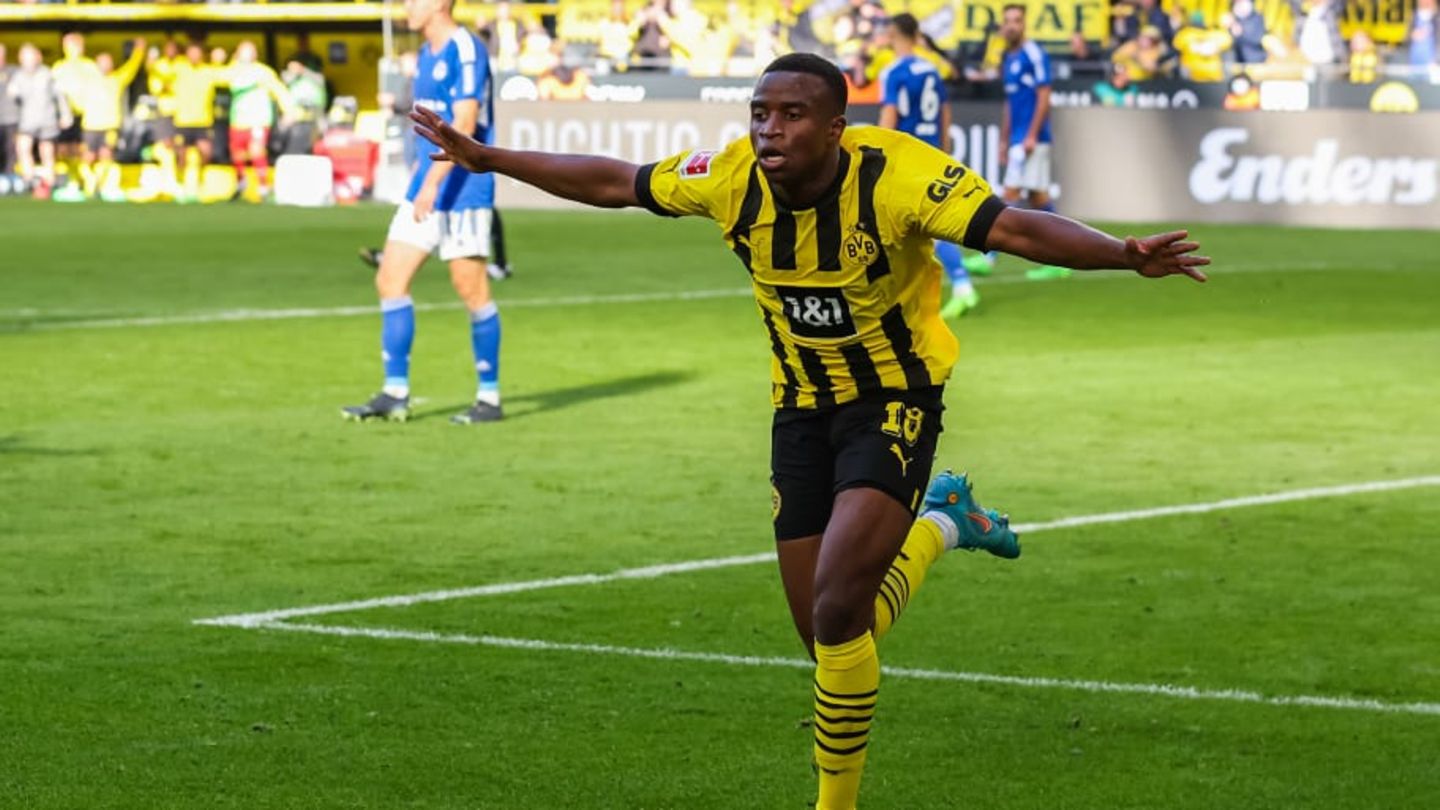 The future of Youssoufa Moukoko remains open and has become a permanent topic at BVB. What is the truth about the Bayern rumors and why there is still much to be said for an extension in Dortmund.
The future of Youssoufa Moukoko is developing into a permanent topic in Dortmund. Now the 17-year-old is even associated with Bayern Munich, while the talks with the BVB should rest. Why there is still a lot to be said for staying with Black and Yellow in the long term.
"A great burden has been lifted from him." That's what BVB coach Edin Terzic said to the Ruhr news to the derby-winning goal of Youssoufa Moukoko.
The club, on the other hand, would suffer a great deal if the 17-year-old accepted the contract offer and extended his working paper beyond 2023.
But that hasn't happened yet. Instead, Moukoko's future question is becoming more and more perennial theme in Dortmund.
According to reports, the storm youngster has had a lucrative offer for an extension for weeks. Moukoko should remain long-term. "We've been in talks for a long time. It's important for him to know that he has a club that builds on him. We want to continue with Mouki and continue writing the story. In the end, of course, a few other basic conditions have to be right "said sports director Sebastian Kehl sports1.
Talks between BVB and Moukoko are currently on hold

The most important framework from the point of view of the U21 international is his chances of regular playing time. So far, the 17-year-old has also been under Edin Terzic didn't get much usage time. He was only once in the Bundesliga in the starting XI.
For this reason, Moukoko should continue to hesitate with an extension. Noisy sports1He and his advisor want to take their time to wait and see how things will develop before the World Cup break. The negotiations will probably only then pick up speed again – currently the talks are supposed to be on hold.
For the youngster it is a fundamental decision: stay in Dortmund for the long term or change clubs. A loan should not be a serious option for either side.
Is Bayern interested in Moukoko?

It should come as no surprise to anyone that clubs from all over Europe are keeping an eye on the situation. After all, Moukoko would be available for free next summer. The Italian portal Calciomercato brought the 17-year-old into contact with FC Bayern.
A transfer to the record champions is not really realistic. In Munich, Mathys Tel has just signed its own top talent. On the other hand, a seasoned nine should come in 2023, which has already sufficiently proven its international top level. Harry Kane in particular is mentioned here again and again. FCB is still in contact with the Spurs goalscorer in the background.
The Bayern rumors, on the other hand, should not be more than hot air. especially Calciomercato recently did a lot of name dropping around the possible new Bayern striker. Also Lautaro Martinez and Dusan Vlahovic were associated with the record champions.
Moukoko wants triple with BVB

With Moukoko, the most likely scenario remains an extension in Dortmund. Until the World Cup break, there are always English weeks in which Terzic could increasingly rely on Moukoko.
If the youngster, relieved of the burden, then delivers, everything could happen very quickly. His most recent statements suggest that he wants to stay at BVB anyway:
"I definitely want to become German champion. And win the treble with Dortmund: Champions League, champions, DFB Cup. And celebrate at the Borsigplatz at the end," he said recently. At Black and Yellow nobody would mind if these ambitious dreams were to come true.
Everything about BVB at 90min:

This article was originally published on 90min.com/de as Persistent topic of Moukoko's future: What speaks for BVB & why Bayern don't intervene released.
goal