Paralympics: People with disabilities in the shadow of great power China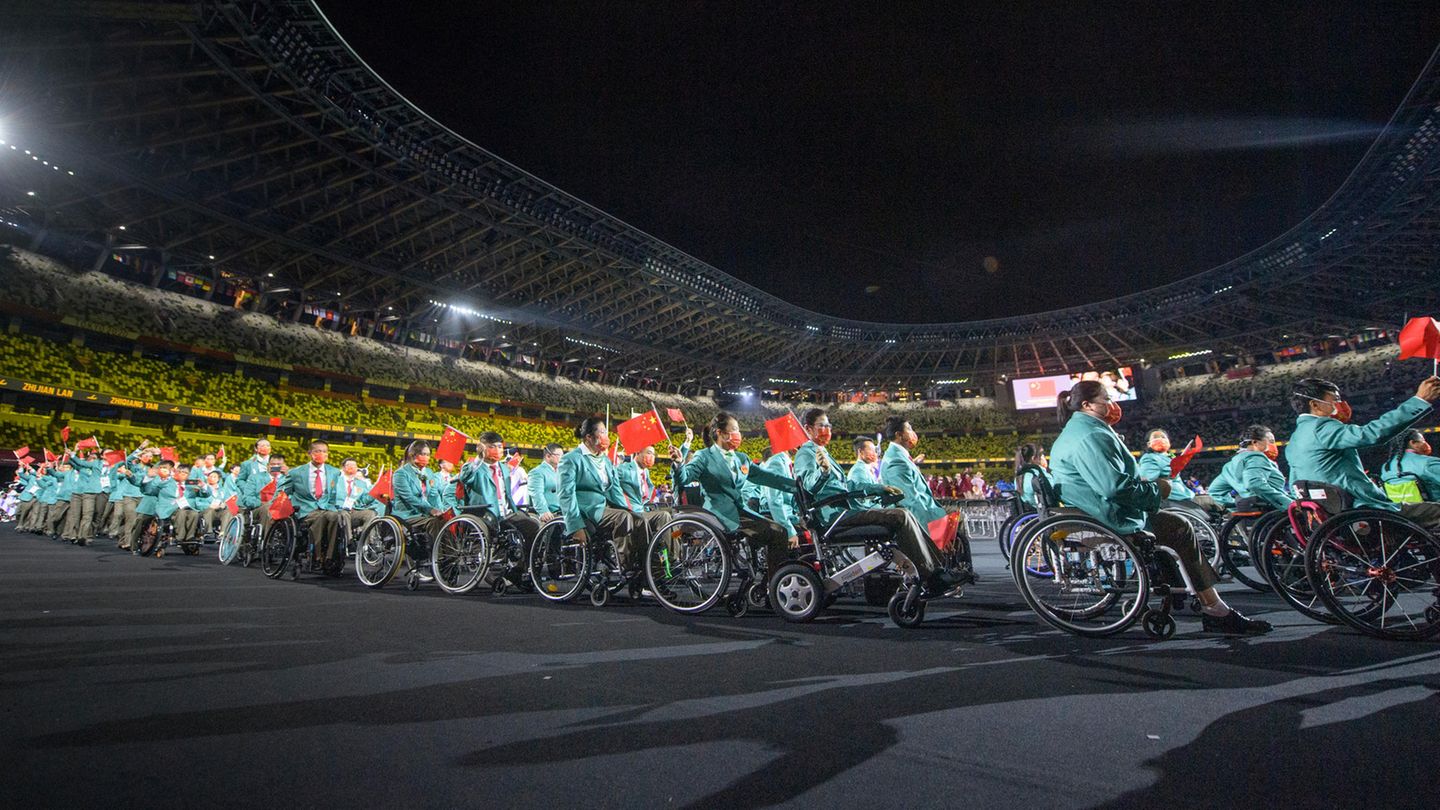 China
The Invisibles: What about people with disabilities in the country of the Paralympics?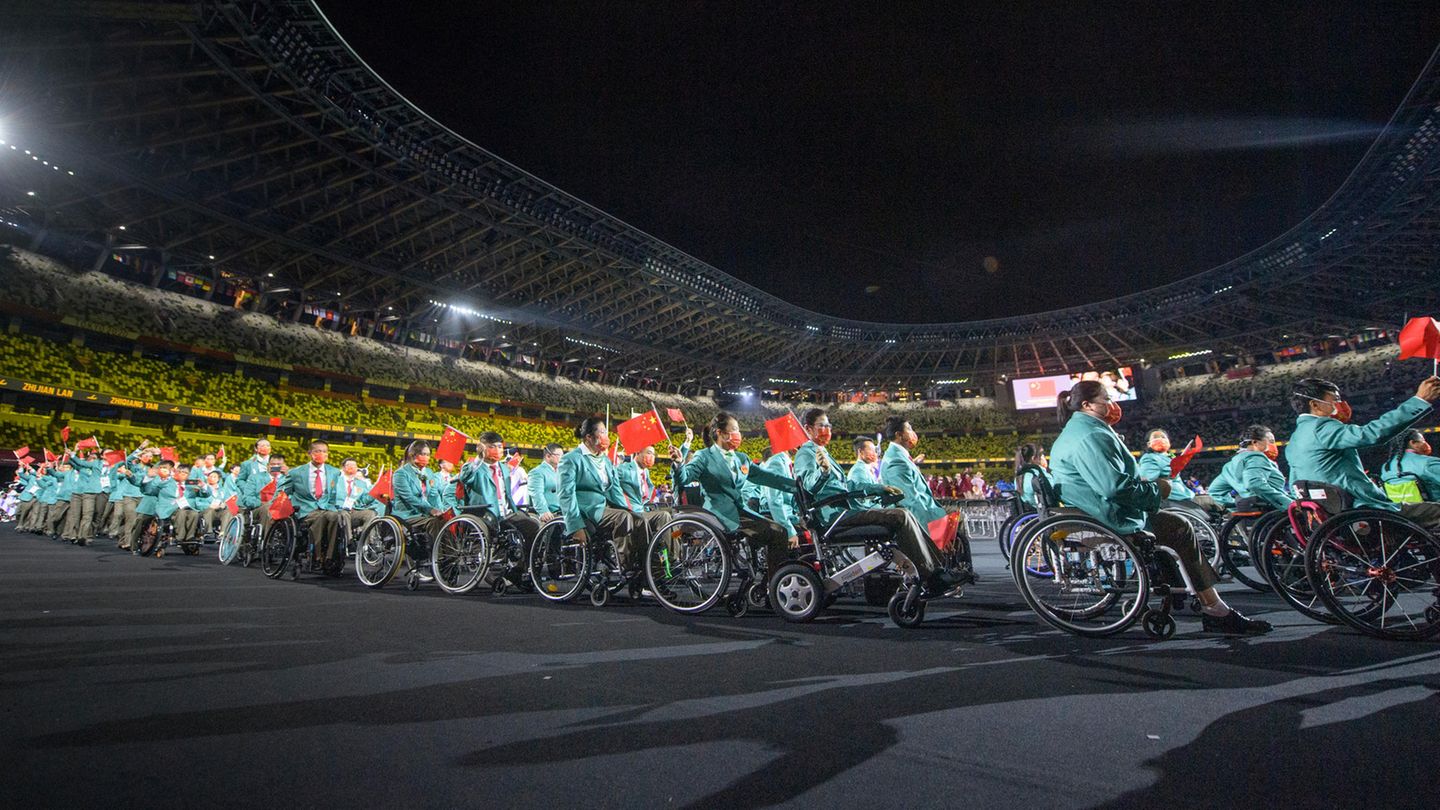 The Paralympics have been taking place in China since March 4th. The country does a lot for people with disabilities, say some. Not enough, the others. What about people with disabilities in the land of competition?
The Beijing 2022 Olympic Games were a political competition – the criticism of the organizers China in advance as big as never before. Foreign Minister Baerbock and many other European politicians announced that they would boycott the games. Russian President Putin, on the other hand, paid a visit to China in honor. Understandably, many in Germany are of the opinion that Putin, out of consideration for Beijing, waited until the end of the winter games before invading Ukraine – and they are not over yet. Because after the Olympics is before the Paralympic Winter Games. The International Olympic Committee (IOC) condemned Russia "strongly" last week for "breaching the Olympic Truce".
In 2022, the Paralympic Winter Games will take place against the backdrop of war. The problem: Hardly anyone is really interested in this right now. A political Olympics will therefore unexpectedly be followed by apolitical Paralympic Winter Games – if it weren't for the venue. Because this one is for people with disabilities a difficult patch. The athletes compete against each other in a country that is not known for its good treatment of people with disabilities. But is the criticism of the host China justified?
How are people with disabilities doing in China?

Around 85 million people with disabilities live in China. That's more people than Germany has inhabitants. In 2008, China signed the UN Convention on the Rights of Persons with Disabilities just months before the Beijing Olympics. At that time, the human rights agreement drew up a list of demands that are intended to ensure worldwide that people with disabilities are no longer belittled as "sick" or "disabled", but are viewed and treated as equal human beings.
Taking stock, it can be said that the situation for people with disabilities in China has improved significantly since the 2008 Olympic Games. Since then, for example, the Chinese government has required companies to give at least 1.5 percent of their jobs to people with disabilities. Those who do not comply with this regulation must pay a fine and contribute to a fund for vocational training and employment services for people with disabilities. The fact that many universities and government agencies refuse to hire people with disabilities and instead voluntarily pay the fine is no exception around the world. In Germany the situation is no different.
Venue China: A difficult place for people with disabilities

The country is still a long way from unrestricted participation of people with disabilities in normal everyday life. In large parts of the country there is still no accessibility. In addition, there is discrimination against people with disabilities, which results from the fundamentally Buddhist character of the country and the belief in reincarnation. A handicapped child is still seen in many places as punishment for a previous life. This discriminatory superstition still creates shame today, which tempts Chinese parents to have an early abortion or to place their disabled child in a home immediately after birth and to keep it secret.
The majority of the approximately 85 million people with disabilities in China can therefore look back on childhood and adolescence in homes. Almost 90 percent of the children in Chinese orphanages have a disability. Especially in rural areas, where financial resources and medical care for children with disabilities are scarce, parents often separate from their children. Although people with disabilities in urban centers receive state social assistance in many places and have health insurance, this is often not the case in rural areas – where the majority of people with disabilities live.
Discriminated in their own country

The school system in China is fundamentally open to people with disabilities. As long as they can keep up with the circumstances in the schools, every person with disabilities in China can attend a school. However, schools often lack the money for barrier-free access. As a result, as recently as 2013, almost half of China's people with disabilities could neither read nor write.
The image of people with disabilities that exists in China to this day is also reflected in the language. People with intellectual disabilities are referred to as "shazi" (idiots) or "chanfei" (useless). The term "canji" (sick) or "canzhang" (incomplete/disabled) are also common terms.
Paralympics in China: does it have to be?

Friedhelm Julius Beucher president of the German Disabled Sports Association (DBS) recently told "ntv" that the athletes are "the victims who are practically taken into clan custody. And are forced to make sporting comparisons in places for which there should actually be no social recognition." The athletes are of course free to express themselves – but if China reacts, Beucher feels a "duty of care" and will have to intervene to protect his athletes.
But the upward trend that China denies should be underlined: Something is happening, albeit slowly. You have to give Beijing credit for investing more heavily in Paralympic sport than almost any other country in the world. When China hosted the first Paralympic Games in 2008, the world's largest Paralympic sports center was built on the outskirts of the capital, while eighteen more bases sprang up in the provinces. Since then, according to the Communist Party, 100 million yuan, the equivalent of 14 million euros, has flowed into disabled sports every year. The consequences have long been evident. China has dominated since Paralympics 2004 in Athens the medal table. At the 2016 Games in Rio de Janeiro, the Beijing delegation won 107 gold medals – 43 more than number two Great Britain, which had 68 medals at the same time. In China, medals have long been evidence of the welfare state's care for people with disabilities. The athletes on the Chinese Paralympic team are the few faces of an otherwise invisible group in society.
Invisible in China and barely visible in Germany

The 2022 Winter Paralympic Games are taking place on the brink of war in a country that needs to do more for people with disabilities than sponsorship of sports. Hundreds of thousands of children with disabilities are born in China every year. It remains to be seen whether the Paralympics 2022 will create publicity for this.
To make matters worse, ARD and ZDF have significantly reduced their coverage of the Winter Paralympics on traditional television this year. One wonders why. Less than half the size of the 2018 Paralympics broadcast will be shown this year. Four years ago from Pyeongchang it was 65 hours on classic TV. The majority of transmissions this year will instead be on the Internet. The broadcasters do not give a reason for this. "This is a shift, but not a reduction in our offer," explained ZDF sports director Thomas Fuhrmann. Everyone has to decide for themselves how credible that is.
Swell: ZDF, nv, T-online, Deutschlandfunk, Southgerman newspaper