OSCE meeting in Poland: bad-tempered Mr. Lavrov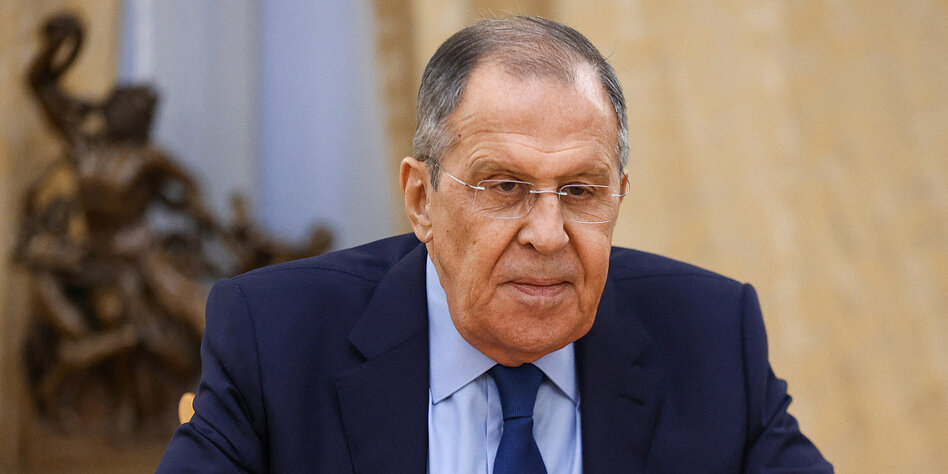 Russia's foreign minister settles accounts with the OSCE. The organization is partisan. He was not allowed to attend the conference in Poland.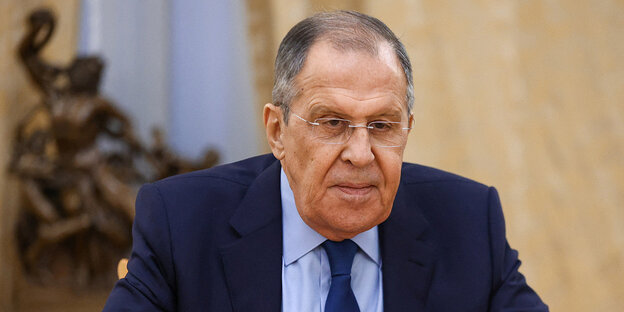 BERLIN taz | It was another day of verbal attacks in Moscow, this time Russian Foreign Minister Sergey Lavrov firing his volleys at the Organization for Security and Co-operation in Europe (OSCE). The OSCE observers in eastern Ukraine have always been partisan. "The spirit and letter of the OSCE Charter have been destroyed," Lavrov said at a press conference in Moscow on Thursday.
According to him, before the war broke out on February 24, 2022, the OSCE observers stationed in the Donetsk region ignored and in some cases even helped the Ukrainian army's increasing attacks on the Moscow-backed separatists in eastern Ukraine. "Facts have been discovered that the OSCE took part in directing the fire on Donetsk and Luhansk," Lavrov claimed.
After the expulsion of the observers, corresponding documents were found. Then the foreign minister became a bit more fundamental. The OSCE is dominated by the West and has therefore lost its role as a mediator.
Lavrov's foul mood is probably also due to the fact that a two-day OSCE Ministerial Council is taking place on Thursday and Friday this week in the Polish city of Łódz without him. Above all, Russia's war of aggression against Ukraine is at the center of the debates there.
Rigid blockade policy by Russia
Warsaw, which currently holds the OSCE chairmanship, refused Lavrov an entry visa in November. The reason given was that he was subject to an EU entry ban. The Russian Foreign Ministry reacted immediately and spoke of an unprecedented and provocative step. Poland has done "irreparable damage" to the credibility of the OSCE.
Russia will be represented at the Łódz meeting by the Permanent Representative of the Russian Federation to the OSCE, Alexander Lukashevich.
In the OSCE, to which 57 states belong, Russia has repeatedly distinguished itself in recent months with a rigid blockade policy. There, decisions must be taken unanimously. Since autumn 2021, Moscow has forced the end of three OSCE observer missions, including the mission that was supposed to monitor the ceasefire in Donbass.
The budget for 2022 has still not been approved. Trouble is also looming for the OSCE chairmanship for 2024. Estonia has applied. Tallinn positions itself particularly clearly against Russia's war of aggression.