Order in small rooms: How to create space with a tidying coach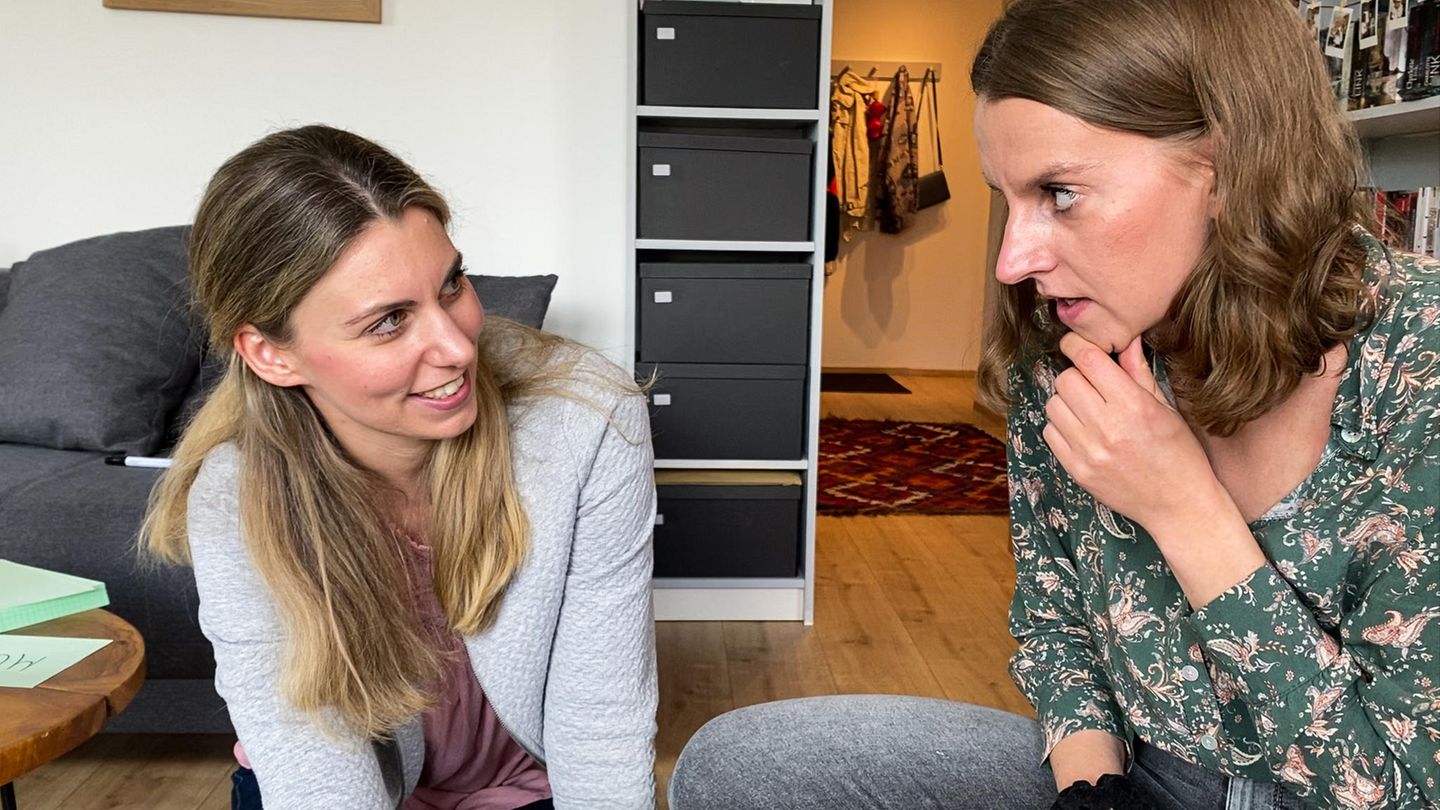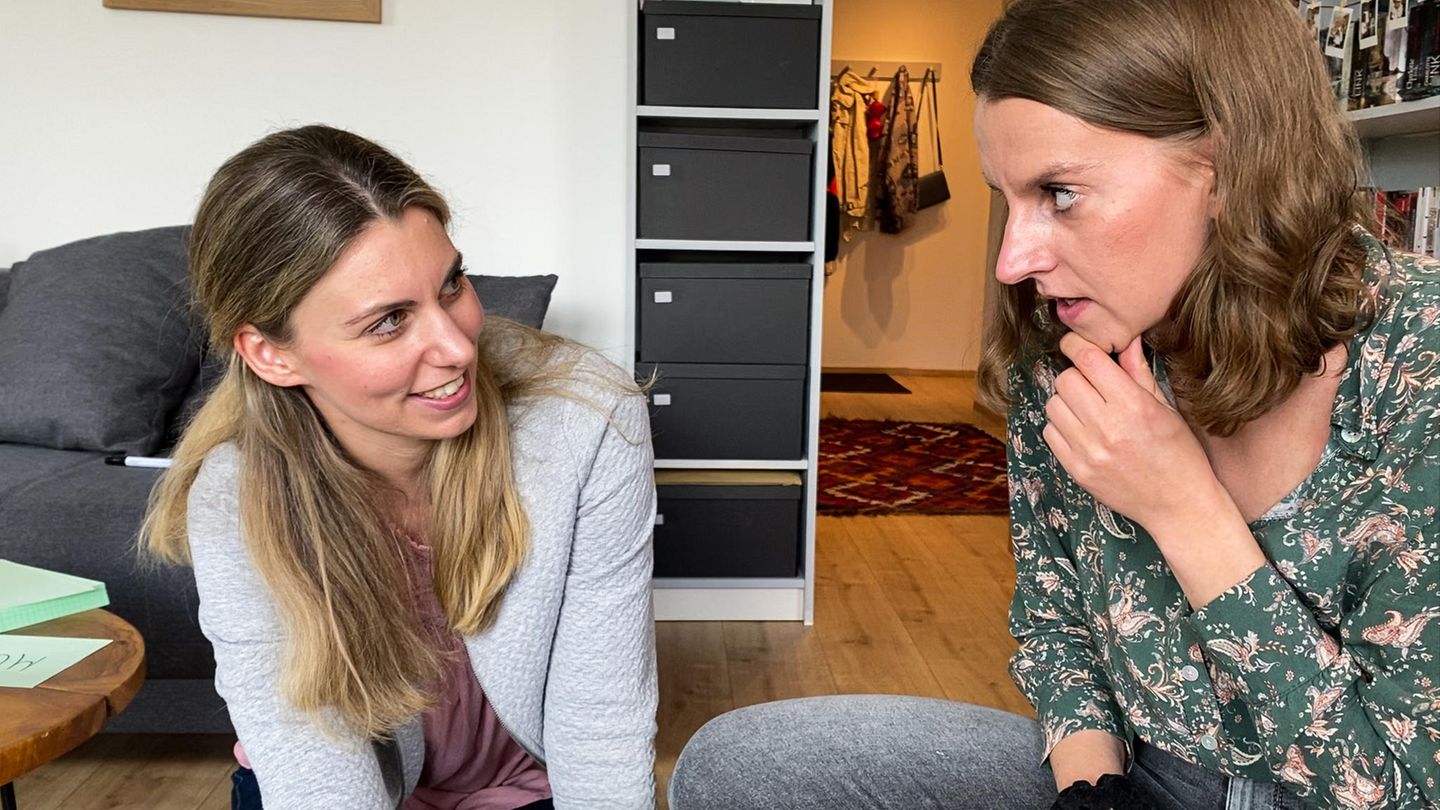 Watch the video: Ordnance Coach shows how it works – this is how you create order in small rooms.
That's why I'm here today, because we want to achieve this freedom now and we're going to do that by reducing now. It's unbelievable that everything was in this mini-chamber and they're old and expired too. Things you close are gone if you don't see them. Yes.
Hello. I'm Nele Andresen, Stern, reporter. And I'm standing here in front of my closet, the so-called Chamber of Secrets. It's pretty chaotic in there because it's pretty small and tiny. And yet a lot has to fit in that would otherwise not fit in my apartment. I usually have a fairly tidy apartment, but chaos reigns here and that's why I asked for help today to get things in order.
Nadine is a tidiness coach and helps people to bring order to their homes. Possessions are reduced and placed in fixed, meaningful places. Her motto: External order in the apartment also ensures internal order in us humans. That's exactly what I want for my closet. I store a lot of things in my storage room, from household items such as vacuum cleaners and drying racks to shoes, tools and dishes to office stuff. Some items I use every week, others never really. So the question arises: what can I part with? What has its right place in the chamber and what needs a new place? Nadine will help me with exactly these questions. In an initial meeting, we will get an overview of today's tasks together.
Now that you think of the Chamber of Secrets, what is your goal? What do you want to achieve there? What would you like to call them in the future?
I would like to call it a tidy storage room where I can quickly find everything I need. And I think it would be important for things that I use every week, such as the vacuum cleaner or drying rack, to be there quickly and easily just get there and don't have to clear away the other things first.
That's why I'm here today, because we want to achieve this freedom now. And we do that by reducing now. That's the first part and that's also the most important part, because no system of order works if you don't look first, what do I actually have and what would I like to keep? What makes me happy in my life? And we're going to get everything out of it in a moment. But I'll take a look at the chamber again beforehand and then it'll start.
This is the first step. Everything, really everything has to be cleared out of the chamber. Piece by piece, Nadine and I carry the objects into the living room. Meanwhile, I'm amazed at things I didn't know anything about. The pile in the living room is getting bigger and triggers mixed feelings in me.
I can't believe it was all in that mini chamber and I've definitely already discovered things I didn't know were in there.
Yes, that's probably a kind of liberating feeling, isn't it?
Yes, it's just good to have an overview now. Good to know, what is actually in the chamber.
If we now look into the chamber, it is now empty.
Looks good. The shelves, empty shelves. Now the chamber is cleaned first, because before it is sorted again later, everything should of course be nice. The next step is to sort the things that have been cleared out.
Now we've put the boxes down, that means we're categorizing. And that also means that we clean out of course and also find beautiful things that belong to you. And what's important is that we create categories, if we're going to go into depth now, I'd say we took a few pots with us, we took out tools with the light bulbs. That's the area of ​​crafts for now. If you later want to create subcategories on your shelf, then we can do that. But for now, let's stick to main categories. Exactly. And now I have the notes here for that. And I already said that we are now doing three categories: donations, sale and in the garbage, or then the fourth, in the other area or this one too, I can't say yet. Yes, that's already the fifth category. Actually this one, I can't let it go just yet.
Step two: categories for the things that are allowed to go. The most important questions: What can be thrown away? What is donated, what is sold and what is given back to people? We need labels so that everything is assigned correctly. With the help of these categories, it quickly becomes clear which things do not stay in the storage room. Step three is sorting out with no regrets. On Nadine's recommendation, I take each item in my hands and decide what to do with it.
And think about it carefully, does it make me happy? Do I want to keep him? do i need him Here are those three questions. If it's difficult for you, then let's talk about it. And then we will also find your solution. Yes, that's why I'm a coach. Then we'll see why you can't break up.
The confrontation gives rise to new categories for the things that should remain in my chamber. Kitchen utensils, household items, leisure, articles, shoes. I'm amazed at how well I can part with some things. Not really my forte, really. This kind of sorting also reveals forgotten treasures. Sometimes I don't even remember what's in the box.
These are from my late grandmother. I only have a few flat plates in the back and if I have more guests or cook several courses, then I need them. So, like the pots, they actually make sense in the closet for larger meals with friends.
Do you know why you haven't seen them now? Recently? Because they were in the box. Or in one, let's call it an organizer with an eye that wasn't visible. That means with a label on it, you would have known what was inside. Things you close are gone if you don't see them. Yes,
I also clean up the shoes properly. They go away too. I probably haven't worn them in five years. And they are also old and expired. But they were important shoes. Yes, I wore them every day for many years. Yes, I also have a lot of new shoes that I much prefer to wear now. I now have a lot of white sneakers and such that I tend to wear and I don't wear Chucks at all anymore. That's why the Chucks can all go, because I don't wear them anymore and they're junk too.
With some things it is immediately clear to me that they have their right place in the chamber, such as my folders and documents that I sorted a few weeks ago. For other things, removing them from the chamber seems more logical to me. The ironing board, which I rarely use anyway, finds its new place in the bedroom. Raclette and grill are in the basement. bags over bags. Do you really need that many bags? Definitely no. All bags go in the trash now. Finally, it goes to the worst box. I don't want to clean everything up. But what must. That must.
You surely have a certain need for crafting stories to use in your daily routine in daily life. All you have to do is select an area. And then we have the area that you just have in your toolbox. When you break up like that, do you also think about whether it was expensive?
Yes, that matters. I think if you can use it again or something, then it makes sense before you have to buy it again.
In theory, the money has already been spent. Yes, that's right. It's already gone. And now it's actually ballast that you always have that in the back of your head. And in future you will only buy what you really need. And if you don't need these lightbulbs at the moment because we don't even have a lamp like that in the apartment, it won't do any good either.
This is inventory, and your home should ultimately be a feel-good place, not a storehouse for anything you might need at some point.
In the next few days, Nadine will think about a new system of order for my former Chamber of Secrets. So that my living room isn't cluttered for days, we temporarily put things back in the closet. The new order and categorization already makes sense and I know immediately where everything is. It's unbelievable how different the storage room already looks.
Yes, I would say the Chamber of Secrets has lost its horror. You can see it's much emptier. There is even space to store other things. And now it feels really good, although it hasn't even been finally granted again because there's simply space. Only the important things are in there. And yes, it's a real relief already.
No wonder, because the garbage bag is pretty full. Nadine takes the rubbish with her. Her tip: Garbage should always be disposed of immediately. Then you don't even think about getting things out again.
I have to say I'm pretty exhausted. We cleared out the chamber for four hours, sorted it, looked at what was inside and put it in boxes. And that's the last thing I have to take care of in the next few days. So sometimes to other places, sometimes the things are given away or sold. um, yes So it was exhausting, but now it feels really good.