One year in custody: continuing nightmare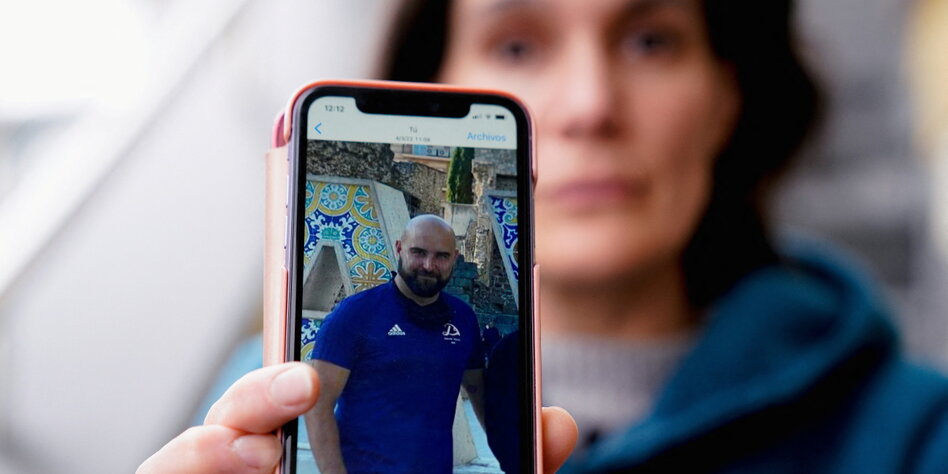 Spanish-Russian journalist Pablo González remains in detention. The Polish judiciary accuses him of espionage, but stonewalls the evidence.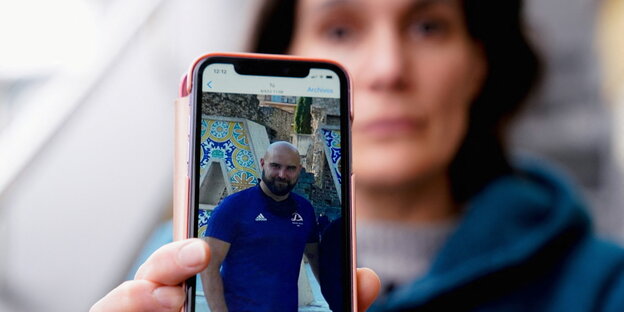 The nightmare never ends. Spanish journalist Pablo González Almost a year after his arrest on February 28, 2022, he must remain in Polish custody until at least May 24. This became known last Friday (Feb. 17, 2023). A brief with a justification for this fourth extension of detention is not yet available.
Only this much is clear: the Polish judiciary continues to accuse González of spying for the Russian secret service. At the time of his arrest he was working on the Polish-Ukrainian border and reported from there for the Spanish TV station La Sexta, the online newspaper Publicothe Basque sheet gara as well as for Deutsche Welle and Latin American media about the arrival of Ukrainian refugees after the Russian invasion.
"We don't know what the Polish judiciary is basing their allegations on," says González's wife, Oihana Goiriena. To date, no indictment has been filed. Only one thing is known since his arrest: the Polish investigators find it suspicious that González was carrying a Russian passport with the name Pavel Rubtsov on him. But the explanation for this is quite simple. Pablo González was born in Moscow in 1982 and has both Russian and Spanish nationality. His mother is the daughter of a so-called "war child" from Spain. These children were sent to safety in the Soviet Union during the Spanish Civil War by the defenders of the republic against the fascist coup led by later dictator General Francisco Franco. When the Soviet Union collapsed, many war children and their descendants returned to Spain. So does Pavel's mother. When she had her son Pavel registered at the Spanish registry office, he quickly became Pablo González – using his mother's surname.
González has been reporting on the conflict between Moscow and Kiev since the Russian occupation of the island of Crimea. He traveled frequently to the Donbass, which Russia has also now officially annexed, and worked on both sides of the front lines. On February 4, he was arrested and interrogated by the Ukrainian police. For the first time there was a suspicion of espionage for Russia. Shortly after his release, he then reported from the Polish-Ukrainian border until his arrest on February 28, four days after the Russian invasion of Ukraine.
Better than expected
Poland has now applied to Spain for documents on González's nationalities. "We presented all of this a year ago," explains his Spanish lawyer Gonzalo Boye. To this day, he is not allowed to visit his client in the Radom prison – an hour and a half's drive south of the capital Warsaw – although he submitted all the necessary documents almost a year ago.
It also took Goiriena a long time before she was allowed to see her husband. "On November 21, I was allowed to visit him for two hours and under the supervision of an officer from the Polish secret service," reports the woman from the Basque Country. "I knew from his letters that he had lost around 20 kilos and that he had to spend 23 hours a day alone in his cell with only one hour of isolated yard exercise. In fact, I found it better than I expected. He looked healthy and mentally strong," reports Goiriena. They weren't allowed to talk about the case. She hopes that she will soon be able to travel again and then take her three sons with her.
Goiriena complains about the Spanish government: "Nobody from the Foreign Ministry has contacted us in all these months." Only the Spanish consul in Poland visited her husband. But a consul has no way of exerting political pressure. And that is necessary "so that Poland can finally explain why they treat Pablo like a criminal," says Goiriena.
"Pablo González is a journalist from a member state of the EU who is imprisoned in another EU country. We haven't seen anything like it with Reporters Without Borders," Edith Rodríguez also complains. For the deputy chair of the Spanish section, the case is "completely opaque from the start". They have contacted the Polish authorities and are demanding compliance with the presumption of innocence and the immediate release of González.