"One Love": Thomas Müller criticizes Fifa – and defends the DFB-Elf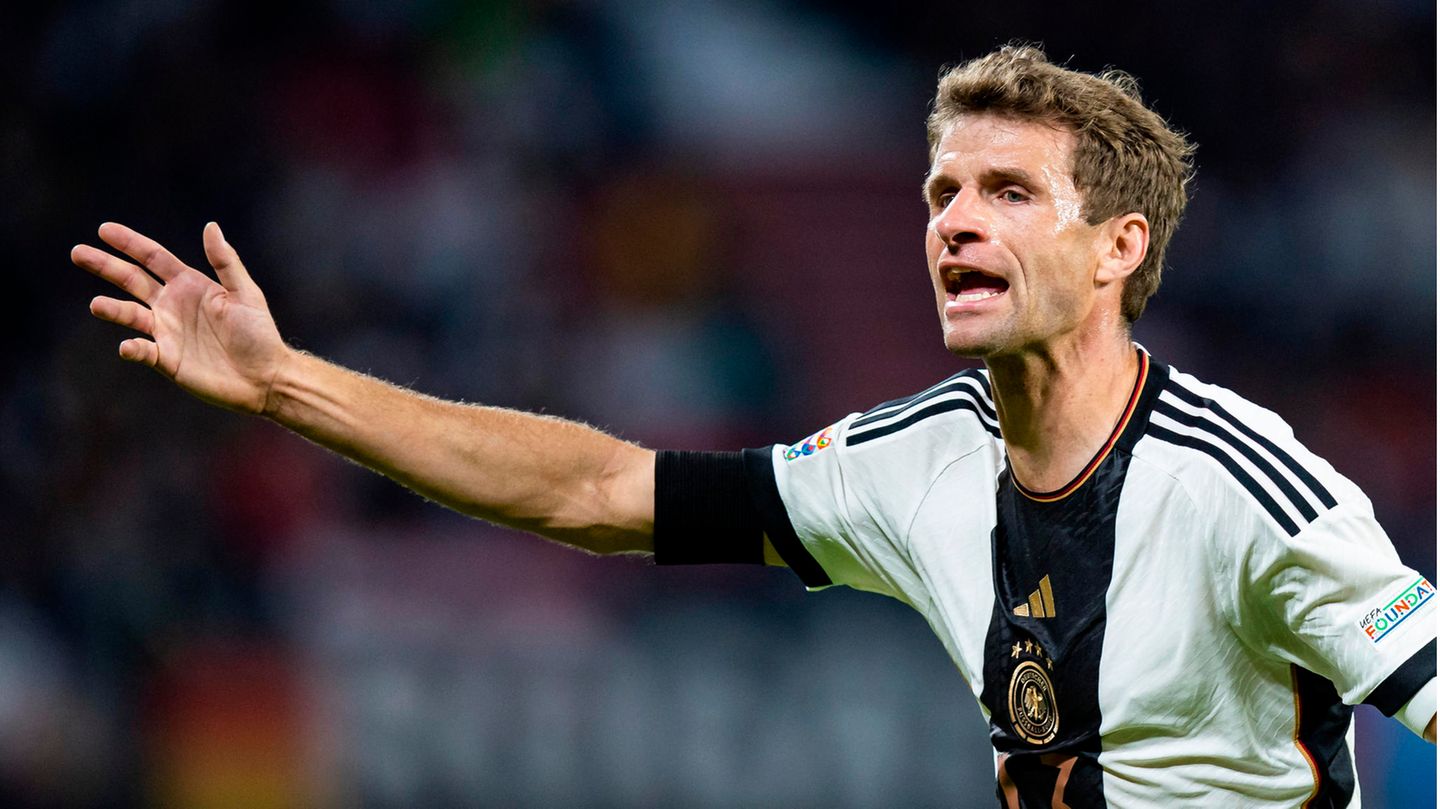 Political statements at the World Cup
"Can understand and accept criticism, but do not share this view!" – Thomas Müller protects the DFB team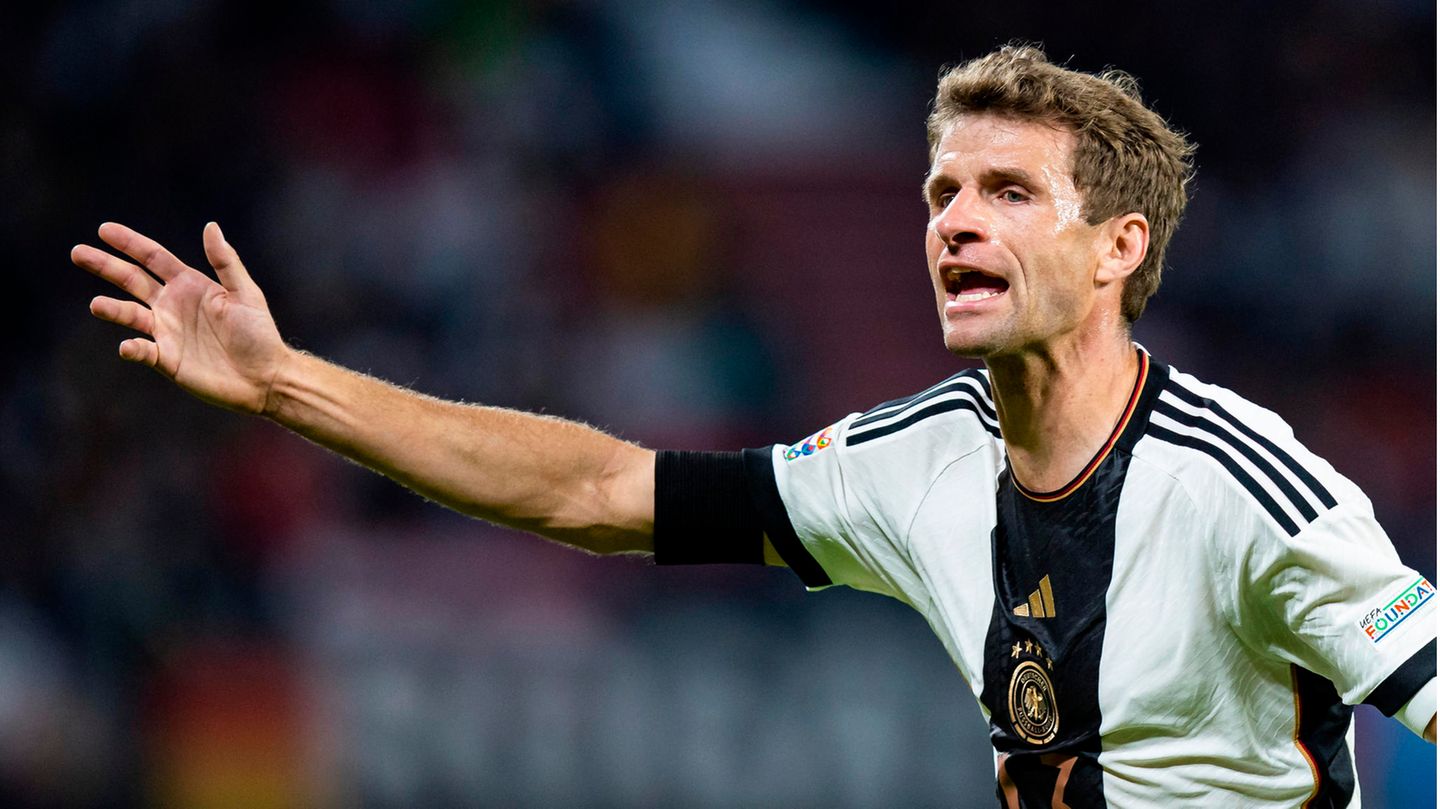 DFB player Thomas Müller goes to court with Fifa in the debate about the "One Love" captain's armband, which is banned at the World Cup in Qatar. At the same time, he criticizes that the expectations of footballers are too high to position themselves politically at the tournament.
national striker Thomas Müller has spoken with a detailed posting on Instagram in the discussion about the ban on the "One Love" captain's armband by Fifa. In it, the attacker from FC Bayern Munich criticizes the often expressed expectations of the DFB players.
"Anyone who expects us footballers to completely abandon our path as athletes and give up our sporting dreams, for which we have worked all our footballing lives, in order to position ourselves even more politically, will be disappointed," writes the 2014 world champion a day before the national team's first group match against Japan (2 p.m., live on Erste and Magenta TV).
At the same time, the 33-year-old goes World Football Association "The unrest surrounding the events leading up to the World Cup in Qatar, the ban on the 'One Love' bandage and other strange actions and statements by Fifa are of concern to us players and the entire team." The national team understands neither the point of view nor the way Fifa communicates.
Thomas Müller criticizes Fifa – and protects the DFB-Elf

the FIFA as the host of the soccer World Cup in Qatar, the German and other teams had forbidden their team captains to wear a colorful armband with the lettering "One Love" as a sign of tolerance for all ways of life and love and for freedom of expression. Fifa's decision is just one in a series of events surrounding the tournament that have cast doubt on the federation's stance on issues such as tolerance, inclusion and diversity.
World Cup in Qatar 2022
Squad of the future – that is the German squad
"Due to the decision of all football associations concerned not to wear the bandage at the games, the DFB and we players in the criticism, "explains Thomas Müller in his statement. "I can understand and accept the criticism, but I do not share this view!" The DFB striker refers to the commitment of his teammates: "The association and we players have been committed far beyond the green lawn for years. Many national players have their own foundations or have been supporting various social institutions with great commitment for years."
Whether and how the German national team will express their attitude at their World Cup opener against Japan remains to be seen miller open. He hopes for support from Germany for the game. "We want to show you that we can inspire our German football nation with team spirit, unity and football finesse."
Sources: Thomas Müller on InstagramDPA news agency