On the 100th anniversary of Marcel Proust's death: The desire to write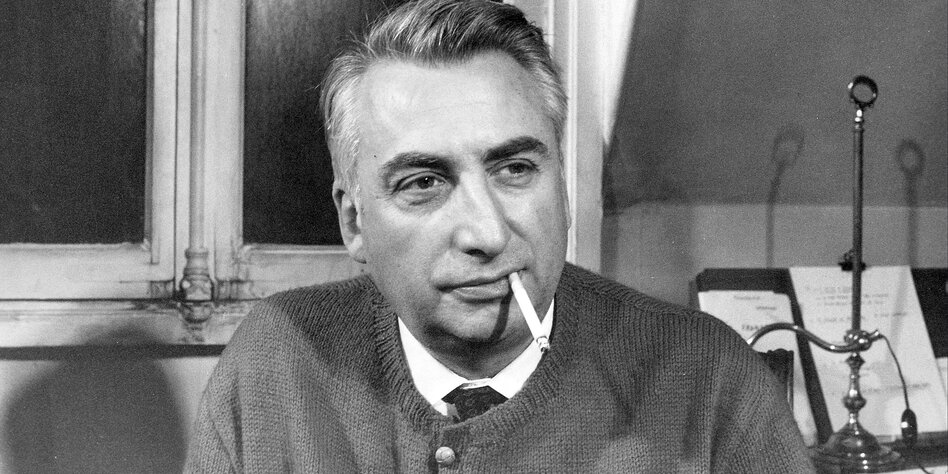 When Roland Barthes spoke about Marcel Proust, he often meant himself: the semiotician's texts bear witness to the hope of a new beginning.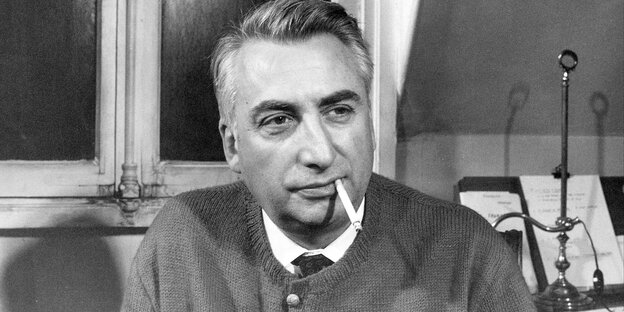 The French interpreter of symbols Roland Barthes read Marcel Proust again and again from an early age, but never wrote a book about his idol. And yet there are crucial texts, index cards, lectures and talks by Roland Barthes that make reference to Proust.
It was published two years ago by his French publisher Seuil. Bernd Schwibs and initially also Horst Brühmann translated them convincingly with precise readings of Barthes' handwritten index cards. They have now appeared just in time for the 100th anniversary of Marcel Proust's death.
The French subtitle is "Mélanges". There are actually very different types of text that are served as coffee with icing on the cake. The collection opens with articles and notes for a lecture on Proust given by Barthes in Rabat, which are still influenced by the structuralism of a Roman Jakobson and his comrade-in-arms and then friend Gilles Deleuze. It was still about the signifier, about the sound of words and names.
This is followed by a lengthy conversation that Roland Barthes had with a radio reporter from France Culture in 1978 during a tour of Proust's Paris.
Proust's quarters
Barthes knows every corner that Proust inhabits or frequents as a fashionable snob and where he finally completed his work. Almost everything takes place within a kilometer radius, mainly in the 8th arrondissement, the district that the Parisian bourgeoisie built with the help of the "démoliteurs" Haussmann. Proust, who rarely escaped the neighborhood, considered it one of the ugliest in Paris.
Barthes quotes the verdict and adds: "It has to be said that they are extremely unwelcoming houses that strike me as terribly hostile, oppressive, sad, deeply sad; they have a composure, a conformism…". Astonished that such a "sensual work" could be created there, Barthes also serves as a guide for the listeners of the French cultural channel through Illiers-Combray, where the narrator Marcel had his Madeleine revelation, then through the Bois de Boulogne.
This is all amusing to read, but the icing on the cake is yet to come. A lecture on the spelling of Proust and excerpts from Roland Barthes' last lectures before his death in 1980, which I was able to follow in Paris at the time, as well as index cards on which Barthes wrote down his ideas about Proust.
However, the German edition lacks the photos of the novel's models, which Barthes wanted to present in a seminar that he was unable to hold because he died on March 26, 1980 as a result of an accident. The month before, he had been hit by a car while crossing the street in front of the Collège de France.
The death of mothers
At that time she said Analyst and semiotician Julia Kristeva in her seminar that her close friend Barthes let himself die because he could not get over the death of his mother in 1977. Which brings us to the heart of Roland Barthes' Proust drama.
After the death of his mother, Barthes read more intensively and differently than Proust before him. Carried by the idea that Marcel Proust started a new life after the death of his mother in 1905, gave up his old glamorous life and instead of going to the "salons" began to write at night. First essayistic notes and narrative fragments, which he put under the title "Against Sainte-Beuve".
But then, from 1909, Proust started his new novel project, his life's work: "In Search of Lost Time". Loosely based on Barthes, Proust invented certain catchy names, the first-person form of his narrator Marcel and a few other ingredients. It could already start; "ça prend", like mayonnaise, it thickens, it takes shape, according to Barthes' famous comparison.
Barthes identified in a certain way with this narrator, Marcel, driven by the desire to write combined with the loss of his mother. And yet he hoped – after his slide from Proust – for a turning point, for a "new life", a "new way of writing".
hope for a new beginning
He summarized all this under the title "The preparation of the novel", under which he presented his last lectures at the Collège de France. Excerpts from this are presented in this volume together with selected index cards relating to Proust.
The texts about Proust bear witness to Roland Barthes' hope for a new beginning. The focus is on his rediscovery of an ancient feeling: pathos. A pathos that was decried by literary criticism in its time and to this day. Rather, the verdict of "Without pathos" is regarded as a distinction. The phrase is as cheap as it is worn out.
"A whole morality nowadays despises and condemns the expression of pathos; the novel, as I desire it, is precisely the form that delegates the discourse of affect to characters and thereby allows that affect to be expressed. The pathetic in it can be said." Roland Barthes could still demand such a novel with pathos, he could no longer write it.
However, one could feel his pathos very well as a listener of his lectures. Readers of his writings can still experience it today. His pathos was not excessive passion, but rather a melancholy, which he conveyed gently with his rough, soothing voice, somehow reminiscent of a cigar, and with his very subjective way of writing, which moved between feuilleton, science and narrative.
He has also transferred them to these recently published "Essays and Notes" on Proust. They truly convey a feeling that gets under your skin.