North Korea continues weapons tests: missile flies over Japan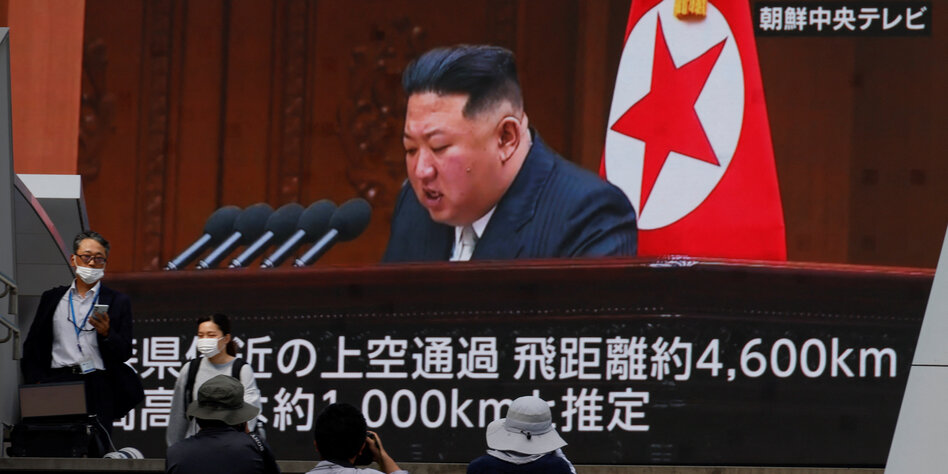 In parts of Japan, people are said to be moving to safety because of North Korean missile tests. South Korea is now threatening the North with consequences.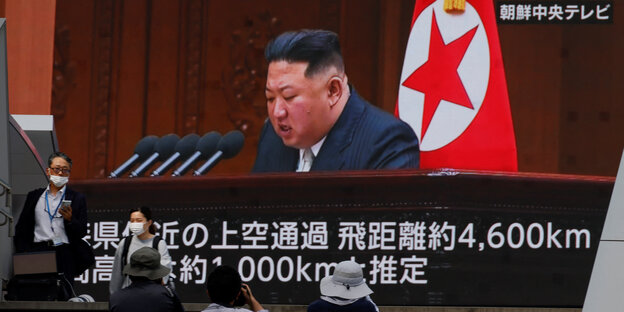 SEOUL ap | North Korea has continued its weapons tests, launching a ballistic missile into the sea over Japan for the first time in five years. The office of Japanese Prime Minister Fumio Kishida reported that the medium-range missile had probably fallen into the Pacific. He sharply condemned North Korea's actions and spoke of an irresponsible act. Kishida also announced that he would convene the National Security Council to discuss the situation. South Korea reacted similarly.
The General Staff in Seoul previously said the missile was fired from the north of the neighboring country on Tuesday. South Korea's military then increased its vigilance and maintained its readiness in close coordination with the United States. President Yoon Suk Yeol said the North Korean missile had a range of 4,000 kilometers, which would have allowed it to reach the US territory of Guam.
In response, authorities in northeastern Japan regions called on residents to evacuate nearby buildings and seek shelter. It was the first such alarm since North Korea launched a missile in 2017 of the Hwasong-12 over Japan. Railway operations were initially suspended in the Japanese regions of Hokkaido and Aomori. Only after the announcement that the rocket had hit the Pacific did the railways resume operations.
Cabinet Secretary Hirokazu Matsuno said no damage was caused by the missile, which flew for 22 minutes and fell in waters outside Japan's exclusive economic zone.
South Korea threatens consequences
In Seoul, President Yoon said he had convened the National Security Council. North Korea's "reckless nuclear provocations" would South Korea and the international community with poignancy respond, he said.
It was North Korea's fifth weapons test in the past ten days. The leadership in Pyongyang is apparently reacting to the joint military exercises by the USA and South Korea and to further maneuvers by the allies with Japan in the past week.
So far this year, North Korea has launched around 40 missiles from around 20 different launches. ruler Kim Jong Un recently emphasized that he would never do without his nuclear arsenal, but would rather expand it. He has also ruled out a return to nuclear diplomacy with the United States, which has long been idle.
Some experts assume that Kim has an extended arsenal as a means of pressure on Washington to recognize his country as a nuclear state. The ruler believes that such recognition is necessary for the lifting of international sanctions against North Korea that he is aiming for.