"Nord bei Nordwest": The Canasta game of her life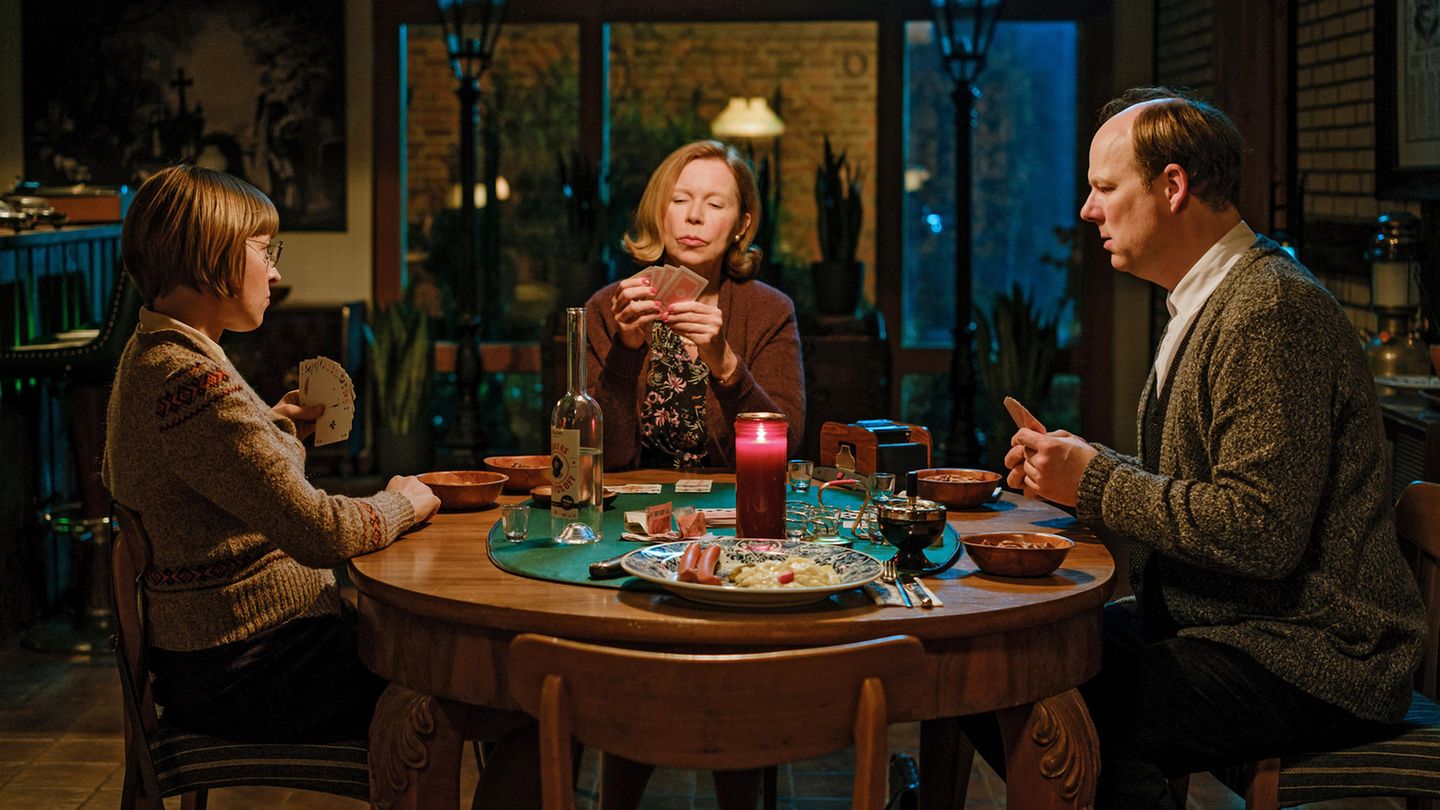 ARD crime thriller
The canasta game of your life: That happens in the new episode of "Nord bei Nordwest"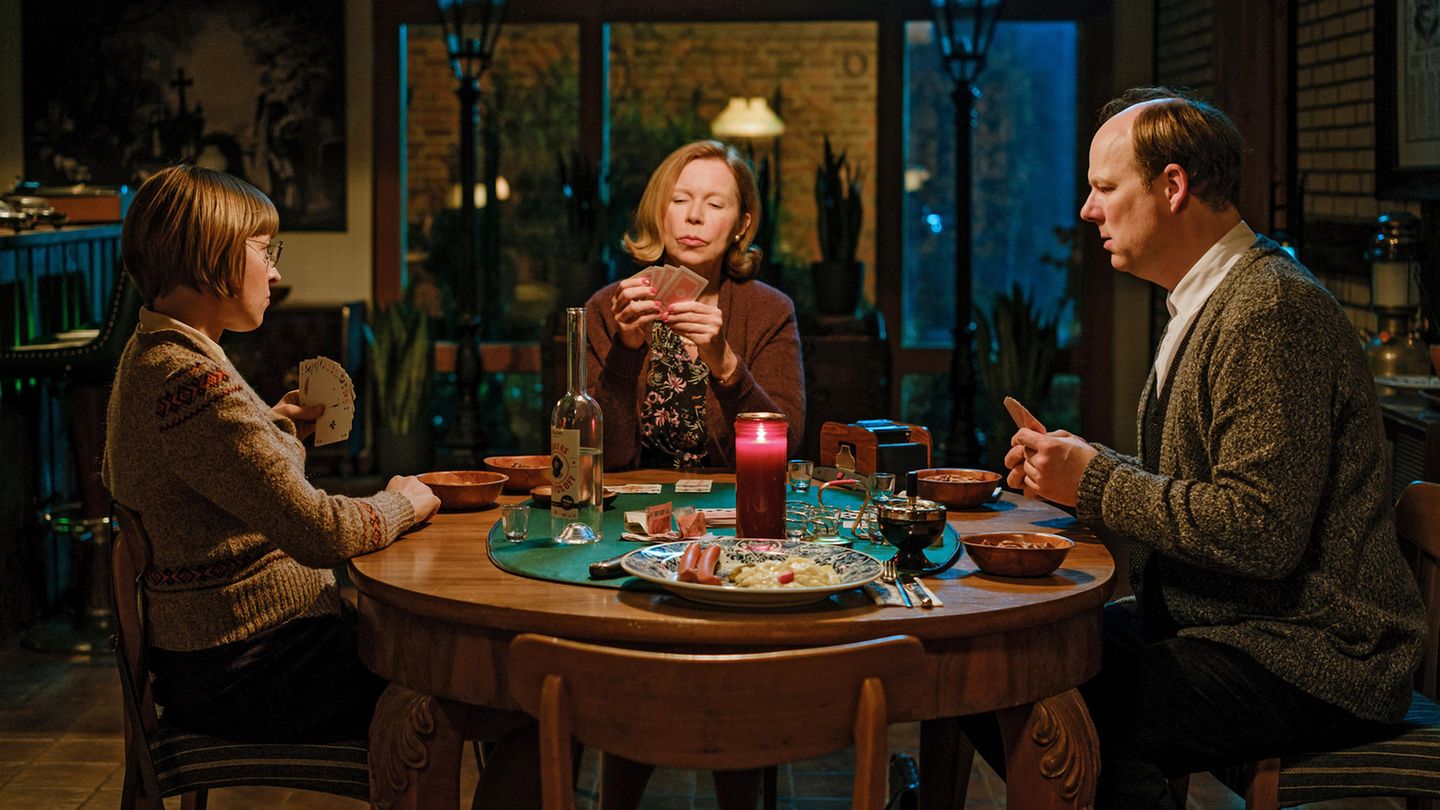 Some of the residents of Schwanitz suddenly became wealthy. Not the only strange occurrence that occupies Hauke ​​Jacobs. The private life keeps the investigator and veterinarian on his toes again.
In Friedrich Dürrenmatt After the tragic comedy "The Visit of the Old Lady", a consumer frenzy sets in in a small town: The residents suddenly live in grand style in anticipation of an imminent rain of money. There is just one catch: the promised billion will only flow if a murder is committed for it.
Something similar is happening in Schwanitz, the tranquil town with a high crime density. Here it is the otherwise stingy Hildegard Knutzen (Marion Kracht), who suddenly feasts to her heart's content and even pays her debts to the confectioner. The lady didn't even have to pay for that crime commit: The money literally fluttered into her house. Or rather, in the front yard of undertaker Töteberg's (Stephan A. Tölle) house.
He was sitting there with Knutzen and Annette Weinert (Katja Donowski) at the evening canasta round when a car crashed into the garden. The driver was dead, the trunk full of money. The three gamblers should actually hand that over to the police. At least that's what the honest undertaker wants. Marion Knutzen is the first to succumb to the allure of money. And the horse inseminator Weinert is also weak: her breeding stallion "Herzbube" has jammed loading, so she is not earning any money at the moment.
"North by Northwest" smoother this time

After the somewhat rough episode from the previous week, "Nord bei northwest" with "Canasta" back to himself. The film contains everything that makes this series so popular: quirky villagers, two weird crooks – and lots of slapstick scenes. The jamming of the magnificent horse is just one example.
Above all, however, there is again a lot of room for the emotional turmoil of Hauke ​​Jacobs, who is still being swarmed by two women. In a sideline, Jacobs and the veterinarian Jule Christiansen (Marleen Lohse) each try to hire an assistant for the other – before they finally admit that it's actually nicer in practice for two.
When they express this realization once, the happy ending is within reach – but instead of the long-awaited kiss, Commissioner Hannah Wagner (Jana Klinge) bursts in between. And will later try to kiss Hauke ​​Jacobs. Also unsuccessful.
This is how the criminal case is finally solved. And "Herzbube's" potency problems are fixed. The actually exciting question remains open: who will be Hauke ​​Jacobs' queen of hearts?