+++ News in the Ukraine war +++: Putin does not come to the G20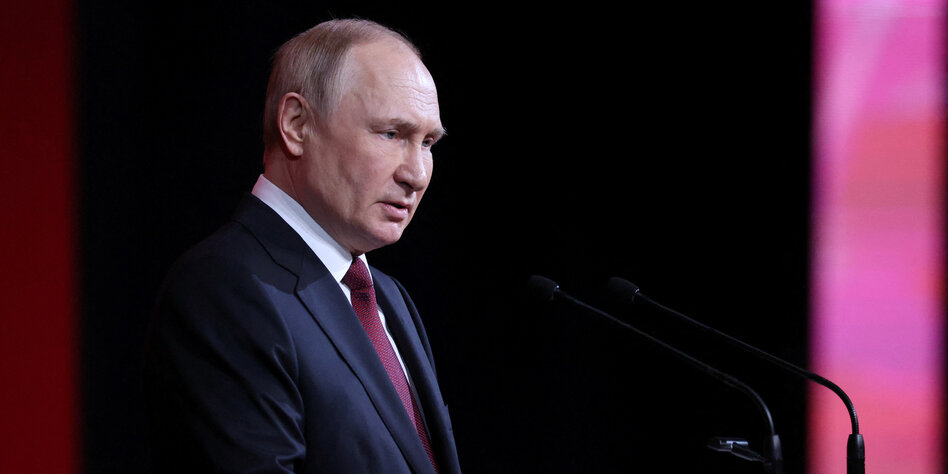 Russian Foreign Minister Lavrov travels to the summit in Bali. US basketball player Griner was transferred to a Russian penal colony. Putin bans "gay propaganda".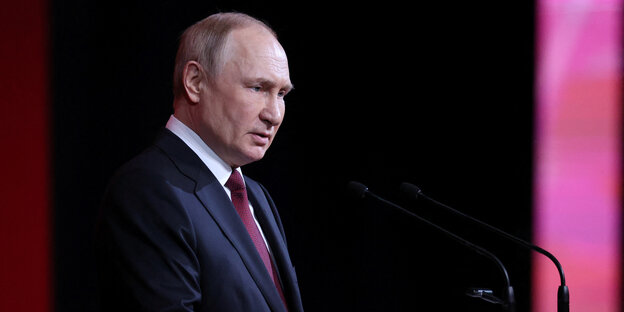 Putin does not come to the G20 summit
According to the Indonesian government, Russian President Vladimir Putin will not attend the G20 summit in Bali. Instead, Foreign Minister Sergey Lavrov is traveling to the meeting of the 20 major industrial nations on the Indonesian island. This was announced by Jodi Mahardi, spokesman for the Ministry of Investments responsible for coordinating the summit, on Thursday. The Kremlin chief had long left open his participation in the meeting on November 15 and 16.
The Russian war of aggression against Ukraine will be a central topic at the summit. For many, Putin's decision came as no surprise. As the host of the summit, Indonesian President Joko Widodo had expressly invited the Russian head of state and said that he was expecting him in Bali. Widodo had also announced a peace initiative for Ukraine. At the summit, Indonesia will invite everyone to "sit down and engage in a constructive dialogue," he said at the end of October.
Ukrainian President Volodymyr Zelensky has also been invited to the summit, although his country is not a member of the G20. Zelensky had explainedthat he would not travel to the meeting should Putin attend. This is his "personal position and the position of the country," Zelensky said earlier this month. He has repeatedly condemned Russia as a "state of terror" and called for the "aggressor's" exclusion from the G20.
In the group of states, Russia, which has influential supporters such as China, India and also Turkey, is not completely isolated. At the summit, the Russian delegation will meet for the first time on an international stage with the heads of state and government of the G7, who have imposed far-reaching sanctions on Russia because of the war against Ukraine.
US President Joe Biden, China's President Xi Jinping and other heads of state and government want to take part in the two-day summit. Biden had already ruled out a direct meeting with Putin in advance and stated that a hypothetical conversation with the Kremlin chief in Bali would only be about a deal to release Americans imprisoned in Russia.
Among other things, the US basketball player imprisoned in Russia should Brittney Griner be meant. Speaking to reporters in Washington, Biden said he was counting on the Kremlin to be more willing to talk about their release and hoped that Putin was now willing to negotiate a prisoner exchange more seriously.
On the same day, lawyers told Griners that the athlete should be transferred to a penal colony. She was brought out of the detention center in Ikscha last Friday. It is unclear where exactly she is currently or where her final destination is.
The two-time Olympic gold medalist was arrested on arrival at Moscow's Sheremetyevo Airport in February, just before Russia's invasion of Ukraine, after so-called vape cartridges containing cannabis oil were found in her luggage. Her defense said she was prescribed cannabis as a pain reliever. In August, Griner was sentenced to nine years in prison for drug possession. Her appeal against the verdict failed in October.
The US government has said it is working to improve Griner's detention conditions and is working tirelessly to secure their release. "Every minute that Brittney Griner has to endure wrongful detention in Russia is a minute too long," said White House spokeswoman Karine Jean-Pierre. The AP news agency and other media outlets have reported that Washington has offered to exchange Griner and fellow US citizen Paul Whelan, who is also being held in Russia, for Russian arms dealer Viktor But, who is serving a 25-year sentence in the US.
Over 100,000 dead and wounded on both sides
According to the top US general, both Russia and Ukraine have at least 100,000 soldiers killed and wounded. "We are dealing with well over 100,000 Russian soldiers killed and wounded. The same probably applies to the Ukrainian side as well. There is a lot of human suffering," said US Army General Mark Milley in a speech in New York. In addition, since the start of the Russian invasion in February, up to 40,000 Ukrainian civilians have died in the conflict. (rtr)
Putin issues decree against 'gay propaganda'
Russian President Vladimir Putin has issued a decree to defend the country against threats from other states and "gay propaganda". The decree, signed by the Kremlin chief on Wednesday, emphasizes the importance of "traditional values ​​as the basis of Russian society". Moscow must take "urgent measures" to ward off threats from terrorist organizations, "certain mass media" as well as from the USA and "other unfriendly foreign countries".
According to the decree, the country's "traditional values" must also be defended against threats from "certain organizations and people on Russian soil". These could bring "foreign" thoughts into society and "destroy the traditional family structure with propaganda for non-traditional sexual relationships".
A representative of the Russian Orthodox Church welcomed the decree. This could "protect our people and our children from contamination," senior cleric Fyodor Lukyanov told the state news agency TASS.
The Russian parliament is currently discussing expanding a controversial law enacted in 2013 that bans "gay propaganda" aimed at minors. An extension of the law to adults is also under discussion. According to human rights activists, any mention of same-sex couples would be banned in the future. (afp)