+++ News in the Ukraine war +++: Long-term for negotiations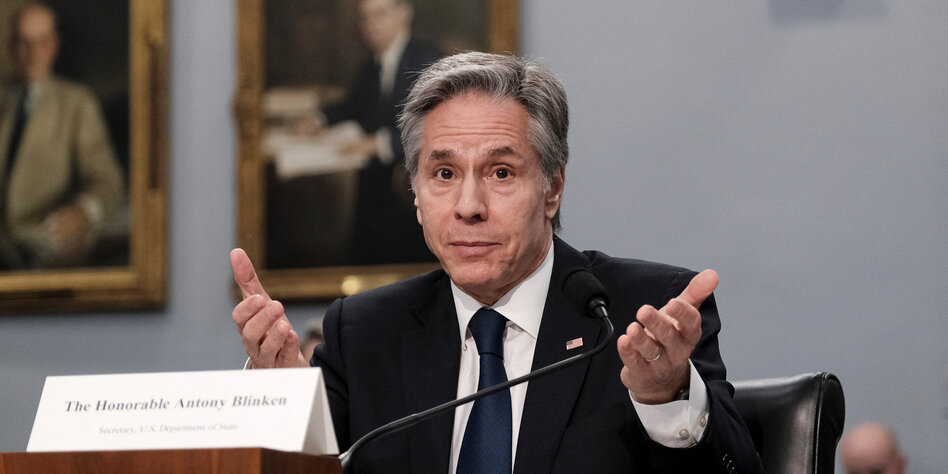 US Secretary of State does not finish negotiations on Ukraine's future borders. EU summit promises new arms deliveries.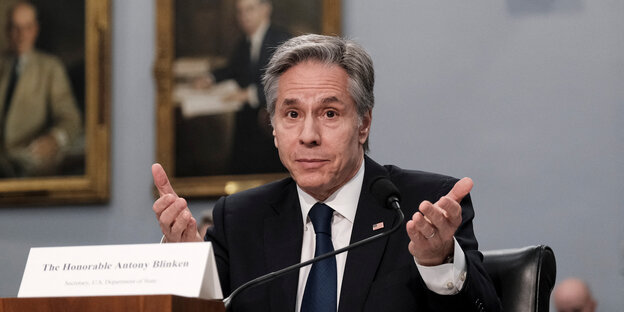 US Secretary of State talks about negotiations
US Secretary of State Antony Blinken does not rule out long-term negotiations on Ukraine's future borders. But the decision lies with the Ukrainians, he emphasized on Thursday before a parliamentary committee in Washington. Any peace agreement must be "just and lasting".
Blinken emphasized that Ukraine's independence and territorial integrity must be preserved. "But how exactly this will be defined on the territory, we are waiting for the Ukrainians to tell us." At the same time, the US Secretary of State added: "I think there are areas in Ukraine where the Ukrainians are determined to… ground to fight. And maybe there are areas that they decide they want to try to regain by other means."
According to observers, the head of US diplomacy let it be known that Washington does not believe that it is likely that Kiev troops will retake all of the Ukrainian territories occupied by Russia – especially Crimea. (afp)
EU summit promises Ukraine more weapons
The EU states have promised Ukraine further military support, especially with ammunition. At the EU summit on Thursday, the heads of state and government decided to supply Ukraine with one million rounds of artillery ammunition within a year. Ukrainian President Volodymyr Zelenskyy, who was connected via video, demanded that the EU should quickly deliver more tanks, ammunition and fighter jets. There was a debate in Brussels about how the ammunition should be procured and whether the EU should provide member states with more money for arms deliveries to Ukraine via the so-called peace facility. "We want an additional 240 million euros," said Poland's Prime Minister Mateusz Morawiecki before the start of the summit.
The two-day EU summit in Brussels began with a discussion with UN Secretary-General Antonio Guterres on the global consequences of the Russian attack on Ukraine. "A perfect storm" is brewing in some developing countries, he warned. Chancellor Olaf Scholz also emphasized that energy and food supplies in the southern hemisphere must be addressed. That is why it is so important that Ukrainian wheat can continue to reach world markets.
In the summit declaration distributed on Thursday afternoon, Ukraine was assured that the EU states would step up their efforts to equip Ukraine in the fight against Russia. At the same time, it was assured that EU accession candidate Moldova would also be helped to defend itself against Russian attempts at destabilization.
When it comes to aid for Ukraine, there is disagreement in the EU as to whether weapons are bought jointly by the EU, as the Commission and some smaller EU members want. The federal government favors that procurement continue to run largely through national contacts with the armaments companies because this is faster. On Wednesday she again offered to open her own procurement contracts to other EU countries.
The EU foreign and defense ministers agreed on Monday to provide one billion euros for the rapid delivery of grenades and rockets from existing stocks and another billion euros for joint orders by EU countries for additional missiles. (rtr)
Medvedev threatens to advance to Kyiv
Former Russian President Dmitry Medvedev does not rule out Russian troops advancing to Kiev or Lviv. "Nothing can be ruled out here. If you have to go to Kyiv, then you have to go to Kyiv, if to Lviv, you have to go to Lviv to destroy this infection," Ria Novosti news agency quoted him as saying. (rtr)
Majority of Europeans for sanctions against Russia
According to the latest survey by the "Eurobarometer", 74 percent of Europeans agree with the economic sanctions against Russia, reports the Düsseldorf "Rheinische Post" in a previously published article. 65 percent of Europeans are also in favor of delivering arms and other military aid to Ukraine. For the "Eurobarometer", the European Commission regularly surveys people in all EU countries on various topics. (rtr)