+++ News in the Ukraine war +++: If Abrams, then Leopard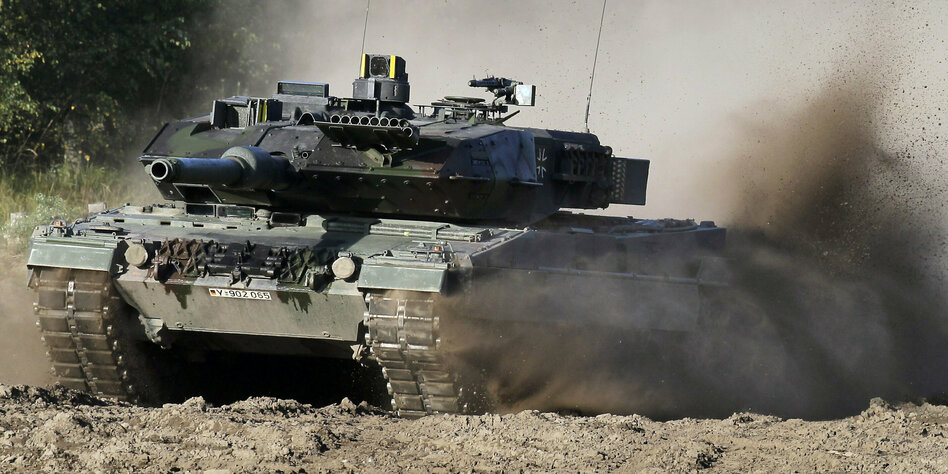 Selenski criticizes that Germany only wants to deliver battle tanks if the USA draw level. Steinmeier warns that the Bundeswehr must become "deterrent capable".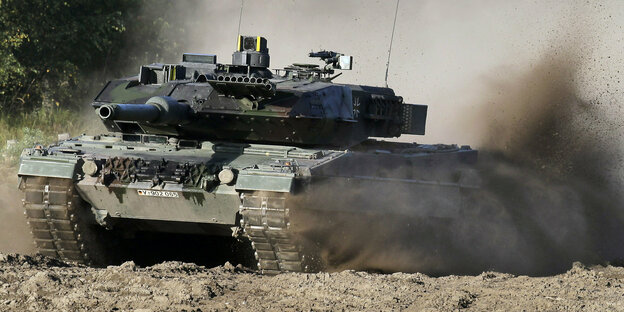 Selenski criticizes Germany's hesitation in supplying tanks
Ukrainian President Volodymyr Zelenskiy has acknowledged Germany's hesitation in the Delivery of Leopard main battle tanks clearly criticized. "There are times when you shouldn't hesitate and compare," said Selenski on Thursday via video address in Davos. He doesn't think it's the right strategy "if someone says: 'I will give tanks if someone else also gives tanks'".
Selenski referred to reports that Chancellor Olaf Scholz (SPD) is only willing to deliver Leopard tanks if the US also delivers Abrams-type main battle tanks. According to a report in the Süddeutsche Zeitung, US President Joe Biden has not yet made a commitment in a conversation with Scholz on Tuesday. A senior Pentagon official said in Washington that the US is currently refusing to ship Abrams. (afp)
Putin confidante Medvedev warns of nuclear war
Former Russian President Dmitry Medvedev warns of nuclear war. He explains via the messenger service Telegram that "a defeat of a nuclear power in a conventional war could trigger a nuclear war". He refers to the Ukraine war and adds: "Nuclear powers have never lost major conflicts on which their fate depends."
Medvedev is considered a close confidante of President Vladimir Putin and is deputy chairman of the National Security Council. He has been linked to Russia's war against Ukraine warned of a nuclear conflict. (rtr)
🐾 Donor conference in Ramstein: upgrade Ukraine, slow down Russia
At the Ukraine summit in Ramstein on Thursday, Kyiv's western allies want to significantly expand their aid before Russia escalates the war again. An overview by taz foreign boss Dominic Johnson.
Steinmeier – Bundeswehr must be "deterrable".
When appointing the new Defense Minister Boris Pistorius, Federal President Frank-Walter Steinmeier warned that the Bundeswehr had to become "deterrable and ready to defend" again. Russia's brutal attack on Ukraine destroyed the European security order, Steinmeier said on Thursday when handing over the certificate of appointment to the successor to the resigned Minister Christine Lambrecht and former Lower Saxony Interior Minister.
The Bundeswehr must "consistently" fulfill the core task of national and alliance defense and need a "solid" number of personnel. "As a strong country in the middle of Europe, we have a responsibility not only for ourselves but also for others," added Steinmeier.
The Federal President stressed that Germany would continue to support Ukraine militarily and would help "rebuild a battered country". "Germany is not at war, but the years of peace dividends, from which we Germans have benefited so much and for so long, are over," said Steinmeier. An epoch against the wind is beginning for Germany. "We must respond to threats that are also aimed at us." (rtr)
US plans new Ukraine package
According to a US government official, the United States wants to launch a new aid package for Ukraine worth more than two billion dollars. The government in Washington intends to approve this shortly, and the announcement could be made on Friday at a meeting of western Ukraine supporters at Ramstein Air Force Base in Rhineland-Palatinate.
The package is expected to include Stryker wheeled infantry fighting vehicles for Kyiv, but not the M1 Abrams main battle tank. According to media reports, Chancellor Olaf Scholz is linking the delivery of German Leopard main battle tanks to the willingness of the USA to hand over Abrams tanks to Ukraine. (rtr)
Blinking: $125 million for Ukraine's energy sector
According to US Secretary of State Antony Blinken, the United States will provide Ukraine with $125 million for the energy sector. The aim is to repair and rebuild the country's energy infrastructure, which was destroyed in targeted Russian attacks. (rtr)
Canada summons Russian ambassador
Canada has summoned Russian ambassador Oleg Stepanov over the attack on the Ukrainian city of Dnipro. "We want to make it clear that we do not accept the sheer brutality of the recent Russian attacks on Dnipro," Canadian Foreign Minister Melanie Joly told journalists. The Russian ambassador later said the talks had been predictable Western propaganda. Moscow's differences with Canada left little room for diplomacy. (rtr)