New Zealand, tank delivery, livestock: dance at the crater rim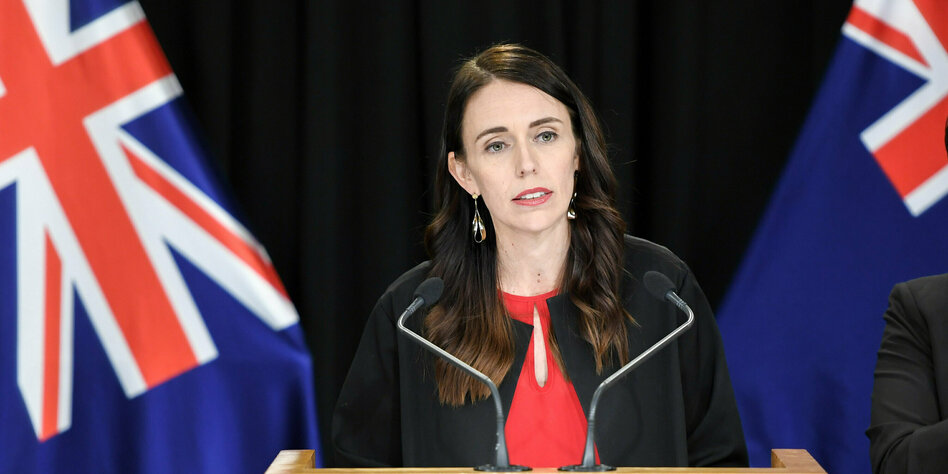 With Boris Pistorius, a "servant" starts, Jacinda Ardern stops early. And a strapping media tenor eagerly awaits the next branch of arms.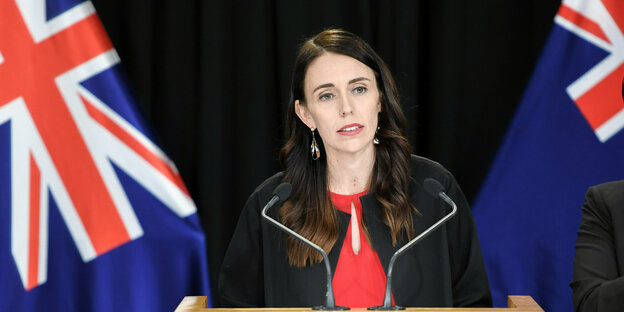 Mr. Küppersbusch, what was bad last week?
Friedrich Küppersbusch: No idea, I'm missing documents.
And what will be better in this one?
President Biden ask, he has the stuff lying around at home.
After the resignation of Defense Minister Christine Lambrecht, Boris Pistorius has now taken over the post. As Minister of the Interior and Sport for Lower Saxony, he was a member of the German-Russian Friendship Group of the Federal Council. Did that help him get the job?
The group broke up on April 22 under the impact of the Russian attack. Maybe the moral police will drop in on Pistorius to see if he's deleted his Tchaikovsky albums and thrown away the vodka. Scholz was looking for a person who was as trustworthy as Lambrecht and as robust as himself. Pistorius was also the first "servant" to join the cabinet. Previously, SPD co-boss Klingbeil had demonstratively spoken up for diplomacy; the military commissioner Högl with the demand "300 billion special assets" completely overdrawn. So both took themselves out of the game. Pistorius' political vita seems more classic than that of a deputy mayor of Düsseldorf, who previously sold children's books. Strack-Zimmermann behaves towards him as Lauterbach once did towards Spahn: Minister of Defense of the hearts. Good that there is one with a brain.
Lützerath was cleared in the Fechenheim forest it further. When will grass grow over affairs?
Nice new criminal offense: tree house breach of peace. The police have cleared, now comes the saw, then "stop the tiller" and finally the leveling. In surveys there are stable majorities that find the activists' goals good, but their actions bad. The other way around would be stupid.
Agriculture Minister Cem Özdemir wants to reduce the number of livestock, which could mean less meat. Do we need to start saving pigs?
we do Consumption has fallen by a quarter since 2010, had a go and quit. Now Özdemir wants to upgrade the remaining mess. With a binding seal of quality. The idea could be from the producers – sell less better more expensive. Or they believe in the masses and want to screw us back. Pigs are omnivores; if Özdemir succeeds here, he can also try poultry, beef and fish.
New Zealand Prime Minister Jacinda Ardern says she "doesn't have enough in the tank for another four years". Would a German tank delivery help?
The Leo II runs on diesel, whereas the American Abrams runs on pretty much everything: kerosene, gasoline, heating oil, probably cooking oil, and everything except elf pee. Doesn't matter! The New Zealand army has no tanks at all and around 10,000 soldiers, the island location gave Ardern other tasks and opportunities from Corona to social policy. One suspects that a good politician stops here too early; but what is this little sorrow in a world full of despots who drive on with empty tanks.
President Zelenskiy says after Ramstein conference that he would take leopards. When is he getting his big cats?
If the Leopard II is the weapon that makes the difference for Ukraine, it would be the weapon that makes the difference for Russia. That being said, to date, no Leo has ever fired a shot in battle. Originally, Poland loudly offered its – and to this day has not applied to Habeck for an export license. Instead, the already usual concert of abuse erupts; Greens, FDP, Union and a staunch media tenor eagerly await the next branch of arms. It's about fighter jets, the transfer of which would give us "combatant status" under international law. Poland had also suggested that for Ramstein. Scholz plays his last card: Should the Americans also deliver their "Abrams". According to the Biden administration, however, it is completely unsuitable for the European battlefield. Which is why they sold Poland just 250 pieces. It's a dance on the crater rim. This federal government will go down in the history books less as hesitant than as the one that broke all the restrictions, controls, restraints of a long period of peace. That's not enough for some.
And what are the Borussia doing?
Next DSDS: Dortmund is looking for the superstar. Then everyone is amazed and someone buys it away.
Questions: Shoko Bethke