New York prosecutor charges Donald Trump and his children with fraud - why?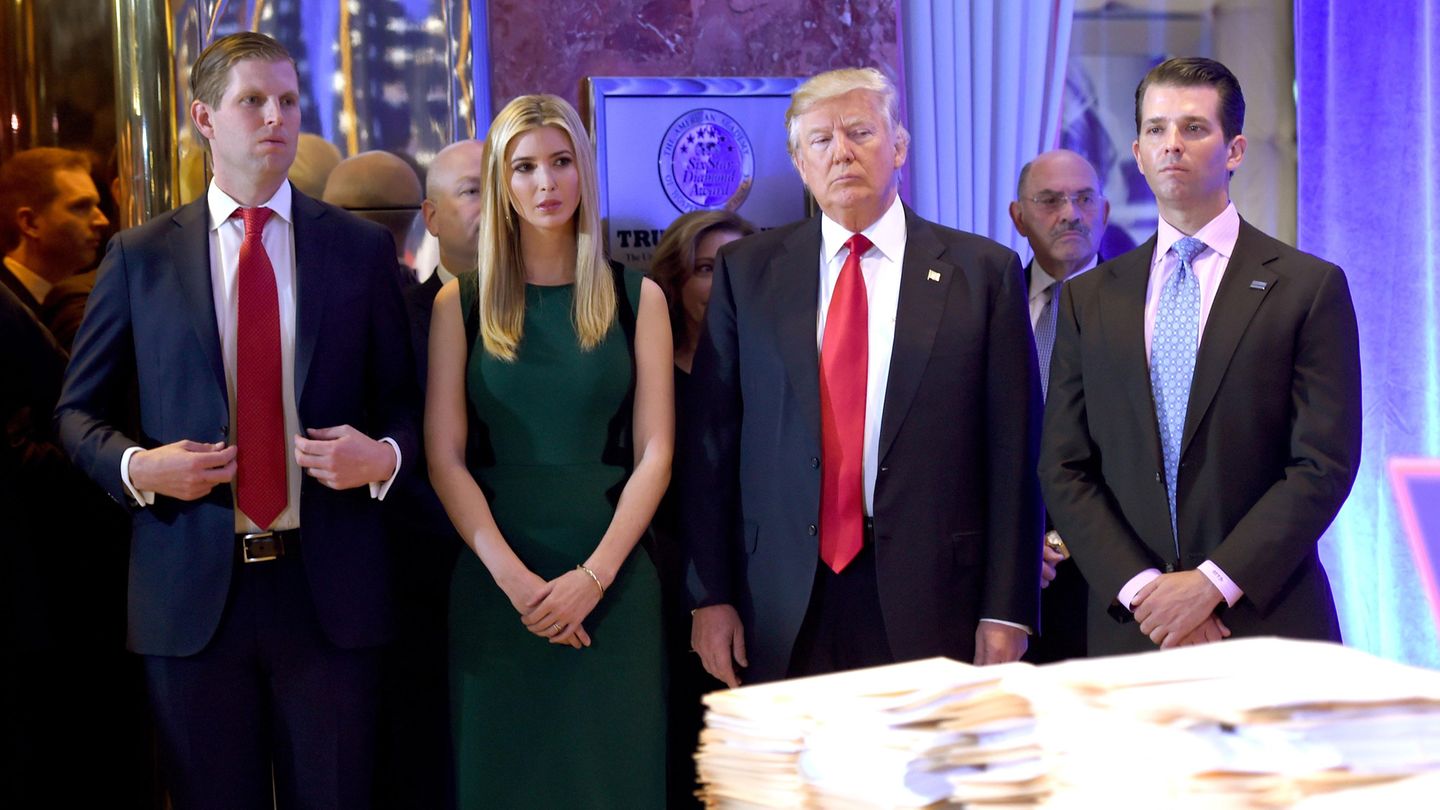 assets manipulated?
New York prosecutor charges Trump clan with fraud – what does that mean?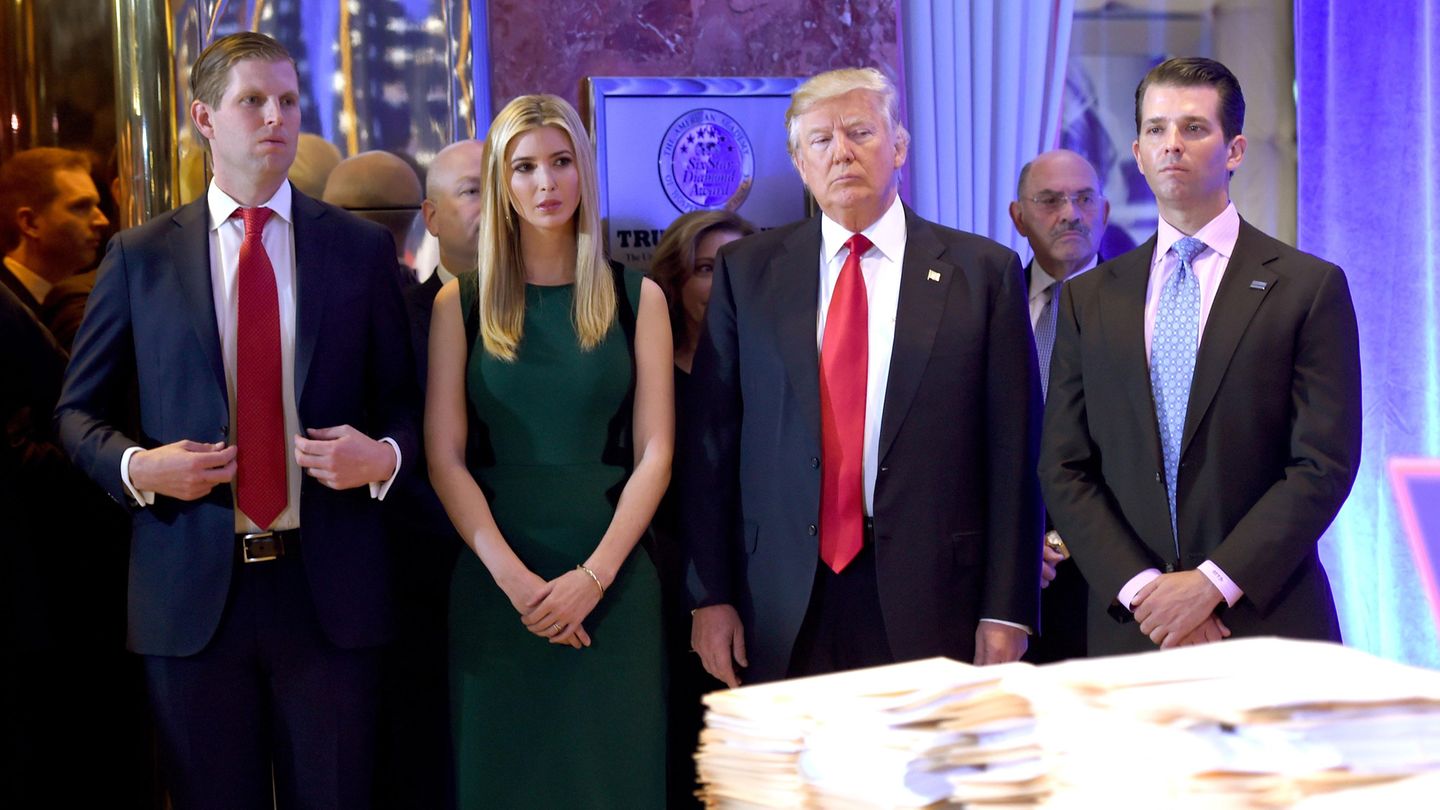 A civil lawsuit alleging fraud has now been filed against Donald Trump and three of his children. This makes his list of legal troubles longer. What does this mean for the future of the ex-president?
New York prosecutors have filed charges against Donald Trump and his children Donald Jr., Ivanka and Eric. Why is?

Prosecutor Letitia James is suing the management of the Trump-Organization for fraud. Put simply, she accuses senior family members of misrepresenting the value of the company. In order to obtain loans, they would have increased it impermissibly, in order to save taxes, they would have reduced it impermissibly.
What penalties will the Trump clan face if found guilty?

Since this is a civil lawsuit, none of the Trumps will go to jail. Attorney General James says she wants the company to pay $250 million in damages. In addition, neither the ex-president nor his three children ever again be allowed to hold a board or directorship in upstate New York. In addition, they should be prohibited from taking out loans or buying real estate for the next five years.
Who is the victim of the alleged manipulation?

"Donald Trump mistakenly inflated his fortune by billions of dollars to unjustly enrich himself and to trick the system - and with it all of us," said the lawyer James to their statement of claim. According to their investigations, Trump and the other defendants misvalued assets in more than 200 cases. Deutsche Bank had also granted the Trump Organization numerous loans, possibly on the basis of incorrect information.
How are Donald Trump and his children reacting to the lawsuit?

His company said: "As we all know, today's indictment has nothing to do with the facts or the law. Instead, it's about politics, quite simply." Trump himself presented himself as a victim and called the action "another witch hunt" against him. He suspects that Attorney General Letitia James wants to make a name for himself at his expense. In the US, positions like hers are elected, and James himself will be up for re-election in November. Son Eric Trump wrote on social media platform TruthSocial: "Letitia James is the most corrupt Attorney General in the history of the United States United States – During the election campaign she promised to sue my father." Daughter Ivanka has not yet spoken publicly.
Does this lawsuit affect Trump's political future?

That is not foreseeable yet. For one thing, it's unclear whether he and his children will be convicted at all. Experts believe it is unlikely that the likely multi-year process with options for revisions and renegotiations before the election in November 2024 would lead to a conviction. If he is acquitted, his belief that he is a victim of a "witch hunt" will be confirmed. But he will presumably keep the story even if he is convicted. It is possible that the increasing number of legal disputes is deterring those voters and supporters who voted for Donald Trump not out of conviction but for a lack of alternatives.
How many cases are currently under investigation against Donald Trump?

In legal matters, Trump is a professional. In the course of his life he was already involved in around 3500 such disputes. Almost two dozen cases are still pending against him:
That The US Department of Justice, the country's top prosecutor, suspects him of embezzling government documents, violating espionage laws and obstructing the work of the judiciary. The reason for this is the numerous documents (including state secrets) that Trump took to Florida when he left the White House – presumably illegally.
In Georgia, he is being investigated for alleged voter fraud. The reason was his attempt to change the result of the 2020 presidential election there in his favor, according to the competent prosecutor in Fulton County. Trump had as president then-state election commissioner asked to "find" the votes needed to win him.
In four cases, against the ex-president because of his Role in Capitol Storm January 6, 2021 determined. Essentially, he is accused of planning the riots and inciting the demonstrators to violence.
A new lawsuit has been filed in the case of author E. Jean Carroll, who accuses Donald Trump of raping her in a department store dressing room in the mid-1990s. Under a new law, Carroll is now suing the businessman for physical harm and intentional infliction of mental distress caused by the sexual abuse.
There are also other investigations into fraud and tax evasion, among other things. New York Attorney General Letitia James has also announced that she has also submitted her findings to the IRS and the District Attorney's Office for possible criminal investigations.
Sources: DPA, AFP, Just Security.org, "The Hill"