New series "Bosé" at Paramount+: Ignorance protects against boredom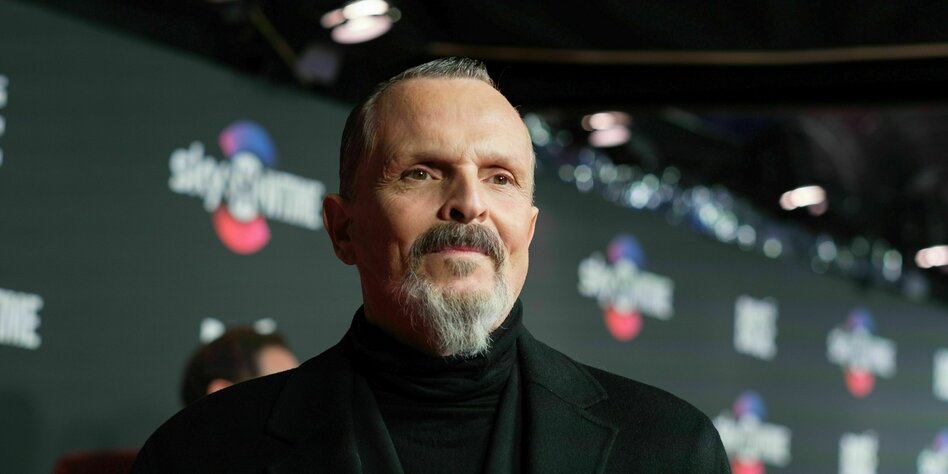 "Bosé" wants to be the exciting biopic of a bisexual artist icon from Spain. But that has little to do with reality.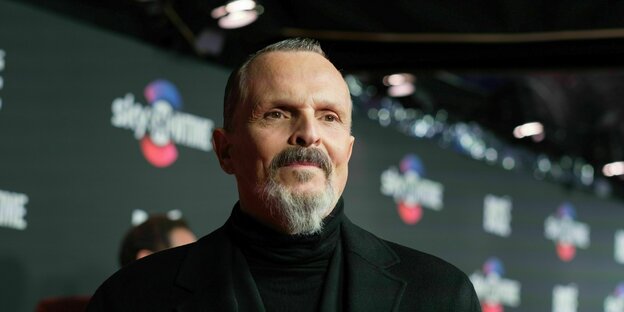 He is considered one of the most successful singers in Spain, released over 20 albums in the course of his almost 50-year career, and later worked with Shakira and Ricky Martin, among others. In Latin America, but also in Italy, his records sold millions of copies, and he filled stadiums and tabloids alike. Miguel Bosé.
Bosé was also active as an actor and appeared in films by internationally renowned directors such as Pedro Almodovar ("High Heels") or Dario Argento ("Suspiria") with. Nevertheless, Bosé is only known to a few in this country.
That's also why the miniseries named after him, the over Paramount+ can now also be seen in Germany as a promising discovery. And because of the way the streaming service announces "Bosé". The story, which begins in the mid-1970s, is said to be about nothing less than an artist "whose unique personality was destined to break with tradition while Spain was in transition." The trailer, in turn, promises a brightly colored tour de force through an im artistic and political sense of resistance. Flamboyant stage performances meet explicit sex scenes with men.
It's almost as if one were expecting the latest work by extravagant TV mastermind Ryan Murphy, who, with projects bursting with self-confident queerness such as "Pose", "Hollywood" or "Halston", is more for genuine LGBT representation in the world of series has done than any other director of our time.
That's clearly not the case with "Bosé": what really remains of the series is a kind of sad testament to how far apart marketing framing and actual content can be.
The first Spanish original production of Paramount+ is not a failed series in itself. However, "Bosé" proves to be an extremely rare example of the fact that a biopic that actually lives from the prominence of the person portrayed does not necessarily have to be at a disadvantage if the protagonist is at the center of the audience at least in some markets is unknown. On the contrary, the entertainment value of the series increases once you are unfamiliar with Miguel Bosé.
First of all, because showrunner Nacho Faerna confines himself almost entirely to a tame retelling of the long career and private life of the protagonist, contrary to what was announced. Except for changes between the linearly progressing past and the present of the series, the late 2000s, it largely manages without narrative tricks and dramatic escalations. So "Bosé" only promises a certain amount of excitement if you don't already know who it is.
Between extravagance and secrecy
The plot begins with 21-year-old Miguel (José Pastor), who is just starting out in cinema roles and is in constant conflict with his mother and father. As the son of the popular Spanish matador Luis Miguel Dominguín (Nacho Fresneda) and the Italian actress Lucia Bosé (Valeria Solarino), he is overshadowed by famous parents.
The desire to emancipate himself from their influence becomes a major motivator in his career. Trying neither to become like his macho father, who divided the family with his notorious cheating, nor to succumb to bitterness like his mother, the main goal for his private life.
However, none of this really works for him. During his first film shoot, he has an affair with a female co-star and is also cheating on his partner with an Italian politician. Over the course of the six episodes, each named after one of his pop songs, Miguel repeatedly embarks on dubious amorous adventures, but he keeps his relationships with men a secret.
It's entertaining to follow, but "Bosé" fails to use this pattern for more in-depth character development. The fact that the series serves the tiresome cliché that bisexuality always goes hand in hand with infidelity through the erratic sex life of its hero cannot be blamed on the series, since it is a biography. But it is true that marketing attempts to stylize Miguel Bosé counterfactually as a queer activist. And the series itself does not cover this portrayal either: it never shows him fighting for queer issues, except indirectly in a TV interview in which he (played by Iván Sánchez) publicly denies having contracted HIV – even if the press had previously reported otherwise.
Of course, one can give credit to Miguel Bosé for breaking with gender stereotypes simply because of his comparatively feminine appearance. However, the series also misses an important opportunity here: It tells of the sexuality of its protagonist with almost no social context, the prevailing conservatism in Spain immediately after Francoism.
That's what the series suffers from in general: the far too strong focus on Miguel Bosé himself. Precisely because his story ultimately turns out to be not that fascinating and despite all the tragic potential it always remains in an unspectacular balance.
However, "Bosé" suffers from the protagonist in a more serious sense. And knowing about it ultimately irretrievably ruins the entertainment value of the series: the artist himself was actively involved in the writing process. This not only explains the uncritical handling of some plot elements. The series also does not address the fact that Miguel Bosé doubted the existence of Corona and spread conspiracy stories about alleged 5G chips in the Covid vaccine. "Bosé" suddenly looks like a glossy counterpart to the planned Wendler show. Except that Paramount+ didn't back down.