New sanctions against Russia: EU seeks answers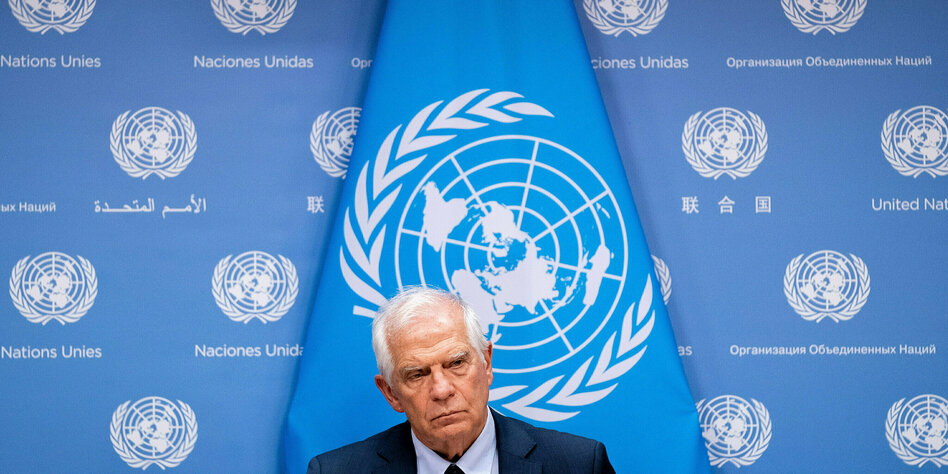 After Russia's announcement of partial mobilization, the EU wants to impose new sanctions. An oil price cap and a diamond embargo are under discussion.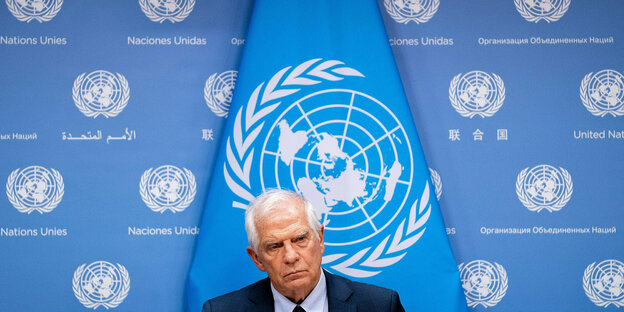 BRUSSELS taz | That's never happened before: On the edge of the UN General Assembly The EU foreign ministers met in New York to seek an answer to the Russian escalation in the Ukraine war. "We will examine new restrictive measures, we will pass them," said EU foreign policy chief Josep Borrell after the hastily convened special session on Wednesday.
That should work quickly and decisively. Borrell emphasized that it was about sending a powerful message after the speech by Kremlin chief Vladimir Putin. EU Commission President Ursula von der Leyen was also combative. "We are ready to impose (...) further economic costs on Russia," she said.
But the announcements from New York were not well received in Brussels. EU correspondents complained because von der Leyen only spoke to CNN and not to European journalists. Diplomats wondered what sanctions are actually meant. The Europeans had already run out of breath in the summer.
The last sanctions package was just a package full of small-scale measures that should hardly hurt Putin. The EU shies away from the big hammer - a gas embargo - for fear of the consequences for the domestic economy. And so the next, eighth package of sanctions is likely to be rather meager. There could be a price cap on Russian oil and a Embargo on diamonds included, say insiders in Brussels. However, these measures have been discussed for weeks. The group of seven important industrialized countries (G7) has repeatedly announced the price cap. How it will be implemented is still unclear.
There is no common strategy
It is also unclear whether the EU will achieve the unanimity required for sanctions. Said before the crisis meeting in New York Hungarian Prime Minister Viktor Orbán in Budapest that he would work to end the sanctions. The punitive measures have driven up gas prices and inflation, which must stop.
Orbán is not the only obstructionist. Greece and Cyprus also have concerns - their shipping companies deliver Russian oil all over the world and reject tough conditions. And then there's Italy: the extreme right could come to power in Sunday's elections. It is completely open whether she will support new sanctions.
In New York, the EU displayed its determination, but unity is crumbling in Brussels. This applies not only to the sanctions, but also to arms deliveries. So far, there has been no common strategy: should Europe isolate itself completely from Russia – or should it still be possible to keep escape routes and channels of communication open? Should Russia not win, or must Ukraine win?
So far, no one has looked for answers in Brussels. At the same time, Putin is increasingly openly challenging the EU. In Ukraine, Russia is dealing with the "military machinery of the collective West," he said in his speech. This probably also means Germany and other EU countries. So far they have avoided direct conflict with Russia.
But now the risk of a confrontation increases. One would like to know how the EU intends to deal with this. Does it continue to rely on sanctions and weapons - or does it also try to de-escalate? The spokesman for Borrell said in Brussels that channels of communication with Moscow were kept open. But he did not want to reveal how they are used.