New restaurant concept in Berlin: "Supplier ando can take a shit there"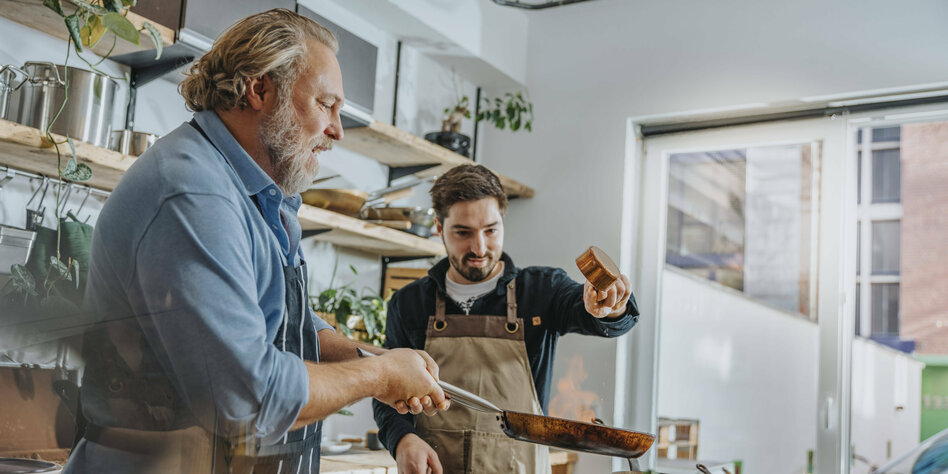 In the Berlin restaurant auto:tos neither cooks nor waiters work, instead the guests look after each other. Our columnist tried it.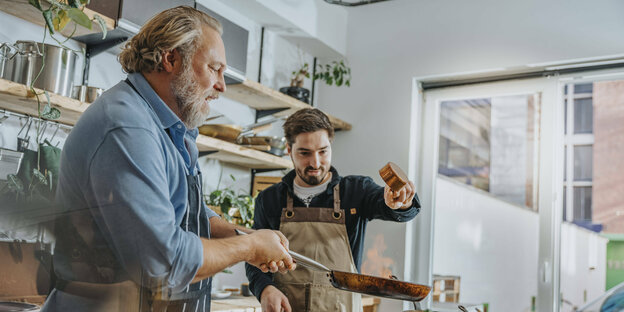 As a food columnist, I'm always willing to try out new concept nonsense, and of course I'm in the right place in Berlin. Here there are Zero Waste Restaurants, dark restaurants, Gourmet dessert restaurants, insect restaurants, Open fire restaurants – and recently also the au:tos. The first restaurant where the guests cook themselves.
This is a logical consequence of the customer integration trend. We assemble our shelves ourselves, we scan our goods in the supermarket ourselves, and now we also cook ourselves. On a Saturday afternoon, I stand with eight other guests in a spacious kitchen that used to be part of a kindergarten in GDR times . Everyone is supposed to prepare a starter, main course or dessert for three people and these courses are then served by three other people.
An important rule: Everyone comes alone. "Our mission in life is to bring people together," says Jannis, one of the operators of the au:tos. "In the To the workshop in St. Gallen the guests can cook. But that wasn't radical enough for us."
Jannis is in his mid-thirties with an indoor hat, just like his comrade-in-arms Leon. The two have done many things – brewed craft beer, marketed vegan straws, ran a padel tennis school – but never cooked. "But we don't have to do that here," says Leon and laughs.
We do that for that. And how! Where well-rehearsed kitchen brigades perform a silent and elegant ballet, it's like an F youth play. Everyone is running around, something is always falling, but at some point we are done, exhausted and satisfied. Now it's time to dine. For me there is a fennel-orange salad from Moritz (very basic), stuffed aubergines from Louisa (the filling is lukewarm, but the charm lies in the imperfection) and a cloudberry-lemon sorbet from Svea (really delicious!). My risotto also seems to be a hit.

This text is from the weekly. Our weekly newspaper from the left! Every week in the Wochentaz, the world is about how it is – and how it could be. A left-wing weekly newspaper with a voice, attitude and the special taz view of the world. Every Saturday new at the kiosk and of course by subscription.
An evening costs a whopping 40 euros, plus the ingredients, which of course everyone brings with them. People are happy to pay for it, although the motivation varies greatly. Tanja is looking forward to "doing something with her hands again", Nuri is hoping for culinary innovations, and Torsten is wild about cooking with professional equipment. Because it doesn't matter whether it's a sous vide cooker, birch wood grill, KAI Shun cutting knife or Moulinette – in the car there is everything.
Over a concluding glass of natural wine, Leon and Jannis talk about further plans for the auto:to. Several cameras will soon be installed. If you want, you can then get a video of the entire evening. "As if you were part of a TV cooking show!" Cost: a few hundred euros. "The idea came to us in the water ride at the Oktoberfest, you could buy photos of yourself there at the exit."
And an app is also in the works. People who cook for each other all over Berlin – "Supplier ando can take a shit there".