New novel by Dörte Hansen: Behind the Whalebone Fence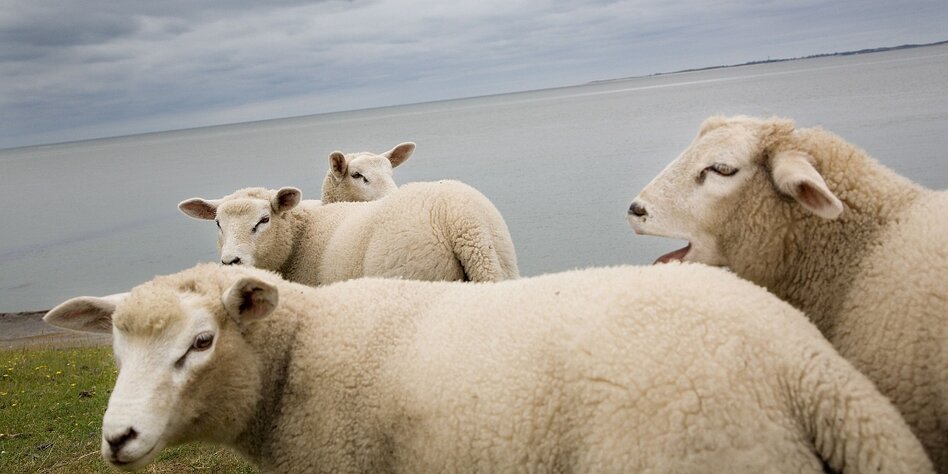 Dörte Hansen's novel "Zur See" is set on the North Sea. He portrays a family of old island nobility and wistfully says goodbye to the good old days.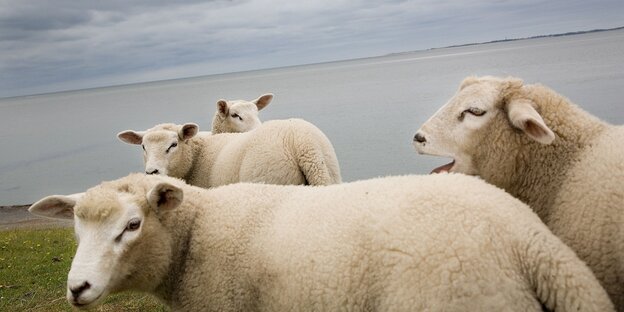 If life changes everywhere, it probably changes a little more slowly on an island, but still so. A nameless North Sea island is the setting for Dörte Hansen's new novel. This is where the five members of the Sander family live. "Old island nobility" are the Sanders. They have lived on the island for generations, and their old home behind a traditional whalebone fence is the finest around. But behind the calendar page idyll, not everything is in order.
Twenty years ago, Jens Sander, once a captain at sea, left his family to hole up on a remote dune as a bird keeper. Hanne, his wife, still makes the beds in their old-fashioned guest rooms, which nobody sleeps in anymore because today's bathers prefer the comfort of modern apartment hotels.
The three grown-up children have their own problems; and it seems that the eldest son, Ryckmer, suffers the most. He is also a trained captain, but after his ship was almost swallowed up by a giant wave, he can no longer go to sea and needs a beer for breakfast.
Daughter Eske, tattooed like a sailor, works as a geriatric nurse, keeps herself alive with heavy metal and suffers from watching one island generation after another die. Henrik, the youngest of the siblings, earns money as a lifeguard in the summer and otherwise builds sculptures from flotsam. ("Strange creatures," says his sister, "scarecrows," thinks his mother.) As an artist, he is now a "made man," as it is said at one point.
Moved to the mainland
The novel alternately tells about the life of all family members, in between also about the needs of the pastor, whose wife has moved to the mainland and only visits her husband on weekends. And Pastor Lehmann also has difficulties with his belief in God…
Each individual character in the novel carries their worries and needs around with them alone. Why the apparently so self-sufficient Henrik is the only one whose perspective the novel never takes up, so we don't learn anything about his potential worries and needs, only becomes apparent at the end. Henrik must remain an enigma for this novel.
Dörte Hansen knows characters. Although the characters in the novel, on the one hand, seem a bit like they were taken from a type catalogue, if you briefly outline their characteristics, on the other hand all the characters have so much life of their own that behind the narrative surface a depth can be guessed that is only hinted at.
Life is changing
But "Zur See" is not primarily a novel about the people it tells about, but about the life they represent. A novel about life on an island that will never be the same again: no more wives of sailors longingly stand at the quay, waiting for their husbands to return. No more whalers live in the whalers' houses, but wealthy second-home owners from the city. Former shrimp fishermen dress in striped fisherman's shirts to operate tour boats.
The characters in the novel are, as it were, trapped in an in-between realm. Living life as it used to be has become impossible. But how are you supposed to live on this island? This is not yet clearly defined. Life is changing.
But can this change really only be bad? With all due respect for the author's ability to create characters and atmosphere, the implicit bass lamentation that runs through the entire novel gets annoying after a while. With its deeply inscribed melancholy and its cultural pessimism, "Zur See" is a decidedly one-sided and therefore unfortunately not completely uncheesy swan song to the (good?!) old times when life on the island was hard, but everyone had their place.
The plagues of the 21st century
And today? Island life is dominated by weekend visitors, summer house owners and surfers, who only appear as disruptive elements in the novel. It is certainly a bitter truth that today's island life is only possible at all because of tourism.
But when it comes to livelihood change, no island is an island. Elsewhere, too, people are struggling with excessive rents, overtourism and the other plagues of the 21st century. The Sanders just haven't noticed yet.