New law against money laundering: "The FDP protects the wrong people here"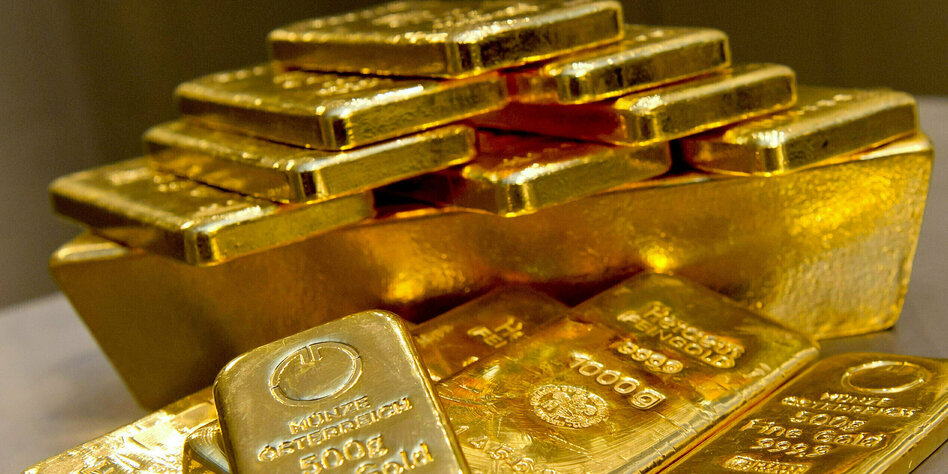 The Bundestag passed stricter rules against money laundering on Thursday. SPD financial expert Carlos Kasper is only half satisfied.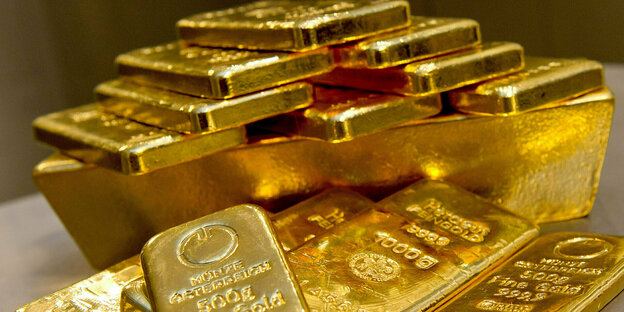 taz: Mr. Kasper, Germany is considered a paradise for people who want to hide assets or launder money. Sanctions imposed on Russian oligarchs are difficult to enforce. Why is it so difficult to take action here?
Carlos Kasper: In Germany, we generally know far too little about who owns wealth and where it comes from. One of the reasons for this is that we have too little data. For example, there is no central digitized land register where we could call up who owns which property. And so far in Germany it is still possible to pay for real estate with cash, gold, precious stones or platinum. We ban that now.
But aren't there analogue land registers in which the owners are entered?
That's correct. On the one hand, these cannot be searched across the borders of the federal states. On the other hand, it is not automatically possible to determine who can actually dispose of the property. If, for example, a GmbH is entered as the owner, it is not clear from the land register who owns the GmbH. You would have to look at the transparency register for this. It should be noted there who is the beneficial owner, i.e. who holds more than 25 percent of the company.
Carlos Kasper, SPD, is a member of the Finance Committee of the Bundestag. Previously, he worked as a customs officer in financial control/undeclared work.
That is now changing with the Sanctions Enforcement Act, which the Bundestag passed on Thursday?
The federal states need another 9 to 15 years to digitize their land registers. That's why we as a federal government have to use a trick. Notaries are now required to report real estate data to the Transparency Register. In addition, we now ensure that companies must at least justify when they state that the beneficial owner cannot be identified. And foreign companies that have real estate assets here have until June 30 to declare who owns them.
Are there consequences if the company cannot determine the owner?
Unfortunately not. That would have been the wish of the SPD, we would even have gone so far as to say that if you cannot name the beneficial owners, then you are no longer allowed to participate in legal transactions. But the FDP did not want that.
You already said that real estate can no longer be purchased with cash, gold or platinum. But otherwise yachts or other goods can still be paid for with cash. Why isn't there a limit?
As the SPD parliamentary group, we wanted a cash limit of 10,000 euros, but the Federal Ministry of Finance wants a general cash limit to be introduced at European level first.
So it would be possible to regulate this nationally. On what grounds is it rejected?
It is claimed that cash is freedom and capping cash would restrict people's freedoms.
Says the FDP?
Yes. But in my opinion, the FDP is protecting the wrong people here. In fact, no one pays anything over 10,000 euros in cash, these are just criminals moving money from A to B.
So does the FDP protect money launderers?
I would not go so far. But the cash limit was not in the coalition agreement either, and the FDP was very strict against it.
What loopholes remain despite the law?
We continue to have a big problem with share deals, it is still possible for companies to acquire shares in other companies and thereby change the owner of real estate or land. We have at least gotten a test order from the federal government on how we can improve there.
Conclusion: It is still easy to launder money and disguise your property in Germany?
The law is another important building block towards better money laundering control.
The Financial Action Task Force criticizes the fragmented responsibility in Germany when it comes to enforcing sanctions and combating money laundering. Christian Lindner now wants to create a new higher authority, but this too is met with criticism, for example from the police union. She thinks it would be better to strengthen customs investigations. How do you see it?
That's my wish too. Now we are making sure that the federal government assumes responsibility for enforcing sanctions, that is correct. We are doing this in a new authority, the Central Office for Sanctions Enforcement. I would have found it better if we had used existing structures at the Customs Criminal Police Office. The offices are distributed throughout Germany. A central registry for sanctioned assets makes sense. But the first thing to do is to find out. In the case of the oligarch Alisher Usmanov, who is considered Putin's governor in Germany, we were dealing with a yacht in Hamburg and a house on Lake Tegernsee. The local authorities have to investigate, and such a central office cannot do that. Although it has its own investigative powers, it always has to ask the state investigative offices for administrative assistance from other offices. This can take a while. I am very surprised that the FDP, which is always in favor of a lean state, wants to set up a new authority.
How many staff will the new central office have?
A total of 122 positions are planned, and up to 90 positions are to be filled next year.
Doesn't sound like much at first.
It will be difficult enough to find staff for this. One problem that I pointed out is that you get a hazard allowance from the customs investigation offices, but not from the central office. It's going to be difficult to get people to switch. However, as parliamentarians, we have agreed to check again whether the Federal Finance Minister's plan can be implemented in this way.