New head of government in France: Experienced and loyal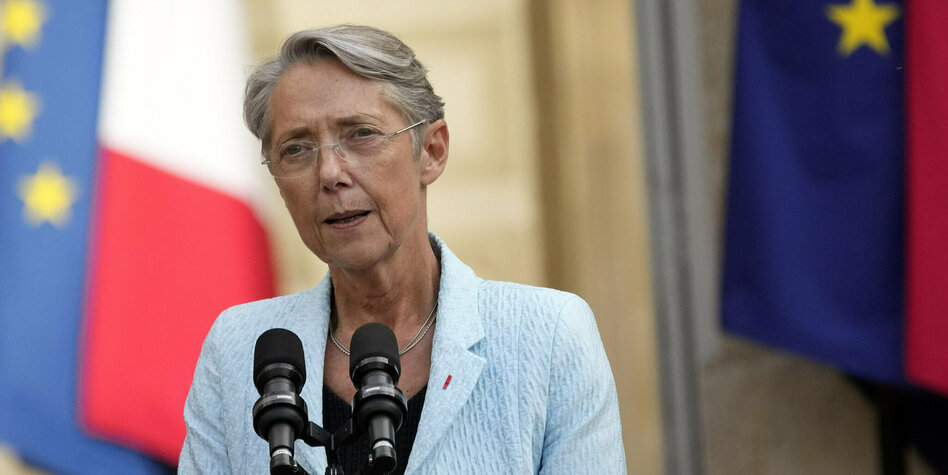 Elisabeth Borne becomes the new Prime Minister of France. Previously, she held various ministerial posts. Macron should not overshadow them.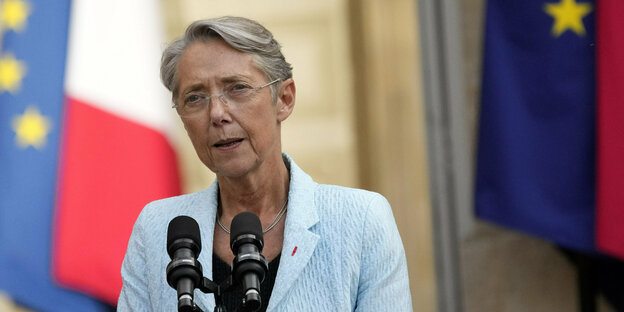 PARIS taz | As expected, former French Prime Minister Jean Castex handed in his resignation on Monday afternoon. President Emmanuel Macron has nominated 61-year-old Elisabeth Borne as his successor, whom he has known as an efficient and loyal colleague since 2017 due to her work in cabinets of ministers.
There had been speculation for days about who was most likely to meet the criteria defined by Macron. If possible, a woman with experience and commitment to environmental and social issues, he said a few days ago.
That would have fitted a whole range of personalities from left to right. But Macron kept secret the choice he made days ago.
Among those often speculated about were celebrities like ECB Chair Christine Lagarde and UNESCO Director-General Audrey Azoulay, whom Macron would ultimately prefer to see in their current international posts.
Experience as Minister for Transport, Environment and Labour
Borne in Paris in 1961 has a degree in engineering. Since she held leading positions at the state railway SNCF and the Paris Metro before she worked as an employee of various ministers, she is considered a transport expert.
She therefore became Minister of Transport in 2017, then responsible for environmental issues in the government and finally Minister of Labor and Social Affairs in 2019. Le Figaro sees her as a "left-wing technocrat". Left probably because before the founding of Macron's "En marche" movement, she tended to sympathize with the socialists.
What counts for Macron is that, as with former top official Castex, he knows that she will hardly use her office to pursue her own political interests.
The fact that Macron's first head of government, Edouard Philippe, was quickly more popular than himself is something the president still has a bad memory of. In any case, in France the prime minister should always play second fiddle, with the president acting as the soloist and conductor.
Borne is considered authoritarian, but also absolutely loyal
Borne, who is described by former employees as authoritarian but absolutely loyal, he does not have to fear that she will scold him or even try to outshine him.
It took a full thirty years for a woman to head the government in France again, and only for the second time. Socialist Edith Cresson was the first in 1991 during François Mitterrand's presidency.
Elisabeth Borne was nominated as "Première ministre" by President Macron on Monday evening. The linguistic feminization of their official title is a noteworthy novelty, because France is enormously behind in this area as well. Cresson, who knows how much France's politics are still shaped by sexist discrimination and prejudice, wished Borne "bon courage".
Can France now expect a feminist turn in politics and governance from the Prime Minister? With the election of the previous labor minister, Macron probably wanted to send a signal of continuity.
The opposition is not expecting anything spectacular. Expected by Borne, who is responsible for worsening unemployment insurance benefits with a reform the left Jean-Luc Mélenchon on the contrary, a "prelude to a second series of social abuse". Greenpeace says on the balance of the former Environment Minister Borne, her promise to achieve the climate goals was "probably the biggest lie of Macron's first term".