New album from drummer Makaya McCraven: Soloing on Silk Sheets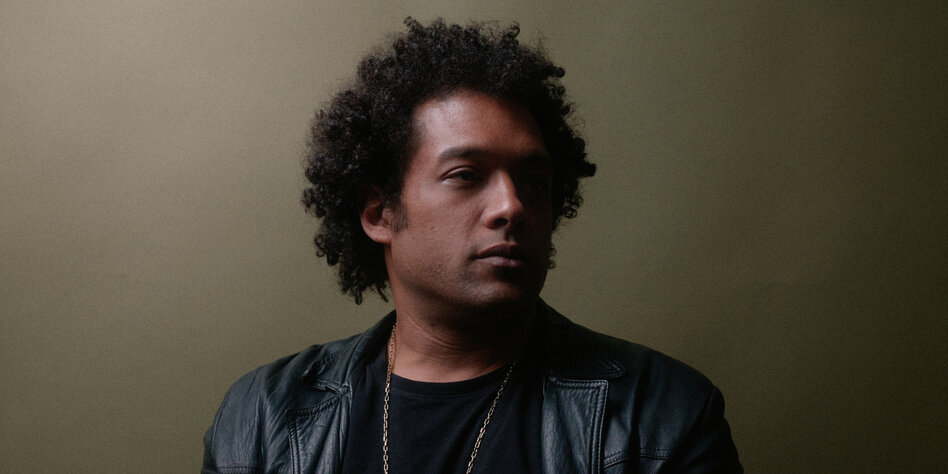 Jazz that almost sounds like instrumental R&B: "In These Times" is the new album by drummer Makaya McCraven, this time composed.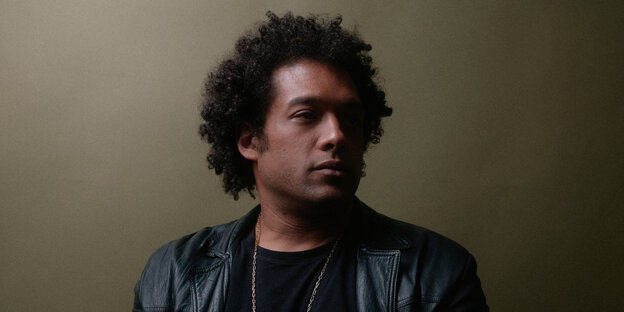 When Chicago drummer and bandleader Makaya McCraven released his album In the Moment in 2015, he revealed in the songs a practice that had completely transformed his sound. In a brilliant way, she ensured that McCraven was catapulted into a larger orbit beyond the jazz scene: every week he had on a small scale the year before Chicago club The Bedford took the stage to see some of the city's top musicians.
He recorded the entirety of the loose, groove-based sessions that emerged. In the end, 48 hours of raw material had come together, which McCraven meticulously reworked in the studio, remixed and presented on the album in compelling final versions.
What was unique was how the 38-year-old had transferred the editing work on the console into his composition process, so that fragments of rhythm or melody, for example, which originally had nothing to do with each other, became coherent songs. These internalized McCraven and his people and in turn plowed the music on tour.
Cut & paste on the mixer
The US artist has mostly remained true to this sophisticated cut & paste technique on the albums that have been released since - with astonishing success. At Makaya McCraven concerts and a changing line-up of musicians: inside, a new intersection emerges from the carefully crafted mixture through improvisation, somewhere between modified material and completed compositions.
Now Makaya McCraven is upping the ante with his new album "In These Times". It is said that the new songs were created in the seven years since "In the Moment". In any case, he approached the composition process more conventionally and, instead of sampling miniatures from jam sessions, arranged song ideas on sheet music. There was never the slightest doubt that McCraven, son of Hungarian musician Agnes Zsigmond and longtime Archie Shepp drummer Steve McCraven, is a master of the shooting range himself.
His seemingly deeply relaxed ability to drag beats and turn them upside down makes all the difference. Makaya McCraven is also a master at conducting his combos from the drums and manipulating his playing in such a way that all the listeners' emotional switches are activated. He surrounds himself with excellent colleagues for whom improvisation is easy.
courses in efficiency
McCraven concerts are courses in efficiency: the computer-generated songs are brought to life with lots of fireworks and rhythmic variety. But: In the end, the performances sometimes get a bit too nerdy and predictable. They want to make us believe they are jazz, but: They lack elements of surprise. The music lacks that hint of anger that will mark the most dangerous jazz in 100 years.
None of that matters much to In These Times. Ultimately, the music is staged like an R&B instrumental album laced with jazz vocabulary. There is virtuoso soloing on almost all of the eleven tracks. Notable are trumpeter Marquis Hill, saxophonist Greg Ward and harpist Brandee Younger. Her laconic contributions would be more likely to be found on a 1970s soul album than on a contemporary work.
McCraven deliberately evokes the 1970s as a sound era: the arrangements share the silk sheet sensuality of that time. The song "Dream Another" is roused by Younger's flamboyant arpeggios, jagged pizzicato patterns from a string quartet, and the nasal twang Matt Gold conjures from a Danelectro baby sitar. It's a sound profile more reminiscent of Philly soul band Delfonics than Delfayo Marsalis. And that too, although there is no singing here.
Pointillistic marimbas
The album begins with a burst of applause and a speech from an unknown man who, in an old interview with Chicago author Studs Terkel, pledged his solidarity with the leaders of the civil rights movement and their causes. In addition, a cascade of pointillistic marimbas, played by Joel Ross and cymbals, show the rhythm its way.
However, before we can enjoy the beat, with which McCraven pushes all the music as usual, it initially sounds ballad-like due to an opulent string arrangement. Gold's mini-sitar and a De'Sean Jones flute decorate this wonderful thing. Only then does Ward launch a fat solo, that of one 1970s Motown Masterpieces could come from.
The following piece "The Fours" also begins with a subdued drum pattern before Junius Paul's muscular bass lines take over the direction. Other instruments intervene contrapuntally until the bandleader joins in with routinely looped drums and crooked handclaps. There are no solos, instead the arrangement shines here: McCraven shifts the contributions of his fellow players as if at the drawing board, thus creating a constantly shifting rhythmic fantasy landscape.
It was well known that he was a gifted beatsmith on the mixer and on the drums. "In These Times" now features an XL version of his style. But McCraven doesn't force himself on jazz because of this. He listens carefully and develops ideas from the world of black music and beyond into something of his own.
Although the highlight "Lullaby", a piece that sounds delicate above all through Younger's harp and a violin solo by Zara Zaharieva, is not his: It is based on a composition by his mother together with Péter Dabasi and indicates the direction in which it will go in the future: a fusion of McCraven's multicultural heritage with the artistic ethos of the music universalist.
From English by Julian Weber