Naidoo's departure from conspiracy belief: it can only get better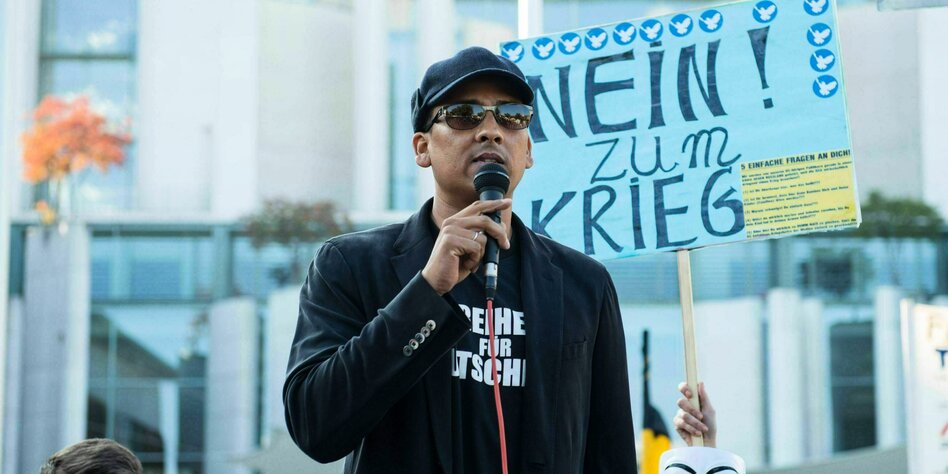 Xavier Naidoo publishes a video in which he distances himself from "right-wing and conspiracy groups". A good start, but not enough.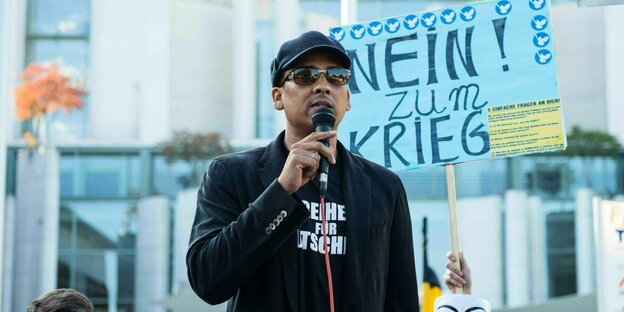 Xavier Naidoo surprised his fan base on Tuesday – and many others, some of whom have been critical of him for years. Not by spreading conspiracy ideological content. Instead he has on Youtube and on Instagram shared a video in which he apologized for "irritating and provoking his close environment, fans and other people with disturbing statements". He distances himself "from all extremes", especially from "right-wing and conspiratorial groups". By Wednesday afternoon, the video had been viewed more than 500,000 times on YouTube and Instagram.
Now Naidoo says he has "said and done things" that he now regrets. He was "blinded by conspiracy stories". Even if he remains vague, doesn't say what exactly was a mistake, but what he may still believe now: the video is a start. However, his statement is not enough to bring him back into the circle of mainstream society, to perceive him as a person who opposes group-related enmity such as anti-Semitism, racism, homophobia.
Because Naidoo represented these hostilities himself for a long time. Only in December 2021 ruled the Federal Constitutional Courtthat the expert on conspiracy narratives at the Amadeu Antonio Foundation, Melanie Hermann, was allowed to call Naidoo an "anti-Semite". Naidoo has espoused conspiracy narratives such as children being held by an elite pedophile network on his social media channels. He drew parallels between the corona vaccination and the zombie apocalypse. In May 2021, YouTube blocked a video after a short time in which Naidoo and other musicians were singing against the corona vaccination.
In "I don't do that with you," he whispers into the mic: "This poison will never get into your body." QAnon movement is taken up and fitted into the world view. A vaccination center explodes in the background. In the same month, the music project "Diekonferenz" released the song "Heimat", in which Naidoo also participated – together with Hannes Ostendorf, the former singer of the right-wing rock band Category C, who was involved in an arson attack on an asylum center in Bremen in 1991.
Noticeable even before Corona
But Naidoo attracted attention even before Corona with conspiracy ideological statements. In 2011 he said in the "ARD morning magazine" that Germany was an "occupied country". The story of the ongoing occupation is a lie that is used especially in the Reichsbürger*innen scene. In keeping with this obvious ideological proximity, Naidoo stepped in in October 2014 at a "Monday Watch" in front of the Bundestag and spoke to the approximately 300 participants. In front of the stage: banners with inscriptions like "Peace treaty now. This is the only way we can free ourselves from the Allied diktat" and "high treason in the Bundestag". Booklets were distributed that spread the lie about the "BRD-GmbH".
So if you want, you can certainly describe Naidoo as a person who made both the myths of Reich citizens and those of QAnon even more popular in Germany and thereby contributed to the danger posed by rights.
Disconnect from the scene
And now the change of heart. In the video, Naidoo says he went through it because his wife is from Ukraine and he had to bring friends and family out of the country. He was "dismayed and shaken" by the "Russian invasion". He comes across as serious, composed and organized. He describes his "search for truth" during which he went astray. Finally, an apology and a request for forgiveness.
But if Naidoo is serious about it, if he wants to make amends for spreading conspiracy ideological lies among his followers and what consequences that may have had for us as a population as a whole, then this cannot be the end. There has to be a turning away from all the contacts he maintains in the milieu of conspiracy ideology – no matter how practical they may be. This departure could be interpreted as a sacrifice that he has to make out of remorse. But above all it would be a sign and self-protection. Because how is Naidoo supposed to get out if the people who supported him in his conspiracy delusion are still around him?
identify errors clearly
In addition, Naidoo must clearly state what mistakes he made. He must be clear about who he has influenced in terms of conspiracy ideology and on what occasion, or who he has directly or indirectly hurt through conspiracy ideologies. He can't talk vaguely of a "wrong path" and hope that the victims of his previous statements feel addressed and appreciated.
Ideally, an apology consists of several components:
1. "I'm sorry that,"
2. A clear statement of the error or fact
3. An explanation of why you committed the mistake or act
4. A statement of intent: "In the future, I want to… to make amends for my behavior."
So far, Naidoo has not been able to keep up this chain of apologies. The last point in particular is painfully missing in his video: What does Naidoo intend to do now?
He should speak out publicly and at every opportunity against conspiracy narratives. A dropout can be more credible for conspiracy believers than someone who has been arguing against conspiracy ideologies for years. Naidoo knows what it feels like to be sucked into a hole of lies. But he also knows what it's like to recognize this fall and try to free yourself from faith. These experiences can be valuable – if he expresses them publicly, not only for himself but also for all who are listening.