Musk bought Twitter: Now he wants it
After much back and forth, the super-rich Elon Musk has finally decided to buy Twitter. This preempts a court case.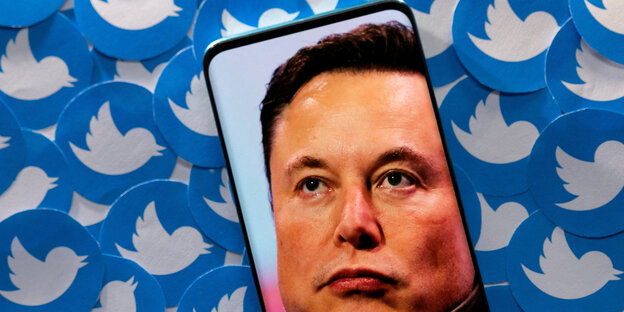 Tesla boss Elon Musk wants to buy the social media platform Twitter after all. His lawyer wrote in a letter to Twitter that the takeover conditions that were decided in April should apply. This was announced by the US Securities and Exchange Commission on Tuesday.
Since Twitter's shareholders agreed to a purchase by Musk months ago, the deal worth around 44 billion dollars could happen quite quickly – no matter how long the initiation took. Twitter has also already confirmed that it intends to sell: "It is the company's intention to complete this transaction.
Musk offered $53.20 per share to each shareholder in April 2022. Just a short time before, he had briefly declined a seat on Twitter's board of directors – presumably because members are only allowed to hold a maximum of 15 percent of the shares and not the whole thing. In the subsequent negotiations with Twitter, the price then changed again and ended up at $54.20 per share.
After various rounds of talks and negotiations, when the purchase actually seemed quite certain, Musk then changed his mind. The reason he gave was that Twitter had not shown enough transparency and didn't tell him exactly how many fake accounts there were on the platform. Twitter then sued Musk and Musk Twitter, because they had previously agreed that the party canceling the deal would have to pay a $1 billion fine to the other.
Musk wants Trump back on Twitter
The trial in the United States should have started on October 17th. Had Musk lost, it could have meant he had to buy Twitter after all.
The social dimensions of the possible Twitter purchase are not yet foreseeable. Some Donald Trump supporters are hoping he might return to the platform. The former US President was banned from Twitter after various failures after the storming of the Capitol in January 2021 and withdrew to his own social media platform Truth Social. Musk had announced that he wanted to bring Trump back.
He considers the decision to ban Trump from Twitter for life to be "morally bad and extremely foolish". "It alienated a large part of the country and ultimately did not result in Donald Trump losing his voice." Musk has made it clear several times that he does not support the permanent exclusion of users.
Apart from that, the character of Twitter will probably change. Musk has already announced that Twitter should work on a subscription model, no longer on an advertising model, and that money transfers should be possible.