Mullah regime's death sentences: Iran's bloody 15 minutes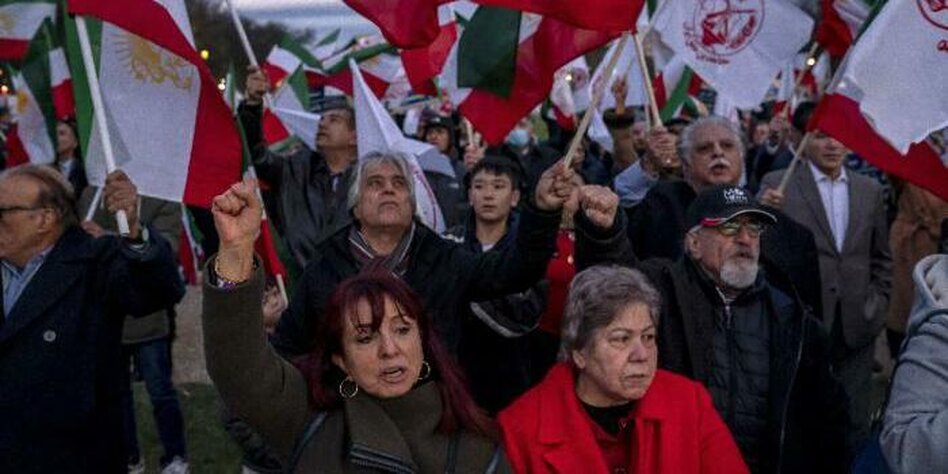 With the executions, the Iranian regime wants to intimidate the protesters. But it only achieves the opposite.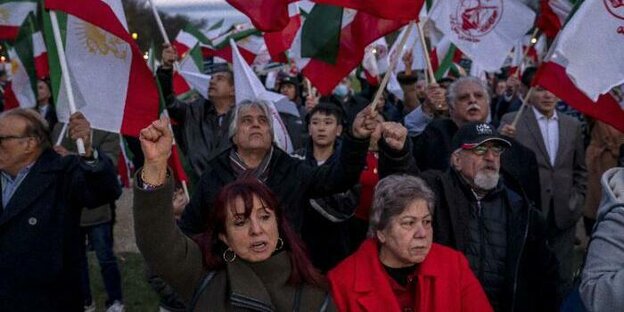 There is a quote attributed to Hannah Arendt. Iranian women are currently sharing it like a prophecy when asked if they will be able to overthrow the regime this time, after 43 years of the Islamic Republic. With their movement, which they have long called revolution, can they do what the generations before them failed to do? Her answer: "All dictatorships seem stable, and that 15 minutes before they collapse."
These 15 minutes seem to have dawned for many. "This revolution is safe," writes the famous – currently imprisoned – women's rights activist Bahareh Hedayat recently in an open letter from her cell in Evin prison. "Eliminating this criminal government will definitely be costly and risky, but there is no way around paying the cost and facing the dangers."
After three months, after around 500 deaths, more than 18,000 prisoners and one potential wave of executions, which was heralded on December 8 at the latest, can only be guessed at. Mohsen Shekari, 23, became the first person to be executed in connection with the current protest movement, four days later Majidreza Rahnavard. A few weeks after their arrest, without legal counsel, with forced confessions, presented in a mock trial, executed without the knowledge of the families.
At least 28 people face the same fate. According to human rights organizations, the list of potential death row inmates also includes minors, such as the two brothers Mohammad and Ali Rakhshani, 16 and 15 years old, from Sistan-Balochistan province. The fact that young people are also executed is nothing new in Iran. The age of criminal responsibility is nine for girls and 15 for boys. A law was passed in 2013 that allows judges to waive a death sentence if they doubt that the young person was sane at the time of the crime. But Iran's judges have made little use of it in recent years, according to an article by human rights lawyer Nasrin Sotudeh, who has been imprisoned herself for the International Society for Human Rights. In other words, there is no hope of mercy from the Iranian judiciary. Nevertheless, the desperate relatives try.
The protesters are not intimidated
The executions shake up a collective trauma from a time when this world public opinion did not exist
It is painful to see mothers and grandmothers step clumsily in front of shaky cell phone cameras and beg authorities and the world public to save their children and grandchildren. For example the radiologist Hamid Ghareh-Hassanlou, a doctor who has built schools in the most remote areas of the country. Or the rappers Saman Yasin and Toomaj Salehi. Salehi's forced confession was recently released as a perfidious video set to his own music. Or the two brothers Farzad and Farhad Tahazadeh from Oshnavieh, a small Kurdish town from which, according to Kurdish news agencies, six protesters were sentenced to death.
Mentioning their names is essential, any public can protect them. Therefore, the initiative of European politicians who sponsor those affected is more than just a nice gesture of solidarity. The sponsorships generate attention and pressure on Iran's rulers, the regime, which despite its pariah status still thirsts for international recognition. That is why Iran's sacking from the UN Commission on Women's Rights and the UN decision to set up a commission to investigate human rights violations in the country have historical significance. Never in 43 years has the Islamic Republic been condemned in this way on human rights. It was not for nothing that activists all over the world had tears of joy in their eyes when they heard about the decisions. For the first time, after all these years and protests, for a brief moment, world public opinion is focusing on the people of Iran.
The current executions shake up a collective trauma from a time when this world public opinion did not exist: the executions in the 1980s, immediately after the revolution, when dozens of opposition figures were executed every day, but also those who were in the wrong place at the wrong time became. A wave that would peak in 1988. At that time, revolutionary leader Ayatollah Khomeini issued a secret decree, according to which all "enemies of Islam" who were then in custody should be executed "as soon as possible". A "death committee" took care of the settlement. The inmates of that time only had to answer a few questions: Which party did they belong to? Were they ready to forswear her? Were they Muslims? Did they pray five times a day? Anyone who answered just one question "wrong" was killed.
At the time, Iran's President Ebrahim Raisi, as a young Deputy Attorney General, was part of the four-man death committee that sent at least 5,000 people to their deaths. It is not for nothing that Raisi is popularly referred to as the "ayatollah of mass executions." To this day, families are still searching for the mass graves in which their loved ones were buried.
Today, as then, the aim is to intimidate the population and signal to their own supporters: we have everything under control. But the protesters refuse to be intimidated. Despite all the dead, imprisoned, raped and executed. They're still screaming, "Woman, life, freedom." It's up to world opinion to keep listening and to make sure the last 15 minutes of this regime don't get any bloodier than it already is.