Military policy in Northeast Asia: Japan's rearmament outraged neighbors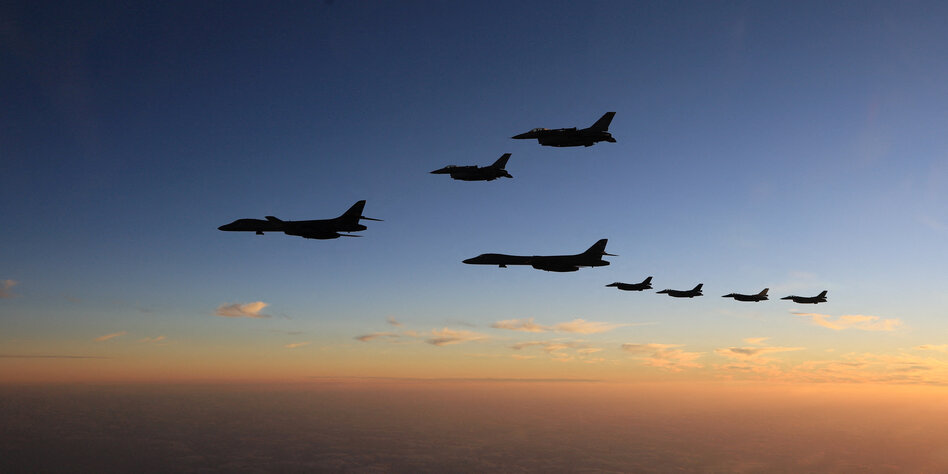 China, North Korea and Russia have criticized the "turning point" announced by Tokyo, which ended post-war Japanese pacifism.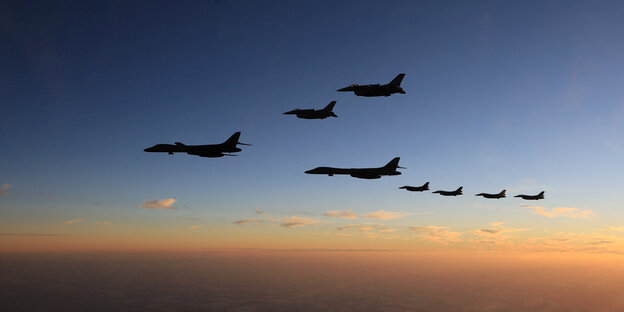 TOKYO taz | Japan's neighbors reacted to Tokyo's change of course in defense policy with sharp criticism. China's embassy in Tokyo said Japan's actions are provoking regional confrontations. Beijing is demanding that Japan stop using the "Chinese threat" as a pretext for its own military expansion.
In its new security doctrine of mid-December, Japan describes China's behavior in the region as the "greatest strategic challenge", thereby adopting a formulation from the security partner USA.
North Korea accused Tokyo of causing a serious security crisis on the Korean peninsula and in East Asia by changing course. The "war criminal state" Japan is willfully violating the UN Charter, the foreign ministry said in Pyongyang. The rearmament serves a renewed invasion of Korea. You will react to this with unspecified "measures".
Russia joined in this criticism. Japan is replacing decades of pacifist policies with "unbridled militarism," the Foreign Ministry said in Moscow. The move "inevitably" provokes new security challenges and increases regional tensions.
Tokyo wants to double its defense budget by 2027
China and North Korea reacted to the two changes in Japan's security policy. Prime Minister Fumio Kishida wants to double the defense budget to two percent of gross domestic product by 2027. So far, one percent was considered the unofficial upper limit.
Over the next five years, Tokyo will spend the equivalent of 305 billion euros to develop new combat aircraft and to purchase drones, submarines, long-range missiles and warships. The new guidelines would make Japan the global number three behind the USA and China in terms of its defense budget.
On the other hand, Japan is striving for the first time to have the military ability to eliminate missile positions on enemy territory. This "counter-strike ability" has long been considered a permissible form of self-defense. So far, however, Japan has refrained from acquiring the appropriate weapons because they could also be used for attacks and could contradict the war ban in the pacifist post-war constitution.
Until now, Tokyo has preferred to rely on the nuclear shield that the United States is putting up over Japan. But Japan is now giving up this reluctance because China is increasingly militarily underpinning its claims to Taiwan and the Senkaku Islands (Chinese: Diaoyutai) administered by Japan.
Japan plans to buy 500 cruise missiles from the US
Despite the accusations from its neighbors, Tokyo insists that it does not want to become a military power, but that it is only about self-defense. Pre-emptive counterattacks should only be launched in the event of an attack on Japan, if an attack on a friendly nation threatens one's own survival or if there are no other suitable means. Japan wants to buy 500 cruise missiles from the USA.
This armament also serves unofficially to deter an attack by China if the USA uses its Japanese military bases in a war with China over Taiwan.
But Japan's arguments did not convince even its closest neighbor and fellow ally, South Korea. President Yoon Suk-yeol's government has demanded that Tokyo consult with Seoul on all security issues affecting the Korean peninsula.
the Korea Times commented on the suspicion that right-wing groups want to restore Japan's former influence in Asia.