Migration, Equal Opportunities, Nord Stream: Very handy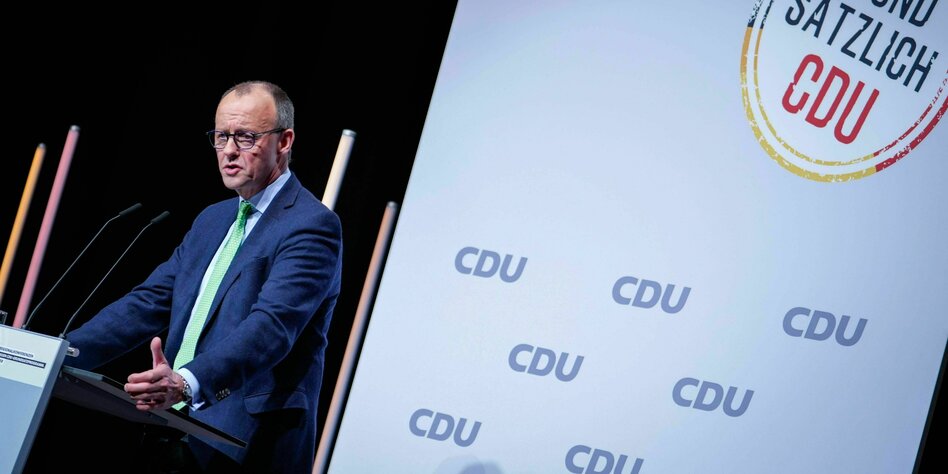 The EU wants loyalty. The electronic patient file fights against skepticism. And equal opportunities against Friedrich Merz and Co.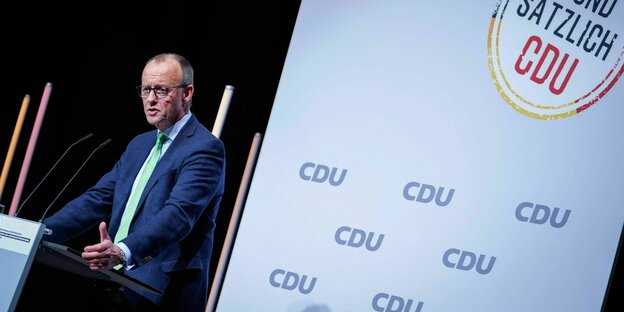 taz: Mr. Küppersbusch, what was bad last week?
Friedrich Küppersbusch: Religious delusions and gun ownership.
And what will be better in this one?
Nothing but the difference blurred.
Karl Lauterbach is back: His electronic patient file has many advantages, it can only be fully used by insured persons with an app via Google and Apple. Is that healthy?
At least since the corona incidences, we have had these and the faxes: Vital numbers trickled in the stagecoach groove from the health authorities. After all, the state-owned company Gematik has been working on the "electronic health card" since 2005. And Jens Spahn's clever idea of ​​making a buddy from real estate deals and pharmaceutical lobbyists her boss. One does not like the thought that in the future pregnancy, absenteeism, mental or drug-related illnesses could be discussed happily by the company doctor with the boss or with the insurance company. Or land on Google. Good reasons to make the ePK dependent on patient consent.
In a statement, seven EU countries, including Germany and France, have called for "loyal cooperation" in receiving asylum seekers. Otherwise there is a risk that "public trust in European solutions will dwindle". How much is there left to lose?
Since Italy's post-fascist Meloni celebrated the EU's current decisions as a "great victory for her country", the question has become superfluous. Securing the external borders, readmission agreements, elite selection of migrants: the EU can do something like that.
On March 10, 25 years ago, Giovanni Trapattoni, then coach at FC Bayern, had had enough of his professionals at a press conference. Where were you when "empty like a bottle" became proverbial?
Where it's most beautiful: Off the beaten track. "Traps" freak out followed a defeat by Bayern – hooray! – against Schalke of all places – Ugh! The bad smell of good nature, apparently harmful in Bavaria, was already hanging over the coach, so the outburst of temper seemed a bit calculated. "What allow Strunz" became the title of a TV show by the presenter of the same name, with the claim "bottle not empty" the trainer advertised drinking water bubblers. And it has to be acknowledged with reluctance: Wallpaper Toni created one of the most likeable moments in the history of FC Bayern. I've finished.
According to a study by the Federal Institute for Population Research, children from poor families and/or families in which no German is spoken have significantly lower chances of getting a place in a daycare center. Who doesn't care enough about equal opportunity?
Frederick "the great Pasha" Merz. For about 50 years. In the 1980s, the CDU general secretary, Heiner Geißler, predicted that the country would be blowing up in our faces without immigration. Labor shortages, social security implosion. Admittedly: pretty egotistically bio-German arguments, but Geißler knew his. At the time, those who today attack "little Paschas" like Merz did not listen particularly well: Being an immigration country under the mantra "we are not an immigration country" was not really ready for school either. The poor and those with little education are disadvantaged in this society, but it is very practical if they also have other first names.
To attack the There is a "fundamental need for information" about the Nord Stream pipeline. That said on Friday before a special session of the parliamentary body responsible for monitoring the intelligence services, its chairman Konstantin von Notz, Greens. Does he know more today?
Even if he did, he shouldn't say anything. After all, a traffic light politician dares to do so. The federal government had previously rejected inquiries from the left with reference to the "third party rule" for the protection of third parties. A humorous move, because Sweden – the third party worthy of protection – had refused to share its findings with the German authorities. Chancellor Scholz's recent solo in Washington should quickly remove the suspicion that he would rather inform the US President than the German Bundestag. Von Notz is right.
And what are the Borussia doing?
After the gift to Schalke, BVB is now expecting 1. FC Köln, the league's peace movement, to have been goalless for four games. We help where we can.
Questions: waam