Micky Beisenherz on setting an example during the World Cup in Qatar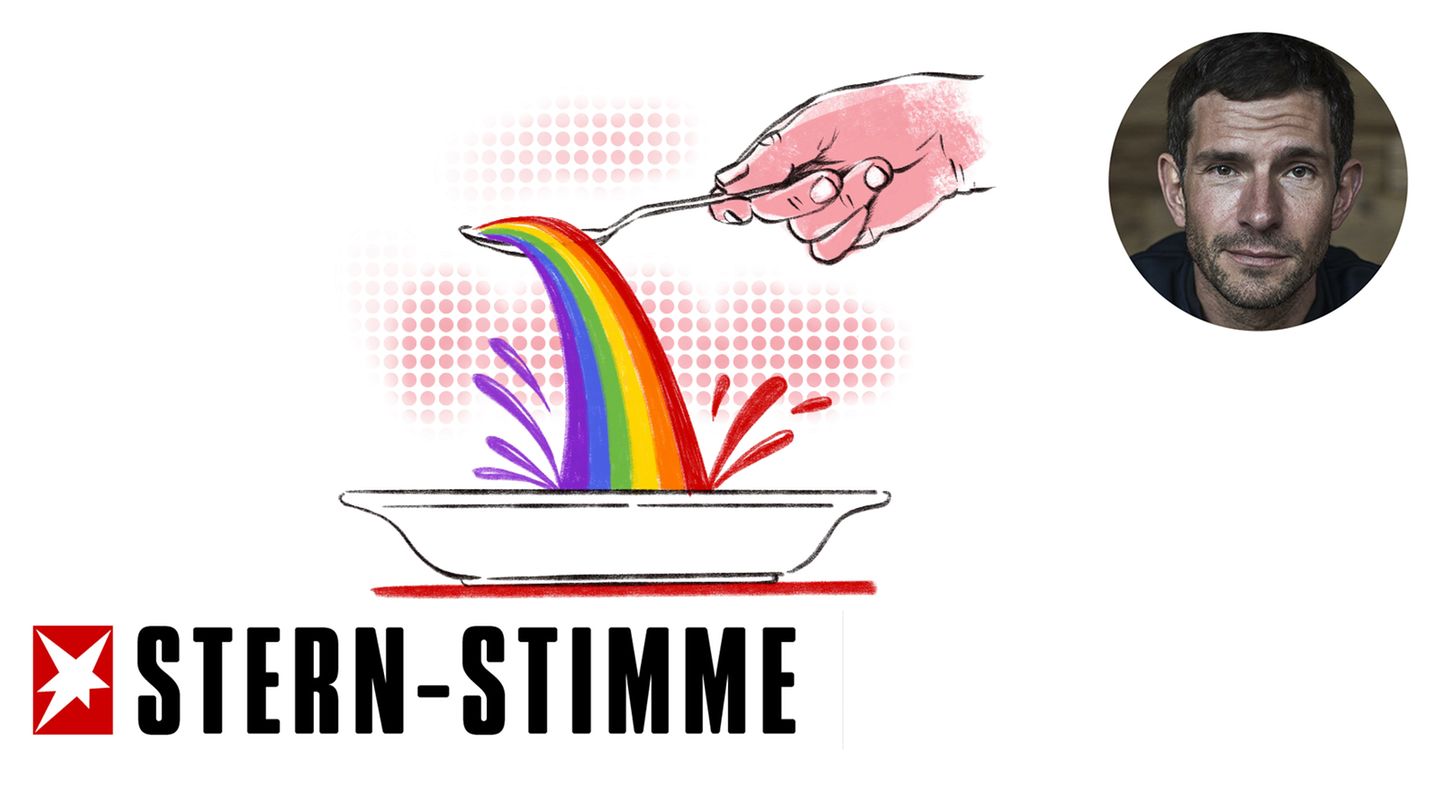 M. Beisenherz: Sorry, I'm here privately
Je suis rainbow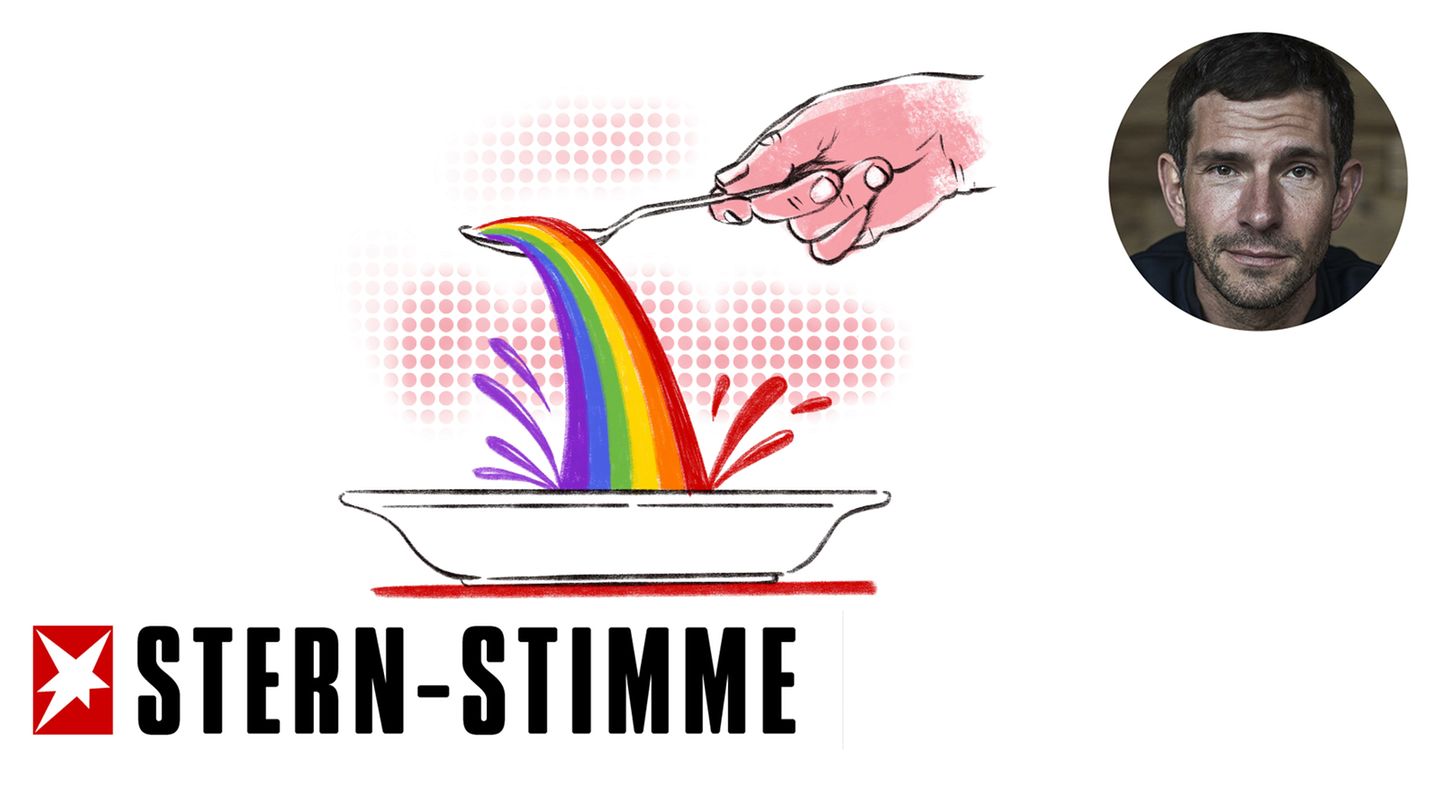 Harry Kane did it with a Rolex, we all do it on Facebook, and our columnist also ponders: how can he make a mark in these times?
By Mickey Beisenherz
Please don't be immediately put off if I throw in the shameful F-word here, meaning F for football. It will only be a side issue, similar to the World Cup in the Air Conditioning Emirate Qatar.
There is little to smile about these days, especially when it comes to this event. But as the English footballer Harry Kane with a rainbow-colored Rolex before the game against Iran to demonstrate for human rights despite the ban on "One Love" sanitary napkins, I had to giggle a bit.
I mean, hey: a 600,000 euroRolex in rainbow colors as a resistance against Fifa – at least that's a language they understand. The German players can still learn a thing or two: Collectively put your hand in front of your mouth, what is that supposed to remind you of? The German tradition of being particularly silent in unjust states? The message remains: We want to set an example, but with as few consequences as possible.
This fits in with this stupid fashion of wanting to commit to something at any time, as long as nothing else has to follow from it. The whole country is like an uncontrolled flashing runway, so wildly is signaling in front of itself.
War in Ukraine? Come on, shed some light on the Brandenburg Gate! The only way to help is with a lot of pressure.
Manuela Schwesig, who is not entirely insensitive to punctuation, beamed blue and yellow directly at the Mecklenburg state parliament, and that can only have been a commitment to Ikea in Rostock.
Ursula von der Leyen delivers a passionate speech in a blue and yellow blazer, enthusing about democracy while her "trustworthy partner" Azerbaijan attacks neighboring Armenia.
A blink for the moment – and already forgotten tomorrow

That's as bigoted as it doesn't matter, because in this soup of confessions, this flood of signals, everything is briefly significant and everything is nothing. A blink for the moment. And already forgotten tomorrow.
Who cares what happens next? Are you Charlie today? Are "refugees" still "welcome" today, or did "Bild" just forget that they used to print these stickers? Have your profile picture with you Facebook still tuned into "Fridays for Future" – while cursing the climate stickers on the A100? Have you already sold your Tesla because you want to distance yourself from the noble troll Elon Musk and Twitter Caesars? And will Cem Özdemir ever take the company car again after he so sympathetically traveled to the Federal President by bike?
Just blink. Where you turn off, hardly anyone is looking.
That is precisely why the question: What was Habeck thinking at the time, bowing to the Emir in Qatar – and then not even coming home with a suitcase full of gas? This is of course the dumbest of all variants: send a bad sign and then get punched in the face for nothing.
I'll go to the needy DFB distancer Rewe tomorrow and buy a bag of nuts for human rights! Where no mentality TÜV checks us for the sustainability of our messages, it is excellent to play the hero.
And then I buy the Rainbow Rolex. I don't care about the little people either.